The last time I set out on the sea, I remember, that everything was fine. But then I was feeling tired, and climbed into his cabin to sleep for a while. And when I woke up, I thought I was crazy at first. The whole world suddenly turned upside down. My hands, doors, chimney of our barges and water. Everything was made of plasticine. I do not know, what happened, but when I saw a fin beneath the surface, I knew one thing: my mission has not changed. I am a fisherman and people will soon have urge to fill their empty stomachs. And it does not matter, whether its meat or plasticine, they will chew. I will provide it.
So was transformation of our world seen by Filip Miluński, who is author of board game Mare Balticum. It was published under flag of polish Leonardo Games (Gry Leonardo) in 2011. Graphic jacket made of plasticine was imagined by Piotr Slaby and even other Polish designer – Lukasz Pogoda (Basilica – review) helped in the process of game creation.
Box can not deny its plasticine nature, waves and boat are cleary visible, but fortunately whole box is made from true cardboard. And the same goes for the interior, whose content is covered by a game board. It depicts the Baltic Sea and five cities, it connects – polish Gdansk, latvian Riga, swedish Stockholm, russian St. Petersburg and denmarks Copenhagen. Sea between these cities is divided into large blue boxes. On the sides, we can see time scale showing seasons and serving as a countdown time for fisherman, up to the moment, when their livelihood freezes to survive another winter.
But also a pile of cardboard components await the player. Their list certainly starts with player boards, which differ among themselves only in colors in the corners. Otherwise, they all have the same layout: space for cargo of ship at the top, warehouse in the middle and marketplace for the sale of catch in the bottom. Oblong tiles of contracts are used only in the extended version of the game. Round chips of catch will always show either salmon, cod or halibut. But there are also other tokens. There are company, time and demand tokens. Players will also very well use black bag and a pile of wooden boats.
At the beginning, each player chooses a color and takes one player board, boats and business tokens. All fish and amber are poured into the bag, where they can calmly swim for now. Players will now draw many of them and fill every position on the board with them. In most areas, always only one fish will swim. Exception are dark areas, in which it is always necessary to draw exactly two chips. Each city then gets a random demand tokens. Everyone can also select his starting city and game can begin.
In their turn, players have always three action points, that can be freely distributed among three actions or one of them repeated a number of times. The first one on the road to success is movement of fishing boats. Each participant has several barges, that will always line up on the board (players send ships, that has not yet sailed, at the start of the game). Their line must never be interrupted, so usually you can only move first and last boat.
Thanks to this, each player occupies more boxes and has a better chance to catch fish or unload his catch in some port. First of these two options is simple – simply pick up token from position of one of the barges, where fish counter or amber lies. A player can take such a token and load it into his deck on player board (amber are moved straight to the store).
Actual fish can be transported and unloaded only in a port, that has token of that particular demand. These fish are moved from ship to warehouse in any number and they all end up face down in one of three positions. Each field in the Baltic Sea, which there are no fish or boats, must be immediately filled again by randomly drawn tokens the bag. With each drawing of time token, that shares space in the bag with fish, the end of the game is nearing.
In such a moment players above all always get the chance to use one of their business tokens and put a multiplier to one kind of fish at the market. So players themselves choose, what points they will receive for that kind of fish at the end – choice is from zero to multiples of three. The decision is done throughout the game and it is not easy to choose well. Once last time counter is pulled out, they all have one more turn to complete. Then rivals count points for gathered fish and multiply them by chosen bets. Player with the highest total is winner.
Mare Balticum is quite simple and basic game of delivery. Scoring itself is very simple, but players themselves choose, which fish they will specialize in. It is these decisions during the game, that have a major impact on success. They also have a fifth token, which directs them to pay tax in the form of two fish back to the bank.
As the whole, game remains very simple. This makes it perfectly accessible to children, who easily understand everything and can even play since six years of age! In the game, there is no complex computation and collection of fish can be handled by children without problems. The game has also enough color and action to maintain their interest throughout the game. It usually takes thirty minutes, which is sweet spot for this type.
That does not mean, that games could not entertain adults (only shortcoming for them may be smaller degree of interaction and influencing their opponents). Even the basic version itself is good, because of its directness and a relaxed entertainment. However, rules are offering two more versions. In the first, players themselves determine demand of cities and thus have extended possibility of influencing game. Second option includes contracts, that players can choose at any time during the game. These contracts allow you to get more points in the end.
Players can share positions and you will often catch fish, someone else is sharpening his knife for. That is also the reason, why Mare Balticum can not be played with two. This is a shame, but the plan would then be too empty and players would have absolute freedom, ruining gameplay. Number of vessels for the player varies depending amount of rivals The opposite problem can then be seen, when playing in five. Players have too small fleet to be able to quickly move through the board. So the best works in three and four.
Game has really beautiful graphics. Strikingly original appearance is one of the main reasons, why you will notice the game in the first place. Fortunately, looks are not everything, where it is interesting. Mare Balticum will be liked and enjoyed by children. But do not take it as a simple children game, because they can allow you to relax as well. It does not offer any difficult decisions, just effortless fun.
Infos courtesy of boardgamegeek.com. More Infos.
Review: Mare Balticum – when the sea was made of plasticine
Final word
Mare Balticum is a game, in which you catch fish and then transport them to ports. Players move around the map in inseparable number of ships, thus increasing the number of options, they have available in their turn. During the game with variable end time (fifth randomly drawn time token), they bet on their ability to collect only certain types of fish, to which they assign multiples. The whole game is very fast and incredibly accessible to children, who like it really much. A large share in that has beautiful graphics and plasticine and although five player matches are not the best, we can still recommend Mare Balticum as a very good family game.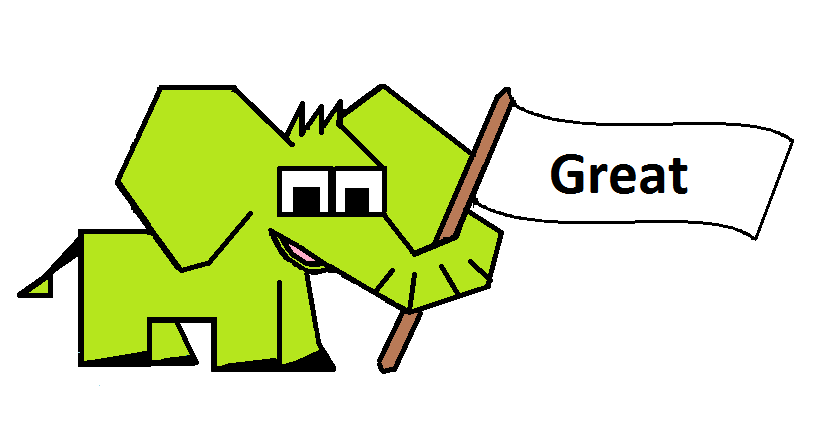 Pros
great game for kids
game time in thirty minutes
more tactical variations in the rules
pleasant relaxation
original graphics
choice of value for fish species
Cons
too slow with five players
little interaction for older players