Candy sweeten our lives like chocolate. They make us happier, both children and the adults! But there are only sucking candies in bags in our supermarkets. But the sweetest treats are made with love. Each one should be unique, one in the shape of swans, the other of a dog. Each tastes differently, and your taste buds will no longer be necessary, when you look at them first. They look sooo delicious.
Pink, yellow, green, all in pastel shades, the most beautiful colors, that you can imagine. And some of them are even wearing those tiny drawing. You are sorry to give on the tongue and begin to enjoy. You even think about leaving them in front of you on the table and admire them. But the thought of the sweet taste on your tongue will give you no sleep. You decide, that in the morning, you will enjoy it. Morning comes and the candy is no longer there. A sweet reward was eaten by your dearest brother. Does it matter? Do not worry, it was not the last piece of candy in the world..
And again we are back to the memory game. One or more times per year we return together to the game, in which players seek same tiles between hidden bunch of them. It would seem, that all those games are pretty the same and the designers can not offer any new thoughts. But exceptions prove the rule, as we were already convinced by Pexetrio (Czech review) or Harry Potter Advanced Potions making (Czech review).
This time the game is called Marc Andre's Bonbons and comes from the Swiss publishing company GameWorks, which has offered us pretty goodies already – adventure card game Tschak (review) and business Sobek (review). But after this game, you get a sweet tooth, we guarantee it. We do not need to look hard for the author this time, because his name was found in the name of the game and is Marc André. Graphics was made by Mathieu Leyssenne and is precise as ever.
What you get as first, is a look at the game box. All components lie in such a beautiful striped gift box, where you would be looking really for some of those sweet candies made with love. High square box covered with low lid. Everything provides an elegant and luxurious feel at first glance.
But we must shake the amazement and continue. You will pull thirty-two wheels and thirty-two squares from the box, which have drawn pictures of eight kinds of sweets on them. It takes only a few looks at their illustrations and you begin to slobber and will immediately run for at least some chocolate. This game is for fastidious people, no doubt about it. And especially for children, as we will learn about a minute later.
Square cards, which will constitute a game plan, have a dark green back. But then there are still three special cards among them, which are indistinguishable from candy, at least in terms of just mentioned green on the back. There are three pieces of coins and one illustration of a sad and lonely empty candy wrapper. He will certainly not make you happy, you know that now and we are happy to confirm, that in the game too. The rest of round candy have just the same vertical colored stripes on the back, which can be found on the game box.
With the above said, it is most certain, that the game will require a good memory. You shuffle those thirty-two square tiles along with pennies and an empty shell of sweets. This will give you 36 tiles, which you have to randomly distribute on the table to get square with dimensions of six times six cards. Each player receives a random four of the thirty-two round tiles, which represent the sweets, which he has just taste for, he does not know, which one yet. He has to discover it.
But sneaky confectioner hid his products to thirty-six boxes. Your task now is to find the right ones. The problem is, that you do not know in the beginning, which you prefer and you can have only one open freezer at a time. In the same moment, you can turn one of your round taste tiles. If these two are absolutely identical, you can empty freezer (but leave the tile there) and let your round tile turned its face up. This taste of yours has already been satisfied.
You can discover the pair in any order – first circle or square from the table. In the game, however, there is also the possibility of an opponent's card swap for your own taste. You will only succeed then, if they can guess his pair before he does. Players can prevent theft, when they turn during their round only square card first and leave the round ones be. Opponent must do more, than remember their tastes on the table, but also the other ones and can not remind themselves too often, because ther risk thievery by any of the opponents.
The first one of the dainty opponents, who can enjoy all four of his sweets, is the winner. Looked up pieces must match of course not only by the shape, but also in color, which adds flavor to the confectionary.
Surely you are wondering, what purpose have actually shuffled three pennies and one empty shell pieces on the table. We start from the back – finding only empty shell of candy does not please anyone. You have to turn any one round tile, that you previously discovered back face down. You have to find this piece again. Fortunately you remember, where it was.. Or do you not?
Three pennies then they play a role of candy joker. If you succeed in your turn and discover all three in a row (you must turn square card first), you can buy of the sweets, that you have not yet acquired, for coins and therefore you do not need to look for it further. You take the coin cards and cover with them your unfulfilled task.
Marc André's Bonbons is a game, that simply builds taste in mind. The classic memory game adds intelligent tasks for each player. They do not become public until the game progresses that far, as players are constantly rotating them in an effort to find a suitable pair.
Players with good memory have good benefit here. It is important to remember not only your pieces, but even the opponents. You can steal them. In this case, you can substitute one of your tasks and you can mark the stolen one as completed. You jump significantly in the game progress ahead of your rivals. It is this interaction and also the necessity to avoid an empty candy wrapper, which forces the player to remember a lot of things.
Marc André's Bonbons are a great game for kids. Adults would also have fun with it, but kids will enjoy it the most. The graphic is really appealing and the game progress also, because it is about eating candy. Enjoy the game with all fastidious tongues … which are – it will not surprise you – all children without distinction.
Designer
Marc André
Artist
Mathieu Leyssenne
Publisher
GameWorks SàRL
Year Published
2011
# of Players
2 - 6
User Suggested # of Players
Best with 4 players
Recommended with 2, 3, 5, 6 players
(1 voters)
Playing Time
20
Mfg Suggested Ages
7 and up
User Suggested Ages
6 and up
(2 voters)
Language Dependence
No necessary in-game text
(3 voters)
Category
Memory
Mechanic
Memory
Family
Theme: Food / Cooking
Primary Name
Bonbons
Infos courtesy of boardgamegeek.com. More Infos.
Review: Marc Andre's Bonbons – bonbons for everybody
Final word
Marc Andre's Bonbons
is a game for every sweet-toothed child. Besides beautiful illustrations and memory training, this game can offer also quick and simple entertainment. According to three secret task cards, players are trying to find the same cards among many layed on the table, using only their memory. The one, who manages it first, is the winner. But he will struggle with an option, that an already found candy can be stolen from him by another jealous player. Everything is really simple and appropriate for children of all ages. Also the parents will gladly play the game with them, because of the secret objectives. But the target group is the one, who likes candy the most.. Do you?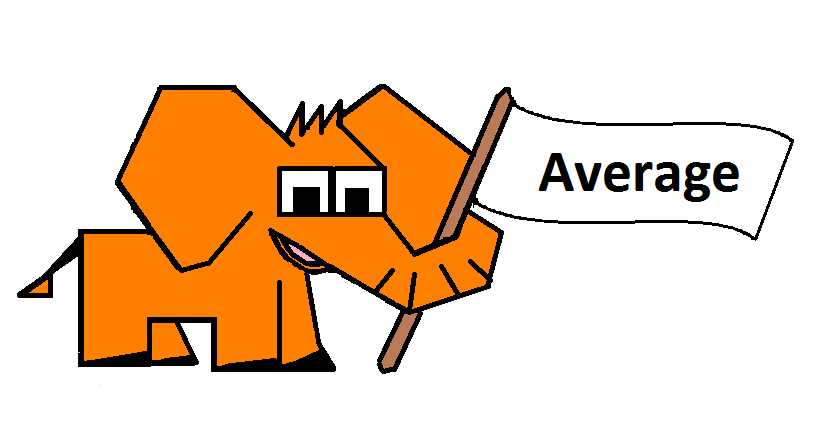 Pros
nice bonbon illustrations
beautiful packaging
secret objectives for each player
possibility to steal bonbons from others
empty bonbon and searching for money
appropriate even for younger children
Cons
basically Memory / Pairs / Pexeso
adults might get easily bored
originality is a problem