I feel, that there is really something wrong with this house. When I got the letter, which described horrific events inside, I almost did not believed it. Still, I invited two of my usual colleagues and off we went. From far away, we were welcomed by a high tone, accompanied by flashing windows in the entire upper floor. As we approached the house, the wind completely stopped and deep fog fell on us. It took another hour before we arrived at the house. I had a feeling we were going in bad direction, although lights were always in front of us. But as we were getting close, we were more and more sure: there's something in the fog. Waiting for our hesitation, lurking silently into our minds. It begins to control our fear, making it grow and felling frightened for what evil is hidden inside these walls..
But investigators are not along, they will need your help in the board game Mansions of Madness, published already in 2011 by the company Fantasy Flight Games. Its author is celebrated Corey Konieczka. Illustrations delivering dark mood throughout the game were done by Christopher Burdett, Anders Finer and Henning Ludvigsen. Its newer addition to same world as loved Arkham Horror with the theme of H.P. Lovecraft.
Game with a picture of one such macabre manor on the lid is dominated by cardboard sheets inside. They are hiding map tiles, that will be used to create all the stories. You will not find their description in the rulebook itself, but in a separate booklet titled Keeper's Guide. This book will belong to the player, who becomes dark lord.
And you will use also a pile of beautiful monster miniatures, that have their black feet in shape of stands. They also serve as a placeholder, where you can insert a creature token with its statistics, so its easily visible from the outside and can be used in different games. There are also investigator miniatures and they will carry us over to card world, because each of them has one describing its basic abilities – life, sanity and extra skill points to start with.
But there are much more cards, than you would think. Their number together exceeds three hundred. They represent items (those you can find), abilities of investigators and their goals. But above all, they focus on what stands in the way of heroes: we are talking about event, myth, trauma and obstacle cards. For overseer of haunted house are then available event cards. There must be also a series of tokens in such a game: they allow players to collect clues, but also note injuries, time or threat. And of course dice.
Because Mansions of Madness is a game, that is based on scenarios, preparation of individual story differ from one another. But it always means, that the warden (which you have to choose first from people playing) takes his book and according to its instructions prepares the whole adventure, distribution of environment and thus creating a map for investigators and his own monsters. Next to board, all monster pieces and piles of different tokens are prepared. Protector of estate then creates package of events for a given scenario and other cards are divided according to their back side and placed within reach.
Rest of the game preparation takes place for each side separately. Investigators choose their characters and assign some abilities based on skill points. They will also start with some objects according to the selected character cards and put their miniatures on starting field. Keeper chooses not only his goal, but also fills the game board (according to instructions in his book) with locks and barriers and prepares some customizable decks, such as myths.
The game takes place so, that all investigators first have a chance to perform some action and only after them, lord of darkness gets his change to act. In their turn, heroes can move twice around the house, crossing over to neighboring fields. But they mainly can perform actions.These include usage of searching their surroundings for any items, possibility to move further and then also to fight with monster in the same space. Each of the investigators has only one such action available during his turn.
Individual pieces of map are divided into fields using white lines, doors and walls. And large areas are split into several parts. Door can be usually passed without restrictions. Except the doors are locked or sealed. Their state is revealed only as soon as investigator tries to enter the room, until about a player does not know.
Also interesting is survey of the rooms, which is again based on cards. They are distributed by the warden at the beginning of the game, and once the player chooses explorers action, he can take them all. There may be items or even keys, that may players bring closer to their goal. But in addition to items, investigator may find also obstacles and when he reveals them, he must overcome them. In addition to the key requirement, these are primarily represented by puzzles. There are three types ranging from joining wires to putting together a rune sign. Players will always need their intellect, but also their hero and his points. His card determines, how many action points can be used to find solutions. Player then has to manipulate (flip, rotate, or add a new one) randomly connected tiles to reach his target.
Fighting is not the main focus of Mansions of Madness. Still, monster are wandering around the board, and players will eventually need to face them. Sometimes one can stand his ground, and other times it will be good time to run away. Course of battle uses statistics printed on the monsters board inside the base. Consequences of the fight always depend on the card, which is randomly drawn from the appropriate pile according to monster type (people, animals and mysterious). Card determines, what ability should be tested and, if successful, enemy receives damage equal to used weapon.
Like in Arkham Horror, there players will do a lot of testing their skills and not only in order to fight. Each character has his own values, which indicate how advanced he is in that capabilities. To be successful, he needs to roll a number lower, than the card indicates on a ten-sided die, according to abilities, that he chose at the beginning of the game.
And because investigators are faced with unthinkable horrors, their fear has to be checked every time, they get into a room with a monster. And they can not perform any actions in the area, where the monster moves until they overcome skill test using stealth.
Only once all heroes have played their turn, its Keeper time. He can now make all efforts to stop the progress of investigators. In his hands, evil comes alive and it all starts by gaining threat tokens. Their number for each round corresponds to number of investigators in the game. They then may be immediately spent for playing action cards.
He may move monsters and place new on the board, but also buy myths and trauma cards. Such cards can then be immediately used, but only during investigators turn – for example after their movement. Many of them also have requirements, where their target must me located. Then its time for monsters to attack and to add one time token to event deck. The top card is revealed, when their count reaches number on back of upper card.
At the start of every game, Keeper chooses goal cards for heroes, which he initially does not show to them. Only when their meet some conditions (for example, reveal first clue), he must read it. Since that time, investigators finally know, how to win the game. Heroes are threatened to death not only at the hands of monsters, but also by madness, that dark lord increases using trauma cards (can be play after investigator being injured). The heroes win, if they manage to accomplish their goal by finding clues. The darkness overwhelms everything, if all investigators are dead or when Keeper fulfill his own task.
Mansions of Madness is a game full of horror experiences. Well, not quite, only if you have a good imagination, because you will not achieve film sugestivity. It is full of rivalry between two sides of players – one Keeper and other heroes struggling to make it out alive. But it is not easy, because there is danger and fear behind every corner.
Overall, game is much fun for Keeper player, which has a game under his control and may seek to influence human visitors. That's, where investigators have a clear lined route and can address only the events as they occur on their destined path. Otherwise, they will not sweat from their choices and their amount.
There is only five scenarios in the basic package, but their number is fortunately partially compensated by the fact, that each of them can look different each time. There are three variants for every adventure, so investigators never know exactly, what they will look for. Enrichment of gameplay lies then mainly in riddles, that are interesting and sometimes give you a hard time. Great enrichment roots also from random cards, that come into play.
In connection with this, there is one major issue. Although players are designated as an investigators, they do not feel like exploring or investigating anything. In the beginning, most of the information is already public and you'll not find true atmosphere of exploration here. Fortunately, it is replaced by the actual story and competition between the two sides, which turns into great atmosphere nonetheless.
But in the course of the story, its comes also on other elements, such as chests, in which explorer can hide from incoming monsters. Escapes themselves are very important option, that you'll often gladly use, because of terror around you. Ladders or fire are here, making it more difficult for the investigators. And luck. Dice are here again because of tests, that you use all the time.
Role of Keeper is excellent from start to finish line. Its main nutrient is helplessness of heroes, because evil master is destroying their psyche for the whole game and gradually brings madness to their brain. Yet, we can not help feeling, that he has an appreciable advantage in comparison with the investigators and higher chance of winning. Perhaps this is the intention of creator, which is given by him having advantage of "home environment". Anyway it is a flaw, because heroes then do not enter the game with such determination (or, conversely, yes, if you like a challenge). What is also interesting is, that the monsters are much more valuable, than in Arkham, because there is less of them and heroes are more afraid of them.
Lines above clearly show, that Mansions of Madness is not a game for everyone. If you are not fan of the lack of control, do not like to harm each other or do not know, how to create an atmosphere around the plan only with help of cards, then you probably will not be satisfied. Likewise, it may be related to a problem in the game, that players somehow expect to receive superheroes game. But there are no heroes. This is not the game, where you boldly walk towards victory from beginning to end.
Game time is higher and closer to those expected two hours. In connection with this, there is also more difficult and longer setup, especially for the role of Keeper. He must pay attention to the instructions and not make any mistake. Such a game would then be flawed and less playable for one side or the other. Number of players definitely signs not only on the atmosphere, but also on chance of winning, because with increasing number of characters, Keeper gets more action points.
Rules are traditionally rich in information, but some of them are not sufficiently highlighted or not in the right place. It is good to trace frequently asked questions and errata on the Internet, where you can find also several cards corrected with inaccurate text. It is a pity, that such minor setbacks spoil the impression of an otherwise excellently processed game, whose appearance is enhanced by miniatures. They add to the atmosphere and experience, although also increasing the price. In doing so, game itself is fairly simple and after one player learns it, he will easily explain it to others.
Mansions of Madness are especially interesting experience. There is already a lot of official and unofficial expansions on the market, that make the game a real gem. But when we look at box itself, you only get five scenarios, which are fortunately sufficiently variable. The game is interesting, but by far will not suit everyone. And it is still worth a try, because of the feeling, that you are up against huge and indomitable force, you are trying to defeat. Excellent processing underscores the profound experience of the world, which is much darker, than ours. Mansions of Madness is a true domain of insanity.
Second opinion: Mansions of Madness is the story of helplessness and you should take it as such. Primarily as a Keeper, who churns out one disaster after another on investigators. If you are uncomfortable, when you feel, that you can not do something about it, then do not play this game. The game is partially unbalanced and has a lot of luck and lack of control for investigators. It is interesting to experience the whole story, which is also always random, so the heroes in the beginning do not know exactly, what to do and expect. Most of the issues were corrected in the course of time, whether it is a bug in the rules or various improvements and expansions. Today Mansions of Madness is already really a great game, but the basic box carries some shortcomings along. Therefore, we suggest you try it first, before you buy.
Designer
Corey Konieczka
Artist
Christopher Burdett, Anders Finér, Henning Ludvigsen
Publisher
Fantasy Flight Games, Arclight Games, Edge Entertainment, Galakta, Heidelberger Spieleverlag, Stratelibri, Wargames Club Publishing
Year Published
2011
# of Players
2 - 5
User Suggested # of Players
Best with 5+ players
Recommended with 2, 3, 4, 5 players
(243 voters)
Playing Time
180
Mfg Suggested Ages
13 and up
User Suggested Ages
14 and up
(87 voters)
Language Dependence
Extensive use of text - massive conversion needed to be playable
(123 voters)
Category
Adventure, Exploration, Fantasy, Fighting, Horror, Miniatures, Murder/Mystery, Puzzle
Mechanic
Area Movement, Dice Rolling, Hand Management, Modular Board, Pick-up and Deliver, Role Playing, Scenario / Mission / Campaign Game, Team-Based Game, Variable Player Powers
Expansion
Mansions of Madness: Call of the Wild, Mansions of Madness: Forbidden Alchemy, Mansions of Madness: House of Fears, Mansions of Madness: Season of the Witch, Mansions of Madness: The Laboratory, Mansions of Madness: The Silver Tablet, Mansions of Madness: The Yellow Sign, Mansions of Madness: 'Til Death Do Us Part
Family
Category: Dungeon Crawler, Components: Miniatures, Game: Mansions of Madness, Players: One versus Many, Series: Arkham Horror Files (Fantasy Flight Games), Theme: Cthulhu Mythos, Theme: Mad Science / Mad Scientist, Theme: Spooky Old Houses
Primary Name
Mansions of Madness
Alternate Names
Le Case della Follia, Les Demeures de l'Épouvante, Las Mansiones de la Locura, Posiadłość Szaleństwa, Villen des Wahnsinns, マンション・オブ・マッドネス, 疯狂诡宅, 瘋狂詭宅
Infos courtesy of boardgamegeek.com. More Infos.
Review: Mansions of Madness – a scary experience
Final word
Mansions of Madness is your worst dream, that could come true. Players are ordinary people, who have set foot on land controlled by horrors. Trip to the house, where sometimes a monster appears, will really scare both players and their heroes.They can move forwards and try to reach clues. They further tell them, what to do next and what is their mission. There are five scenarios in total, each with three variants, which together with a two-hour game time sufficiently guarantees fun. In addition, repeated play is interesting due to a variety of little niche's. The game is not nearly as much about fighting and role of overseer is really fun. Villain also has a little better chance of winning, than the heroes, who can't help to feel helpless. This may bother some players, as well as the absence of a real investigation and exploration. But Mansions of Madness can be excellent entertainment for the right audience, that you will long remember.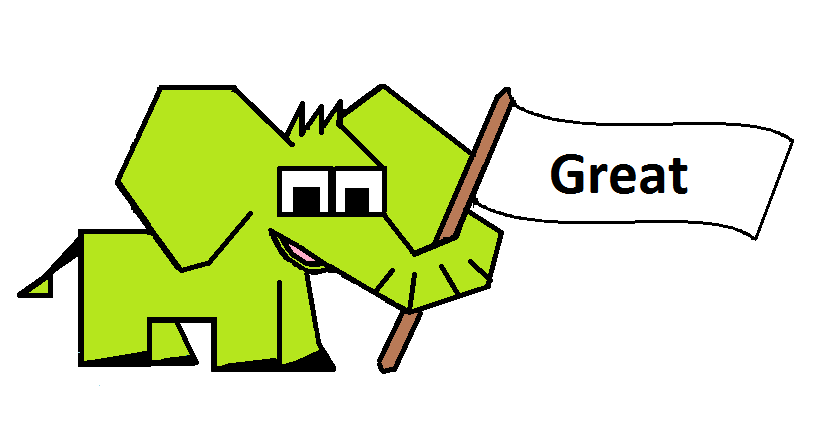 Pros
processing
excellent atmosphere
perfect Overseer role
scenarios are sufficiently variable
length of the game allows you to delve into the game
option (need) to run away from monsters
game is not about fighting
Cons
price
Keeper has a better chance of winning
emphasis on powerlessness may discourage some players
minor errors in the rules
missing the feeling of true investigation