The chest is empty. Content of Monster Kingdom's treasury disappeared and with it also the Pink prince. He came two months ago to the castle and pretended interest in the hand of princess Miriel. Since the queen was a cat and king a lion, their firstborn child was a beautiful blonde with a gleaming coat and intelligence belonging to all cats alike.
Parents, full of enthusiasm, accommodated Pink prince in the most beautiful chamber, offered him the best dishes every day, while they alone were starving. Their kingdom was nearly bankrupt and their last reserves were just the chest full of diamonds. After a thief's escape, they found heroes, who offered to track down the stones. There were thirty of them, but the kingdom owns only fifteen horses..
And the choosing and sending the right fifteen is your goal in family game Manno Monster. Designer of the game is Marco Teubner, author of great Children of Carcassonne or Labyrinth Duel. This new game was created under the umbrella of KOSMOS company and published only in September 2013. Illustration are work of Frank Vohwinkel and it all comes only in German. For now.
The box is the size, we very well know to be house of Carcassonne. It is therefore situated in a portrait box with a solid space inside. This is really needed, because there is a lot of components waiting for you under a portrait of cheerful nudging monsters.
The main thing waiting for you is a cardboard sheet. And we are not talking about large scoring wheel, but about sixty monsters in many specimens divided by their background color into four piles, each containing fifteen tiles. It is interesting, that these cards are double-sided and each of them has another little creep on each side.
Along with these heroes of our tale, there is still cardboard building material for creating four chests. You simply fold their base and set it in the two stands. This will create really nice chests without a bottom and also a moneybox hole, through which will you throw the captured diamonds in.
Now these gemstones are not made of cardboard and there is 36: nine pieces in each of the four colors. The most valuable is a four-point yellow stone, then comes red for three points, blue and as the last green only one point worth. Equally important is also a deck of 54 cards with mission for heroes, three pawns and one hourglass.
At the beginning of the game, you have to choose one of six levels of difficulty. For the first game, its better to select one of the simpler tasks, because you can learn better, what the game wants you exactly. From this specific level, you randomly select nine cards and place them in the middle of the table.
Each player takes a chest and also fifteen tiles with creatures of the same color background (like the chest). You put them in front of you with any side up. You put a round plate in the middle of the table, which holds valuable stones for every round. You then put hourglass together with wooden pawns next to it.
Game is divided into nine rounds equal to the number of cards. Each task corresponds to one round and the beginning of the first round will fill the plate with stones. There should be as many stones, as there is players, coming from the highest valued yellow down.
You can then start playing. All players are trying to solve task at the same time and start immediately, when the first card is turned around in the middle. The challenge is same for everybody. To command a group of monsters, that exactly meets the requirements. That's the reason, why you will be turning and combining pieces. Each tiles is a little different and contains other couple of creature. There is not other way to get the goal done, than constantly turn tiles and try to get the right solution.
At this point, it should be emphasized, that apart from its appearance, monsters have two properties – color and size. A card from a simple difficulty shows you exactly which portraits should you have in front of you. More advanced give you a number of colors or comparation of different group in size. Sometimes, there are creatures, you get no information about.
It is these figures, that are not even mentioned on the card, who are the key to victory and to quickly solving the common task. You are permitted to have creatures, that are not mentioned on the card, on all other tiles, that are not part of your solution. Yes, to accomplish a task, you do not always use all the monsters, but must take into account all fifteen, when checking your solution.
Once a player thinks, he has images corresponding to the right solution, and he is the first one, then he turns a hourglass. From now on, time limit for others started running. They have a chance to finish the job and take a piece with the lowest available number from the middle of (one is missing, because the first player does not take the pawn, he has hourglass instead).
When the time runs out, you verify the accuracy of players solutions. Everyone, who has the correct assembly of heroes, gets a gemstone from the treasury plate in the middle. Its color depends on the order, in which players completed the task. But for every player, who made a mistake, you can move up to the next steep towards more valuable reward. This stone can successful players slide into their chests, then together turn a new task card and continue playing as long as they will not run out of cards. The winner is the player, who fills his chest with most valuable treasure.
Manno Monster is primarily a game, that will enchant you with its simplicity. This surprise lies in finding, that a single-player puzzle can also be a good base for a game, that will entertain both children and adults. Many interesting puzzle games for one player (for example Crazy Office) present you with several conditions, and you must assemble your winning formation from them. It's not easy, but there is always a solution. And often even more, than one. That is a puzzle, but this is a game with the same guides in tasks, yet functioning excellently as a competing match.
The most important feature of Manno Monster is its scalability. With a wide number of difficulties (we have already mentioned, there are six levels), even a players with different abilities can play one match. Each of them has their own pile.
You have to be quick in turning and have some tactics prepared. It is essential to divide tokens into smaller groups according to their image. Colors of creatures are well chosen, as well as symbols. Everything is clear, easily distinguishable and yet, you often find yourself rushing things too much at the end of turn and end up with no points. Then you will regret that one oversight, which could be easily repaired, if you just waited for a little big longer. Now you will lose any chance to gain precious stones this round.
The game is very variable, because there is equal 18 tasks for each level in the box. That means twice as much as you need for one match. Much better news is, that even when you remember them, you can not prepare, because your tiles will be in different state from previous tasks.Thanks to this, the puzzling is always new and feels fresh even after more than twenty games.
Although it is beautifully illustrated in graphics to draw children, its more suitable for children from eight years of age up due to the difficulty, exactly as its recommended by the box. Although the task can be accomplished even by the smaller ones, but they will need much longer time, than you and thanks this, it seems you cannot play with smaller children properly. But there is a chance to play the game in different difficulties each to level the chances, as said earlier.
Game time can be set by yourself, but nine cards will suffice for about half an hour of entertainment. It then does not matter, whether you are playing in two, three or four players. Flow and experience of the game is similar in all the numbers, as each rival competes primarily with himself and his tiles. Chances for victory are always similar.
After so many enthusiastic words, is there anything to criticize? No. The game is pretty much flawless, when you take its target group into account. And surprisingly, it provides great deal of fun for all players, small or big.
In addition to the manual, you do not need any language knowledge, so you could easily buy this even in the original german version. There are indeed only German rules inside, but that did not stop us in effort to keep you informed about this game. Because it really shines!
We are convinced, that Manno Monster should make its mark as one of the best family games. Its unique gameplay principle, thrilling rounds and huge choice of difficulty guarantee great fun. The creatures will be a great hit at your home too, you will love them since the first game.
Infos courtesy of boardgamegeek.com. More Infos.
Review: Manno Monster – thoughtful creatures
Final word
Manno Monster is a great family game, which focuses on more thinkful players. Its basically a competition about who is able to build the correct monster assembly first. On the beginning of every round, you receive a clear task showing number of colours and shapes of monsters, you have to find on pictures in front of you. There is altogether fifteen of these little double sided tiles and only with their help, you can solve each puzzle by correctly rotating them. You will find pictures of thin and thick colorful monsters on them. Sometimes, there are specifically printed monsters on objective cards, other times only numbers of some kinds. The remainder of tiles you won't use must show creatures, which are not pictured in the submission. And there is only a few correct roads to victory, although you can rotate more or less to get there. Each solution needs a good orientation, combining and planning. Game contains six different levels of difficulty, which noticeably raises and brings hard times even to adults. But that does not mean, that children will not have fun with the game. The main reason is the beautiful processing ranging from diamonds and chest to nice illustrations. Whole fun is incredibly variable, because you enter even the same riddle each time with another combination of tiles. But there are people, who are really not good at this combination stuff and they can find this game too challenging and eventually dull. But this is a minority. Everybody else will learn to love it really quickly, because you compete for diamonds with your rivals without a chance to spoil their work. Manno Monster is an excellent variation on logical games, where it borrows a main mechanic and turns it into a beautiful and fun game..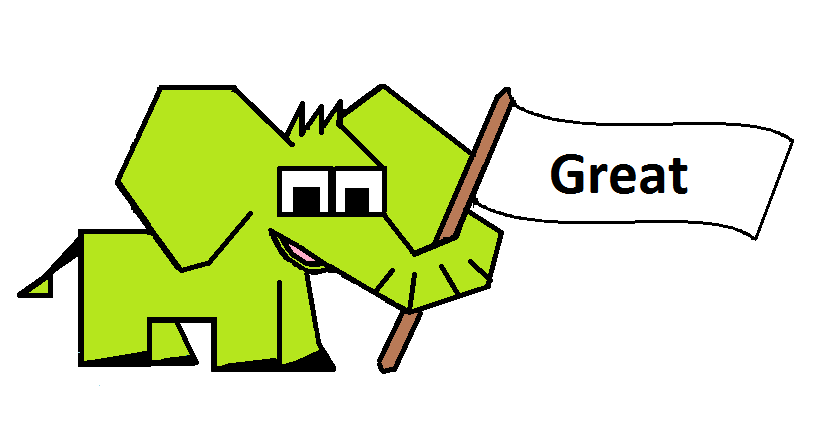 Pros
really nice monster illustrations
excellent mechanic building on logical riddles
six difficulties
chests with diamonds
amazingly simple and fast fun
great fun for children and adults alike
an error costs you everything = need to be cautious
tense up to the final moments
infinite variability
Cons
we found a card without solution (with pictures of all creature combinations)
some people might have trouble solving these types of tasks
logical game is in majority and players compete only in speed without a chance to influence others