I was just an ordinary resident of the kingdom. I lived my story, which was not dramatic, but it was mine. But then war torn it all apart, took my home and family and sent me on a pilgrimage to places, that I never knew existed. I am walking through plains, visiting worlds and fight impossible creatures. No one knows, who will be the right one to outlast others, but we all want to win and survive!
Perhaps somehow like this could we get into the world of Magic: The Gathering in the board game, which bears subtitle Arean of the Planeswalkers. Behind its creation stands trio of authors: James D'Aloisio, Ethan Fleischer and Craig Van Ness. Their work was then published jointly by companies Wizards of the Coast and Hasbro in 2015. Its distributed by Esdevium Games company around the European market.
Box and its size does not mince words and is oriented in landscape. From cover, there is one of the sorcerers with his gleaming eyes looking at us. But it will not be him alone, because there is also five windows on the right side and through them, five heroes are looking at the outside world. Box itself is also filled to the brim and we can safely identify miniatures. Not only heroes are in here, but also piles of plastic monsters. They fill the whole surface of the box, but only one floor. We can look beneath and see other stuff.
Indeed, game packaging also consists of dice, magic cards, red tokens and rules. But as we delve down to the second floor of the box, we find another (elongated) army cards (with lots of data, including movement, life, strength, etc.), and especially large hexagonal cardboard parts. They will create space for upcoming battle. Whole set is then completed with player screens and plastic raised terrains.
Game is then governed by rules specific to chosen scenario. But always both players have to assemble their army by choosing units up to the target number of points value. Players then follow the instructions to prepare a battlefield and assembling pieces to fill it: there are plastic pieces of terrain, glyph tokens and cardboard parts creating 3D ruins. Players then place their army unit cards in front of them as well as their chosen hero card. They put this miniature on the board, where he will start the adventure. He lays a deck of cards ahead together with spells. From their deck, he draws starting three after shuffling it.
Players take turns, when they first are given the opportunity to draw a card from their own deck of spells. General must then select one of his units on the board to become his representant. Only this character will be able to use its special ability, but the option has no effect on the movement possibilities. But before he gets to shifting phase, player may play up to three cards from his hand. He can either play them for immediate effect or improve his fighters with their help.
Then follows promised movement with player's army. Characters can thus move according to their maximum speed shown on the card. Steps can be made in any direction, but must respect the rules of terrain (each floor up is worth an extra point, while downwards does not slow down) and crossing spaces with other units. During the descent, you can even jump from higher floors, which is quicker, but that unit will lose some health.
Whenever any part of the army finds itself adjacent to an opposing unit, it becomes part of the struggle. Option to attack is content of fourth phase of the turn. This needs to be adjacent units or have clear view of their goal (in the case of ranged attack). Basic combat is solved using dice, which will be showing crossed swords after roll. Basis of all offensive units power (number of dice) can be (positively) affected also by height advantage, spells or skills. But for the attack to be successful, it needs more than a match swords as defender rolls for shields. The result of this comparison is then obviously injuries and eventual removing units from the battle.
At the end of each turn, you need to move counter one space forward. Game then continues and winner will be determined by conditions of that given scenario. It can be by defeating opposing hero or after thirty rounds played, when its time for scoring. Players add up value of their units still standing on the battlefield and whoever has the stronger army wins.
Magic the Gathering: Arena of the Planeswalkers is uncompromising skirmish game. Players will each build their own army, and then it deal it one on one on the battlefield. There is no backing up or waiting. Game assumes, that all sides will attack their opponents in an attempt to destroy as many of his troops as possible or with a straightforward attack on their hero.
Game allows rivals to do anything, you would have expected. They tactically and positionally prepare their troops for battle, recruit new ones, but also in the appropriate moment influence the tide of battle in their favor by using hidden magic cards. This is all very simple, which also marks the game as truly fundamental skirmish game.
But it is precisely element, that fans can appreciate. Simple course allows for continuous alternating of sides and full involvement of both adversaries in battle. Thus, the game is gaining bonus points also for the overall atmosphere, which is sufficient for such game without a clearly defined story. But it does not have much in common with the original Magic.
During gameplay, you actually will not mind absence of a story. Fights are of course randomly decided with dice, but can be at least influenced, which is good and sufficient for players to have a good experience.
But what we are certainly afraid of is potential of financial burden. Game has so far only one expansion called Battle for Zendikar, whose reviews we'll be doing soon. But Magic: The Gathering card game is used as a synonym for money machine and somehow, we expect an attack on our wallets also in here. And it actually had happened, because MtG: Arena of the Planeswalkers is basically only duel game out of the box. Yes, you can play with more, but it will not be good. But if you buy a second base game, you can play even with higher numbers without any drawbacks of missing deckbuilding. On the other hand, turns become pretty long and waiting is no fun.
Processing itself is very good, but although box is filled to the brim, content ultimately falls short. We are not talking about big game board, heroes or monsters (there is plenty of those), but about the cards (twelve magic cards is really too few) and therefore variability for future fights. Here, we got a little worried, that base box simply will not be enough in the long term playing.
Magic the Gathering: Arena of the Planeswalkers is certainly in the end not disappointing game. This is a recasting of card games into a true table form with all that goes with it. It's all very random, which may discourage a variety of candidates. Even so, it remains true to good experience and Magic the Gathering: Arena of the Planeswalkers remains very good game.
Designer
James D'Aloisio, Ethan Fleischer, Craig Van Ness
Publisher
Hasbro, Wizards of the Coast
Year Published
2015
# of Players
2 - 5
User Suggested # of Players
Best with 5+ players
Recommended with 2, 3, 4, 5 players
(43 voters)
Playing Time
60
Mfg Suggested Ages
10 and up
User Suggested Ages
8 and up
(14 voters)
Language Dependence
Moderate in-game text - needs crib sheet or paste ups
(9 voters)
Category
Fantasy, Fighting, Miniatures, Wargame
Mechanic
Dice Rolling, Grid Movement, Hand Management, Hexagon Grid, Modular Board, Team-Based Game
Expansion
Magic: The Gathering – Arena of the Planeswalkers: Battle for Zendikar
Family
Admin: Better Description Needed!, Components: Miniatures, Game: Magic The Gathering, Game: Magic The Gathering – Arena of the Planeswalkers
Primary Name
Magic: The Gathering – Arena of the Planeswalkers
Infos courtesy of boardgamegeek.com. More Infos.
Review: Magic: The Gathering – Arena of the Planeswalkers
Final word
Magic the Gathering: Arena of the Planeswalkers is a game designed for all conflict-based players. It is offering fun, but basically only for duels (more players make the game slow), which also loses variability with time. This implies probably another attack on our wallets. But if we look aside from this problem, Arena of the Planeswalkers is enjoyable game, working as the classic skirmish game with dice. With these expectations, everything works and entertains. Battles are resolved randomly, but are also influenced by magic. Magic the Gathering: Arena of the Planeswalkers is still fun game, that is primed to get even further expansions.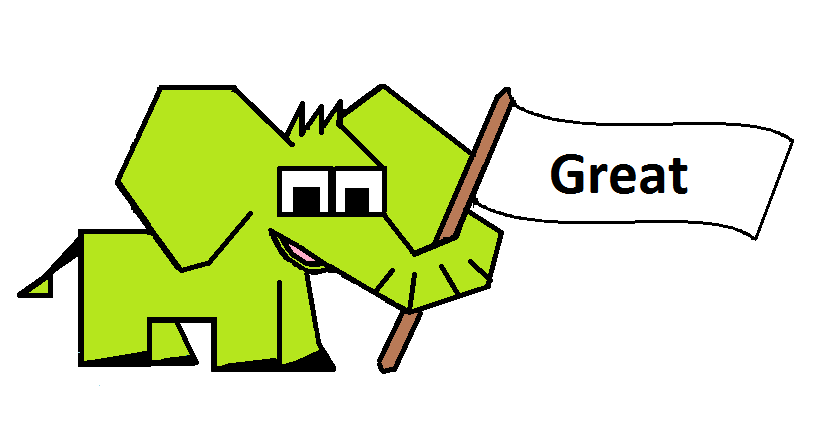 Pros
excellent for two
quality skirmish game
option cards affect all spells
two options to end of the game
artwork
Cons
dice really make game random
lack of variability in cards
you will have to continue spend money to get more variable experience
multiplayer slow