Time of war is over. Now is age of terror. Even the ancient wards gave created magical seals and made sure, that creatures will never roam the plane. But time is slippery and we have just learned, that they are free once again. The magical bonds went soft and bursted into nothingness. It seems, that nothing stands in their way now. Or does it?
Somewhere in the depths of the plains is located the last bastion. There are planewalkers, who will become heroes and stand agains a common threat or embrace it as their part. This is the story of the first expansion for Magic: The Gathering: Arena of the Planeswalkers, which got its name Battle for Zendikar. Authors of this new box remain the same: James D'Aloisio, Ethan Fleischer and Craig Van Ness. This one is a novelty for end of 2015, coming from production of Wizards of the Coast and Hasbro. Distribution on our European continent is taken care of by company Esdevium Games.
In not quite a small box with a fiery character on the lid, a tucked plastic drawer can be found. And this is, of course, full of miniatures. There are two new planewalker miniatures, and their cards. Newly, they will have company of regular heroes on the battlefield. Although these hero figures can be found among creatures. There are also new units for each army, as well as cards with different colored borders.
Surely, we do not have to repeat (after a recent review), how to play Arena of the Planeswalkers, but just to be sure. Players first use their predetermined points to purchase military. On both sides at the beginning stands Planeswalker alone, who will then summon and move his troops. They can use the terrain to their advantage and attack each other. Players use cards, that can affect an entire army. For each round, you can also activate special ability of one unit. Fight is a matter of dice and victory can only be achieved through violence.
This expansion is highly anticipated, because the basic box did not excel by wide selection in all directions. Thanks to this new box, each color receives three new spells, which finally brings so coveted deckbuilding in the game. Yet it still twelve out of fifteen cards and that is nothing, that would took your breath away with possibilities. It will become even better with a possible further expansions, but now the shift is favorable and can be finally seen. It is in most cases some new enchantments and auras.
Each color also gets one new miniature. Although it would seem like a further increase in variability, point limit has been increased to 600. This means, that each team will have more units, but the result for players is not having any opportunity to assemble armies again. This is a shame and we will still have to wait for this.
But its not quite true. Inside, there are two more innovations, that bind to making armies based on your tactical thinking. First are colorless units, that do not have any allegiance and can be recruited by any army. On the contrary, game also comes with planeswalker Kiora, that is bound to two elements and both can be used in choosing troops (and cards).
Thanks to this new character, players can try, how does the real composition of the army with a large selection looks like. At that moment you realize, that this is precisely the reason, why you play these games miniatures and how much are we still missing. And just because of this, you become again a little disappointed about the total volume of the Planeswalkers Arena creatures. But as successor to Heroscape, starting each phenomenon is tough and being bound to this legend raises at least hopes.
Second new planeswalker is called Ob Nixilis and is really extremely expensive. He makes up for it with his power and especially the fact, that he is flying creature and dangerous opponent. Two new figures show promise and plenty of fun.
New characters of heroic monsters give the game more tactical options, and all participants must work with it. Only some cards and effects affect them and it is necessary to take that into consideration in planning. Battlefield is then much more interesting and dynamic place.
And there is a new scenario described in the rules, that will invite more players and set them against each other asymmetrically. One of them seizes role of escaped Eldrazi creations and his mission is to destroy the planewalkers. Eldrazi ruiner creature gets new unique abilities for this occasion as well as its own lives track and turn counter. All this together is printed on the back side of the rules, which gives them a new use, but players would really appreciate, if that information had separate tile or card.
We talked a lot about rule-based news, but you will definitely also be interested in the appearance of the most important things you will find in the box – miniatures. Just a moment ago, we mentioned Eldrazi Ruiner, who is also the one, who takes all your attention just for himself. That's because his miniature occupies a quarter of the box. But there are also other nice miniatures, with painted planewalkers.
So what is our final verdict about expansion with extremely long name Magic the Gathering: Arena of the Planeswalkers – Battle for Zendikar? So first of all, we have to say, that the box brings everything you might have wanted. It enriches all armies and adds new elements to the game and even a scenario. But all this is still not enough. This matters particularly in case of minis, which are still used all. But there are indications of the greatness, that might come and if you like the basic game, then you should not let Battle for Zendikar escape your attention.
Designer
James D'Aloisio, Ethan Fleischer, Craig Van Ness
Publisher
Hasbro, Wizards of the Coast
Year Published
2015
# of Players
2 - 5
User Suggested # of Players
Best with 4 players
Recommended with 3, 5 players
(5 voters)
Playing Time
0
Mfg Suggested Ages
10 and up
User Suggested Ages
8 and up
(3 voters)
Language Dependence
Extensive use of text - massive conversion needed to be playable
(1 voters)
Category
Fantasy, Miniatures, Wargame
Mechanic
Dice Rolling, Grid Movement, Hand Management, Modular Board, Team-Based Game, Variable Player Powers
Expansion
Magic: The Gathering – Arena of the Planeswalkers, Magic: The Gathering – Arena of the Planeswalkers: Shadows over Innistrad
Family
Game: Magic The Gathering, Game: Magic The Gathering – Arena of the Planeswalkers
Primary Name
Magic: The Gathering – Arena of the Planeswalkers: Battle for Zendikar
Alternate Names
Magic: The Gathering – Arena of the Planeswalkers: Kampf um Zendikar
Infos courtesy of boardgamegeek.com. More Infos.
Review: Magic the Gathering Arena of the Planeswalkers – Battle for Zendikar
Final word
Magic the Gathering: Arena of the Planeswalkers - Battle for Zendikar is an expansion, that deserves a place on the shelf of skirmish gamers. While the game does not enrich the base box to extreme, it provides a slight evolution and a taste of what could come up with more boxes. Each party of the conflict gets some new stuff. But to all this, new offer comes with truly unique miniatures, heroes providing a new level of tactical combat and new planeswalker Kiora. Battle for Zendikar forms a nice mix for those, who have already wandered few times to this new world of Magic: The Gathering.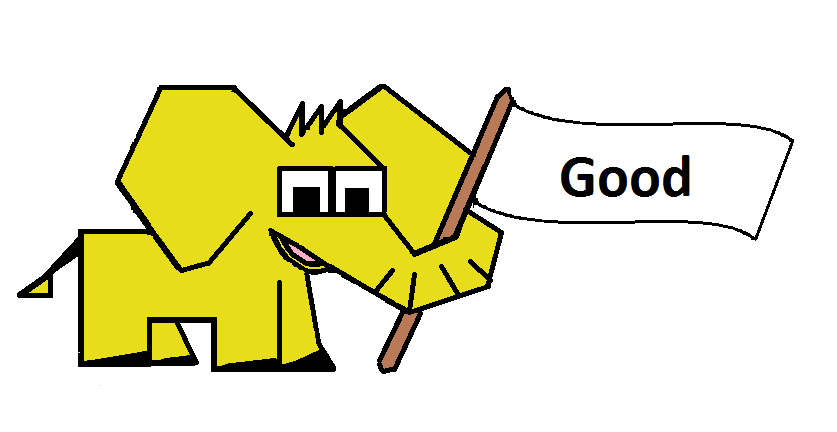 Pros
great new miniatures
plenty of new content
scenario of more players against one
Kiora character shows strengths of this game
adds new rules
Cons
deck
building still missing
you use all miniatures for each fight (higher point limit)