Once we were friends, brothers in battle. But that all changed, when my ally went to the dark side. For years, we have fought each other, but we have never beat one another. Today, we must join and become one again. Our entire country is at risk, because Adramelech, a demon of fire, came into our world. It will burn to ashes everything, that comes its way. We have to stop it together.
Thanks to company Arcane Wonders, we got the opportunity to rejoin the world Ehteria. All the stories of Mage Wars board game are taking place there and also latest expansion called Forged in Fire belongs there. Designer is still Bryan Pope, who created the original game. It does not hav profession of magicians in its name, as Forcemaster vs Warlord (review) and gets near Conquest of Kumanjaro (review).
Similar to the last-mentioned expansion, this package has not only a beautiful thematic illustration of the two characters, but mainly looks like a book, when viewed from the side. This time fortunately, the whole box is much more solid and lid can be hinged from the top (Kumanjaro had issues with this). A small magnet is holding it in place. Within the box, there are three decks of cards (158 pieces), which almost all belong to a pair of wizards. Along with them, cramped space is occupied also by one sheet of tokens, that players punch out and a thin pamphlet describing new rules.
Mage Wars is a game, that completely describes a duel between two magicians in the arena. Both are free to move, but also can summon other creatures, that fight for them. Excellent mechanisms with inclusion of a wide range of dice and editing of your spellbook are just a few reasons, why Mage Wars became worldwide phenomenon in the last two years. The game is hugely strategic and has an amazing atmosphere.
As many fans, we also looked forward to this new expansion, which brought cards for already known profession. While the warlock was originally available already in the big box, warlord enriched the game in a previous expansion. And, as the authors have a habit, they did not give us not only new cards for these professions, but also alternative characters of different sex. Players are able not only to modify their magic books, but also transform themselves into a new character.
Coming to conquer the arena in the service of evil, beautiful, hot and deadly Adramelech's warlock. Ruled by a fire, you will find news and also old friends from the basic game, which again belongs to her profession.
Although its not a new profession, gameplay is quite different. This is mainly due to abilities of both new magicians, who differ from their older counterparts. Let's take a look first on fire female warlock. This dreadful woman has her value of life set to 33 points. And because fire is her domain, skills have to twist around it. She may burn you with an attack, but with Fireweaving, she is able to look out her opponent to two zones away and let flame jump from him to another character in the same area. Horrifying skill!
Enemies also burns much better, if she curses them with her fiery tongue. But we kept the biggest appetizer for the last – she can heal her monsters with fire. If she successfully attacks with flames (Burn condiction) any of the enemy monsters in the game, then she can heal one injury.
By then, there may be running, for example, an excellent watchdog Kerberos or Wildfire Imp around the arena, who can use flames as his teleport. He can thus act as excellent support and surprise the enemy in their back, if you play it well. There is also a variety of tricky curses, like Arcane Corruption punishing character for all additional cards. We enjoyed also Devil's Trident, which serves as a powerful weapon of fire.
Warlord's life is similar (34) as well as his chanelling (9). With this dwarf, runes come into play and which can be imprinted onto any equipment, that comes into play. This rune does not only adds more features to the weapon, but also prevents simple destruction of the object. During the game, you therefore feel like in some action RPG, where you will usually encounter such mechanics.
Because Warlord has a good deep voice, he can issue orders to fighting comrades for one point of magical energy. These quick guidelines can temporarily improve unit stats, whether it is a command Aim, Fast move or Hold the line. Each has specific bonus. And if you have played Mage Wars for Warlord in the past, you definitely know, that this character needed new card really badly. And they have given him a lot.
There are more commands even among cards. This includes Defend or Conquer. This character is strongly focused on controlling territories, which is nothing new for us. This gives him number of building cards (base, altar, obelisk), whose capabilities can then be used in the zone. There is also an earth wall, that follows school of magic of this man.
Dwarves like Anvil Throne Crossbowman appear under his supervision, who is holding not only that giant crossbow, but also a little axe or engineer Otto Kronig with ability to repair buildings. But also some creatures are fighting for Warlord, for example Bloodcrag Minotaur, whose mighty power will not be easy to stop as soon as he appears in the arena. Maybe you will fall in love with familiar Gurmash of Orcs, which can also be shouting orders to subordinates.
When selecting cards, you should not miss undead dragon Sardonyx, that can bite, swing tail or spew venom. Such green breath can not be avoided. This legendary monster has serious consequences for its summoning, because its controller loses two lives at beginning of each consecutive round, when its alive. It's not free to keep Sardonyx in the realm of the living.
Each character gets more extra cards, which serve to further support and develop their specialization. For example Bloodfire Helmet adds attack against burning units, while Adramelech's Torment can cause flames to appear on the cursed target.
But there are also cards for other professions, so expansion will help not only those, who play for Warlord or Warlock. There is Rust or Lion Savagery. But this time, most cards are designed specifically for mentioned two professions or areas of magic, which may be included in their books without charging triple (for the opposite side of the magic ring).
In terms of illustrations, there is again something to watch out for. Whether you are looking at offensive card Hurl Rock, detailed drawing of Flank Attack or beautiful vampire Blood Demon. We really also like the already mentioned case, that you're going to keep this time.
Hopefully, we were able to pass ambience of fighting mages to you through this review. They have again returned to our tables in full force. Expansion is full of great cards and provides a great opportunity to choose from different mages in the same profession. We can say, that we like Forged in Fire a lot, because each character is completely different. Wizards or melee players, everybody finds his stuff over here.
Designer
Aaron Brosman, Bryan Pope
Publisher
Arcane Wonders, Pegasus Spiele
Year Published
2014
# of Players
2 - 2
User Suggested # of Players
Best with 2 players
Recommended with players
(2 voters)
Playing Time
0
Mfg Suggested Ages
14 and up
User Suggested Ages
14 and up
(1 voters)
Language Dependence
Moderate in-game text - needs crib sheet or paste ups
(2 voters)
Category
Card Game, Expansion for Base-game, Fantasy, Fighting
Mechanic
Dice Rolling, Grid Movement, Open Drafting, Simultaneous Action Selection, Variable Player Powers
Expansion
Mage Wars Arena
Family
Game: Mage Wars, Players: Two Player Only Games
Primary Name
Mage Wars: Forged in Fire – Spell Tome Expansion
Alternate Names
Mage Wars Arena: Flammenschmiede
Infos courtesy of boardgamegeek.com. More Infos.
Review: Mage Wars Forged in Fire – expansion, that will set your skin on fire
Final word
Mage Wars: Forged in Fire returns Warlord to the game. He will finally be able to shout his orders around the arena and be heard. He now has a solid chance of success against others rivals. But this time, he must also defeat fiery whips of a warlock witch. Expansion has brought a number of great new cards, runes support and all this in a beautiful and sturdy box. If you've read the review, then it probably is not much to evaluate, because it is clear, that this news to Mage Wars world brings yet another batch of variability. Forged in Fire is an excellent expansion to watch out for.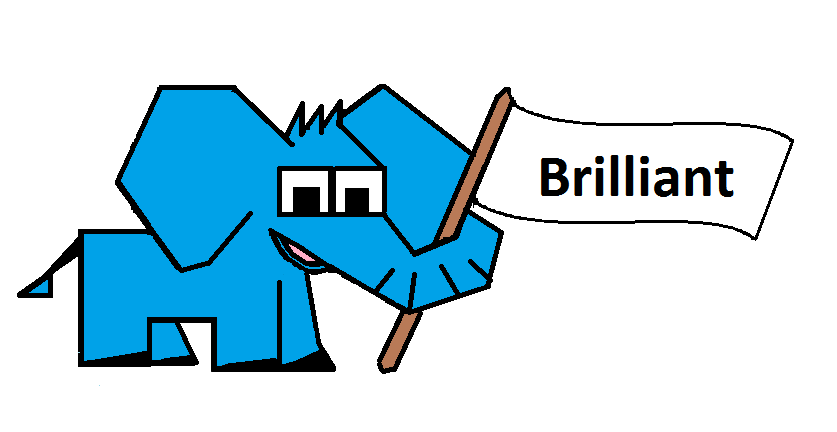 Pros
improves weak Warlord
fiery Warlock
Sardonyx
excellent box
runes
Cons
only a few cards for other schools of magic