Huge hammer touched the pole for the second time and it visibly began to crumble. It was time to move elsewhere. Fortunately, Natasha was not slowed down by many unnecessary companions, on which other magicians rely so much. She depends almost only on her skills and was convinced, that it is the best solution for arena fighting.
Next strike brought her out of her reverie. She waved her jacket and danced away with her sword beautifully shining in blue. Her main instrument, that will soon be covered in blood. Somewhere in the distance a bear roared. His master gave him order to attack, it seemed hopeful, but only for a while. Force field wall stopped him far away from Natasha. He stood there and bared his teeth furiously towards his seemingly simple prey.. But fragile women are not so fragile anymore!
It's here! The moment we've all been waiting for! Expansion for an awesome game Mage Wars (review) arrived at our table and dominated it for weeks. We slept in the arms of the iron golem and with hope to clutching Gothos horn, longing that rest will end soon and we may return to the arena. Cool, but so warmly welcoming us back into its stone arms..
Compared with the original packaging of Mage Wars, this box is substantially smaller, but also a much fuller. Actually is filled with content to its brim. Largest amount of space is occupied by two new sleek books of magic. Now everybody can pick his book even if more players are alternating on one copy of a game. This way everyone can have his own book with his selected spells. He just needs to get it, enter the arena and fight immediately.
Production of these books is no different from those former ones. They have same dimensions, glossy finish and distinctive logo of Mage Wars. Inside you will find a place for a total of eighty cards, although you are not able to fill it every time. There is clearly set point limit your cards must follow for each mage.
Another component is sheet with new rounded tokens. They provide enhanced capabilities for new cards, which feature novelty stuff such as indentation or invisibility. We will talk in more detail about them in a minute.
Now is the time to look at the most important thing you can find in the box. Its 216 magic cards and another pair of cards for each of feuding magicians – one with a portrait and other one describing his starting parameters and special abilities.
Mage Wars charmed us in the review so much, we gave it the highest rating possible around here. Board game where two rival magicians, compare their strength in all sorts of magic is not advanced in terms of specific detailed rules. In fact, it is just a simple battle between magicians, who want to give themselves properly through the nose.
Players have a finite supply of magical energy, refreshing each round in a given number. Secretly they always choose a pair of cards, which can then conjure up during actual round. Their casting sometimes requires wizard's full concentration throughout the turn and casting nothing else is possible. In addition to developing power and magic equipment or disposable offensive spells, you can summon servants, who will move around the arena and fight in your name.
Heart of the fight can not be of course anything other, than attack and defense against it, no matter if you do it yourself or mediated through some monster. Dice is everything for the players. There are not only primary, deciding hits, but hits can cause even secondary effects, differing with weapon, monster and spell. Conversely, some monsters have their own capabilities, retaliatory attacks and other tweaks. They can even be able to cast some spells for you!
All this and much more was brought to you by original Mage Wars. Their complexity resulted from massive flood of keywords and above all sooo many cards, which players have to choose from and create their sorcery books to their liking.
Expanding on this idea follows, but first two new fighters are brought into the arena. Military leader, Warlord, will bet on brute strength. In games with him, there comes new ability – under the firm guidance his combat troops can level up! For first killed enemy, your monster gets a VET token, thus it becomes a veteran and increases its offensive powers and armor immediately by one. The limit is, however, one token per character, so there is not level 3.
Yet this training comes in very handy and makes you constantly look for an easy kill in the arena and it changes tactics a lot, if you affiliate this strategy. This can actually strengthen your position. Warlord could also issue orders during the fight, with his deep voice as a special event. Also now statistics of your troops improve, but this time for all units located in the same zone as their leader.
Warlord is no different the limit of points for a book of spells, but has a 36 lives. Through his veins flows green blood, as he is an orc, trained in the schools of the war and earth. It is this magic, which is intended for him.
Compared to brute force of arms, a second character in this extension seems as fragile girl at first. Her focus is entirely different. Only spells includable into her spellbook without extra charge, is a school mind magic. Her basic warrior armor has ability to parry. She can avert an attack on herself with the help of telekinesis, but you have to roll at least number seven on special dice, for this defense to succeed.
Forcemaster is a character, who is focused very specifically on the magic without summoned monsters. She does almost all work herself and does not send any monster to fight for her cause. This means you can often get into siege, but also provides better maneuverability and a completely different experience, than all the other characters.
She can also attract a hostile monsters with ability called Force Pull. With its help, enemy gets within reach, where you can immediately make attacks on him. This is a very important element of the game for this character, because you can make the game flow as you like.
This brings us to new keywords. We will not discuss all of them completely, but we will look primarily at Repulse, Slam and Taunt, which are represented by new tokens. In addition, there can be indestructible monsters (you have to find another way to damage those), variants of attacks or even indirect attack unblockable by wall!
But back to Repulse, which is accompanied by token in shape of a compass. Its used with combination of d12 to determine direction you reflect potential attack, if you use this spell from the repertoire of the fair sex in this extension (or any other, who bought it).
Slam is a new condition, that immobilizes your ward as a result of certain events. This may be the result of a thrown stone, that falls onto you character. In this case, you become motionless for a moment, while then your state moves smoothly in Stun, we already know.
Last one mentioned is ability to Taunt, therefore use ridiculus and teasing, to which the enemy will react and go to immediate rage of counterattack. This can provoke a suitable target to attack. It is therefore actually an alternative to the Pull Force ability.
Mage Wars: Forcemaster vs Warlord brings two new characters into play, which are again very unique. With them, new card flow into your existing decks. In the pile of cards are hidden cards for most schools. But of course most of new cards are suitable for new characters.
Experience of the Mage Wars game is not so much more rich with this new extension, but it rather improves your choice for fighters. New two figures increase variability by 50% and more than 200 new spells means a lot of new to discover. A lot of text also ensures, that forming new version of your book of spells will make you again to spend a few hours in doing so.
Implementing new cards into their decks will not be a problem for experienced players of Mage Wars. In terms of gameplay there really does not change anything on tuned duel in the arena. Only increasing number of tokens, which will indicate your monsters.
Two new books are here precisely so players could have prepared more than one character for them. Its now much easier to switch directly between two mages, when just two players regularly fight together. Otherwise, it manages to solve a little problem with constant adjustment of book, when up to four rivals share one copy of Mage Wars.
Female character uses a lot of magic to control enemy monsters, you can manipulate them in different ways with their consciousness, make them sleep and move in different directions or even get them under your control. In addition, Forcemaster of course uses defensive spells for personal protection, because she is much more vulnerable, than other mages, who are usually far away from the main battle scene.
There are lots of copies of the same cards in total, and this is at the expense of their variability. Outside of new ones, you will also find multiplication of already known cards, whose number in original box could feel inadequate to you. Spells fit nicely between those, who you already have in basic box, are not overpowered and together form a great whole with original game.
You can also look forward for such snacks as force field, that will protect your heroine for a few hits. Invisible stalker moves on the board secretly until he attacks for the first time. But Warlord has a stone thrower, who causes already mentioned Slam, magic helmet providing access to one spell or even barracks, where you can raise new monsters and send them to back of enemy.
There is new expansion coming out in these days. We already have it thanks to quick shipping in our editorial room and we are testing it. Its called Conquest of Kumanjaro and brings additional spells for our favourite Beastmaster and many more. You will see soon in this place!
Expansion of Forcemaster vs Warlord proved one thing. Mage Wars confirmed its position at the forefront of contemporary board games and reassured us in qualities, that are hidden in this game. Makers only showed us glimpse of their plans and certainly we have to look forward to more cards and characters in the future. Forcemaster and Warlord will guarantee you, you will not get bored for a very long time.
Designer
Bryan Pope, Benjamin Pope
Artist
Drew Baker, Tiziano Baracchi, Leonardo Borazio, Nick Deligaris, Mariusz Gandzel, John Guytan, Paul Herbert, Herckeim, Diego Gisbert Llorens, Jeremy McHugh, Raven Mimura, Nightblue, Jim Pavelec, Claudio Pilia, Roberto Pitturru, Garrett Post, Maichol Quinto, Addison Rankin, Lorraine Schleter, Craig J. Spearing, Christophe Swal, Peter Tikos, Richard Vass, Brian Wells, Andreas Zafiratos
Publisher
Arcane Wonders, Pegasus Spiele
Year Published
2013
# of Players
2 - 2
User Suggested # of Players
Best with 2+ players
Recommended with 2 players
(18 voters)
Playing Time
90
Mfg Suggested Ages
13 and up
User Suggested Ages
12 and up
(6 voters)
Language Dependence
Extensive use of text - massive conversion needed to be playable
(6 voters)
Category
Card Game, Expansion for Base-game, Fantasy, Fighting
Mechanic
Area Majority / Influence, Dice Rolling, Open Drafting, Simultaneous Action Selection, Variable Player Powers
Expansion
Mage Wars Arena
Family
Game: Mage Wars, Players: Two Player Only Games
Primary Name
Mage Wars Arena: Forcemaster vs Warlord Expansion Set
Alternate Names
Mage Wars: Forcemaster vs. Warlord, Mage Wars: Machtmeisterin vs. Kriegsherr, Войны Магов. Мастер Силы против Повелителя Битв
Infos courtesy of boardgamegeek.com. More Infos.
Review: Mage Wars Forcemaster vs Warlord – new duel is on the table!
Final word
Mage Wars: Forcemaster vs Warlord is excellent expansion, which brings this game even closer to unreachable border of perfection, marked with letter of infinity. It will never please all, but that will not stop it from being one of the best fighting experiences you can buy for your money into living room. Well, now there are two new characters, which make it even more demanding. New spells and game situations are only one of steps, you will be forced to undergo. Forcemaster basically does not rely on summoning monsters at all, which requires completely different tactics. On the other hand Warlord is strong and has not only wellbuild muscles, but also some powerful minions. All players will be pleased with two new spellbooks, which make setting game up easier not only, when you have two favourite characters, but also when more players are sharing same copy. Besides, there are also new tokens and skills brought into the fierce battle, which make match richer, but also more difficult for beginners. Mage Wars: Forcemaster vs Warlord is gift from heaven for all, who like this game and push it again a little further.. Where is the limit? Kumanjaro will tell..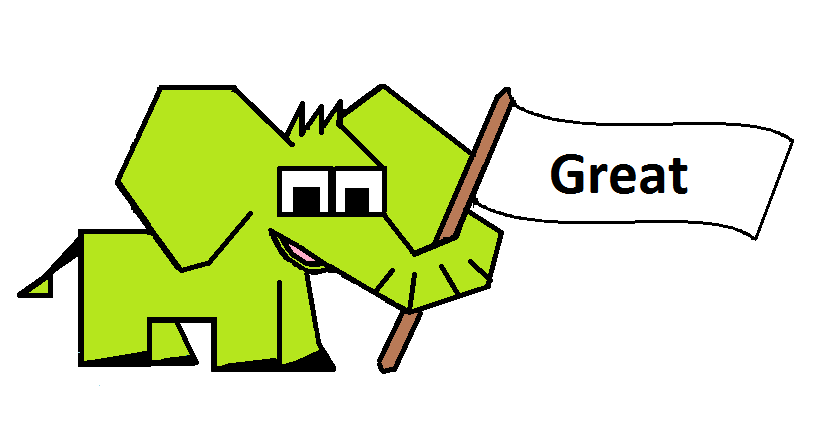 Pros
lots of new cards
still beautiful illustrations
new keywords
two new characters with unique gameplay
comfirms its position on board game market
two new books allow better and quicker setup
excellent character of Forcemaster
Cons
nothing new for players, who did not like Mage Wars