I am the sole survivor of the massacre of village called Hertham. The memories of that day are horrible and I will not share them with you. Hope for vengeance arrived yesterday in the form of two powerful wizards. Their names are Myen and Sheana. They need someone, who will accompany them on the way to justice. We heard from scouts, that the enemy wizards are preparing for the final battle, to strike the final blow. Our mission is clear – to bring light Asyra to their capital city and show everyone, that our faith is stronger..
From far Kumanjaro arrived this box to us. Well actually no, wait, it flew from USA. And yet it found its way to our table. It is a new expansion to excellent dueling game for two players called Mage Wars (review) subtitled Conquest of Kumanjaro, designed by Brian Pope and brought to us by Arcane Wonders company. Now its time to thank them for sending a review copy of this extraordinary expansion to us.
Conquest of Kumanjaro is not the first expansion, but its still latest addition after the Forcemaster vs Warlord expansion (review) published months ago. Their other box is currently nearing completion, its called Druid vs Necromancer. Box was planned for September 2013, which has failed, but we will probably see it under the Christmas tree. The idea of a necromancer attracts us and already wakes us from our sleep.
But back to today's box, which is smaller, than the previous one. This is, because you will find only card toghether with one token sheet inside, plus rules on two pages. Well, actually rules are on one A5 page, the other one provides a thorough list of cards and codex for keywords – necessary in the world of Mage Wars.
What are actually Mage Wars about? There are two magicians, who meet face to face in a huge stone arena, that can contain all the cast spells from bursting out. In the role of these characters, you will have the power to bring unimaginable monsters to life in your services, equip yourself with magical items and to create other construction out of magical energy. Each has his magical spellbook, which is prepared unique way at the beginning of the game (by spending points). Then, when you walk along the cold stones and browse through its pages, you are using your channeling ability to accumulate mana. Only then are you able to cast those spells. All your anger is turned against the enemy. The winner will be the last standing.
And since we are talking about the Conquest of Kumanjaro, we simply can not do it without the representatives of these two opposing parties. For Johktari, we have the Beastmaster here. On the other side, light of Asyra is carried by Malakai priest, who fights against all infidels with his unique training and divine powers.
I am sure you are well aware, that these two professions have already once been in the box, just in the opposite sexes. Beastmaster was a man of faith and we were preached by a priestess. This of course means, that they can also exchange their spells with the ones already in the game, so you can outfit new priest with your favorite games. Or you could look closely at the ability of the new magicians and thing, if you try to play for a new hero instead.
Each character brings a new concept to life. Ability that sets it apart from its namesake. This means, that this expansion is not just some unnecessary addition, but instead presents a unique extension of your options to fight in the arena. New characters work well and each of them will give you a new feel of power.
Take the priest first, who now bears his light stick as basic equipment. The enemies must prepare for a fiery moments, because direct light of Asyra can cause the target to self-ignite! It takes only a hit with the stick and one point of magical energy on top. Moreover, you can promote one of sacred creatures in your control to become a holy avenger. From this time, it is blessed with unprecedented power and will spread the word of God among a number of infidel enemies.
We already know pets, such as Holy Avenger. But light damage is certainly an interesting addition, that provides new options. Staff will serve you from the start, although only in melee combat, but it is nicely usable. Fire is simply a powerful weapon. The priest is surprisingly aggressive for his profession, yet still has a strong base of healing spells from his female predecessor. But due to divine strength, he can simply deal also with incorporeal opponents.
Wild animals tamer (Beastmaster) is better as fighter from a distance. This feature is very useful on the battlefield, as she may very well support her animal units. In addition to receiving a ranged bonus plus one, she also is an excellent tracker. Any wounded animal can not escape to her senses, because she place a wounded prey token on it and will receive a bonus in a fight with it as a result. After elimination of the target, she can shift her tracking skills to the next wounded creature in the arena.
Right from the start, several of us enjoyed the female version of Beastmaster, fighting to have her in our spellbook. She brings ranged spells without magic, having its own unique flavor. Using the arrows, especially in combination with a special Hunter's Bow, offers a great atmosphere (and unknown satisfaction of real warfare) in a duel of wizards.
When you view the cards, you immediately fall in love with striped dire wolf. But also a large Wolf Spider and of course the legendary Makundu – a giant lion, that could certainly measure his powers with Aslan. And because it's a pussy, simply his presence supports combat readiness of other cats in the area. How about a deer with antlers covered in lightning? His name is Galador, protector of Straywoodu and except lightning strike, he can hurt you also with his hard antlers.
Would you take some of these cards and put them in your deck? It depends purely on focus of your tactic. There are certainly interesting cards, that can perform very well in many decks. For a trench warfare, you will find shoes with new defense and also a tricky pit filled with spikes is a simple pleaser.Such a trap style will make many deceptive players happy.
What can we criticize about this box? Its the packaging? Hardly, because it simply assumes, that you simply throw away this small package and store new cards in the original huge box. You miss some really exceptional card? That would be against the philosophy of the Mage Wars as a whole. Believe it or not, but this expansion simply does not have any flaws.
Conquest of Kumanjaro perfectly complements the basic set of cards in the original game. Now you can mix two different decks and create your ultimate beastmaster and / or preacher. Anyway, you can look forward to it, because both characters (and especially that wild amazon) are really great to play for. Excellent expansion should be in any fan Mage Wars collection at least once.
Designer
Bryan Pope, Benjamin Pope
Artist
Tiziano Baracchi, Leonardo Borazio, Nick Deligaris, Jason Engle, Mariusz Gandzel, Pavel Guzenko, Diego Gisbert Llorens, Maichol Quinto, Addison Rankin, Lorraine Schleter, Craig J. Spearing, Christophe Swal, Peter Tikos, Richard Vass
Publisher
Arcane Wonders, Pegasus Spiele
Year Published
2013
# of Players
2 - 2
User Suggested # of Players
Best with 2 players
Recommended with players
(2 voters)
Playing Time
90
Mfg Suggested Ages
13 and up
User Suggested Ages
14 and up
(1 voters)
Language Dependence
Extensive use of text - massive conversion needed to be playable
(1 voters)
Category
Card Game, Expansion for Base-game, Fantasy, Fighting, Miniatures
Mechanic
Area Majority / Influence, Dice Rolling, Open Drafting, Simultaneous Action Selection, Variable Player Powers
Expansion
Mage Wars Arena
Family
Game: Mage Wars, Players: Two Player Only Games
Primary Name
Mage Wars: Conquest of Kumanjaro – Spell Tome Expansion
Alternate Names
Mage Wars: Die Eroberung von Kumanjaro
Infos courtesy of boardgamegeek.com. More Infos.
Review: Mage Wars of Conquest Kumanjaro
Final word
Mage Wars: Conquest of Kumanjaro is an addon, you might easily pass. But this is only a first look impression, because you could not be wrong more. Yes, both characters have been here already in base game only in opposite gender, but their cards are interesting and different. And none of them is still so extraordinary to step up, because this is not, what Mage Wars are about. But each of two new mages has his specific skills (tracking is great!). You can also add these cards to the deck from base game, where second variants of these characters can be found or the opposite way around. Packaging presumes, you will add these cards to the huge original box, where is still lot of space. Conquest of Kumanjaro becomes a valuable source, whenever you are building a beastmaster or priest spellbook.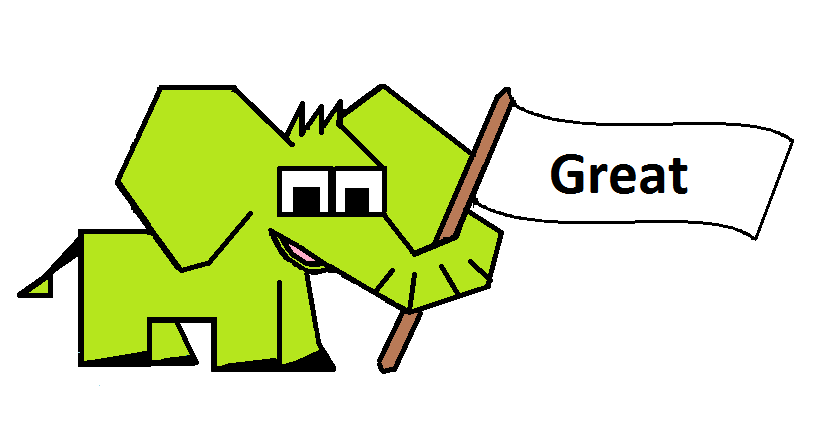 Pros
not only new sex for existing mages
you can combine two decks now (from base set and Kumanjaro)
beautiful illustrations once again
new ideas
excellent amazon
Cons
weird box (but you will throw it away anyway)