After a long campaign, hundreds of thousands of smiles, thousands handshakes and hundreds pats on the back, there comes finally a reward. Sweet scent of brand new office, that is waiting for me to move in. A place, where I can change everything or nothing. It just depends on courage and desire. Mine are clear from the beginning, when I entered politics. Take a good load of cash for myself!
This is a way you can manipulate public finances too. Just behind all these intentions is hidden a new card game Machi Koro, which allows all of us to become corrupt mayor! This game is work of Masao Suganuma, which originally issued idea under flag of Japon Brand. Two years after first edition (2012), KOSMOS took their chance and released the game for the German market. Since then, box has seen an expansion and even a deluxe edition (2015). But illustrations still remain original, by Noboru Hotta.
Card game nature correspond to dimensions of this blue box, whose lid shows us a city and probably Mount Fuji in the background. Inside the box, there is waiting for all interested gamewanting players more than a hundred cards. These are main element of gameplay and they represent buildings, which can enrich your personal town. You can tell apart by rear side only start cards, ordinary buildings and major projects, that are part of your previous election promises. But the game also includes a sheet of cardboard coins in three denominations and pair of classic dice with dots.
At the beginning of the game, each participant will receive exactly two cards representing field and bakery. They have zero cost to build, so even the smallest towns can afford them. To do this, each of the incoming mayors lays out four cards of major projects in front of him. These are the same for all nearby towns – station, shopping center, tower and park. Cards will start their game life with gray side up, making it clear, that their completion can now be only dreamed of. Before start of match, each of the cities will get three coins into their budget. In the middle of the table, players then prepare offer of all fifteen buildings types sorted into piles accordingly.
Starting player takes one dice and rolls it. Each building has in the upper part a number in the frame and when its built in the player's ownership, he becomes interested in it. This number corresponds to dice value, that activates it. Only in such a moment, players will gain building's spoils. Interestingly, however, while some cards require, that the value is rolled by player himself (one silhouette), sometimes money will be flowing to mayor even, if it is someone else's turn (crowd sihouette). Cards also differ in places, where finance comes from – they may have their source in public purse or pockets of other participants – it depends on text of that particular building.
So turn itself actually consists only of the dice roll and gaining profit by all players affected by this value. After that, mayor has option to build one building either from a joint offer in the middle or one of his major projects. Both must be payed for with a sufficient number of coins. So player can take the card (flip them, in the case of large projects), put it ahead, allowing its usage (income or ability) in any of future turns.
Players continue with activation of the buildings and collecting funds, trying to magnify their city. But despite the initial story, the final goal is not to get as much cash as possible. Instead, winner will be the one, who can build all his four major projects first, and thus fulfill his electoral promise. By rotate the fourth card, player immediately becomes winner of the game.
Machi Koro is a magical little card game. Its addictiveness and speed reminds us of a similarly small box named Port Royal. In both cases, these are very accessible card games, that are great for all occasions. And this coat suits Machi Koro really well.
The fundamental problem and fun spoiler for someone may be, that entire flow of money is governed by chance. Only dots on dice can bring some cheer and profit to the players. But here starts the scene, where tactic comes againts risk, that participants are able to take in the game. Both can pay off, and it's up to the players, whether they decide to opt for certainty and cover all the numbers or bet only on some of them. System of income is virtually the same as in famous Settlers of Catan, which ultimately may be a compliment.
Some buildings are interesting, bringing a profit from rolls of other players. But other buildings have printed numbers seven, eight and nine. And here, you will hesitate a bit, because one dice has only six dots. But.. At a later stage, player can build the station and thus obtains a choice, whether to roll one or two dice. Their results are always summed.
Game also comes with relatively high level of malice. Player can focus on stealing coins from others. Moreover, it is possible to construct several buildings of the same type, so sometimes it may be practical to block other opponents and gain more power for you. But even at lower numbers of players, fortunately absence of conflict does not have a major impact on experience. Numbers, however, affect power of red cards, that become stronger, when more players are involved (work best in three). The game is fast, because turns alternate quickly and whole game fits easily within thirty minutes, sometimes even less.
There is not so many coins in your pocket and so it is important to re-invest them cleverly. Only this way, you can manage to save four times for your projects: first costs ten, then sixteen or even twenty-two gold to build radio tower. Now money management is ultimately main route to victory. Answer to the classical question of conservative or risk income will be only up to you.
Processing of the game is colorful and graphically impressive. Interesting angular graphics nicely fits the game and is easy to navigate. Cards can withstand constant handling. We also need to appreciate, that rulebook is simple, but contain a number of examples, that help those less experienced with any uncertainty. 
Machi Koro is great fun, which we appreciate not only because of the speed, but also for its accessibility. Luck, of course, will play with your income, but you can affect it with right choice of cards. Machi Koro gives us no other choice but to recommend it not only for families and children, but also for players, who like to just relax with nice card fun.
<br><br>
Designer
Masao Suganuma
Artist
Noboru Hotta, Ian Parovel, Mirko Suzuki
Publisher
Grounding, Devir, Dragonfly Publishing, Gameland 游戏大陆, GoKids 玩樂小子, HaKubia, Happy Baobab, Hobby World, HomoLudicus, IDW Games, Japon Brand, KOSMOS, MINDOK, Moonster Games, NeoTroy Games, Pandasaurus Games, uplay.it edizioni, White Goblin Games
Year Published
2012
# of Players
2 - 4
User Suggested # of Players
Best with 4+ players
Recommended with 2, 3, 4 players
(324 voters)
Playing Time
30
Mfg Suggested Ages
10 and up
User Suggested Ages
8 and up
(110 voters)
Language Dependence
Moderate in-game text - needs crib sheet or paste ups
(68 voters)
Category
City Building, Dice
Mechanic
Dice Rolling, Random Production
Expansion
Machi Koro: Dice Tower Promo Cards, Machi Koro: Fabrique de jouets du Père Noël, Machi Koro: Gaming Mega Store, Machi Koro: Großstadt-Erweiterung, Machi Koro: Harbor, Machi Koro: Millionaire's Row, Machi Koro: Plus, Machi Koro: The Harbor & Millionaire's Row Expansions, Minivilles: 5-6 Extension, Stadt Land Spielt Limitierte Sonderdrucke 2015
Family
Country: Japan, Digital Implementations: Yucata, Game: Machi Koro, Mechanism: Tableau Building, Misc: LongPack Games, Theme: City
Primary Name
Machi Koro
Alternate Names
Ciudad Machi Koro, Machi Koro: Fatevi un Giro in Città!, Minivilles, Мачі коро, Мачи Коро, מאצ'י קורו, นครสนุก, 街コロ, 骰子街, 미니빌
Infos courtesy of boardgamegeek.com. More Infos.
Review: Machi Koro – city budget into your own pockets
Final word
Machi Koro is a game, in which everyone builds small town of cards on his piece of table. This requires income, which is gained from already constructed buildings. Vicious circle is disrupted by dice, deciding which location will receive income in that round. But it may even be in other player's turn. Winner will be decided only in a long run, because players do not get pennies only from the bank, but also can steal it from each other. Chance and lack of strategy does not make automatical hit for absolutely everyone. But the game is entirely brisk, brief and entertaining. Machi Koro is excellent feat for families and beginners, where you can simply relax, but at the same time take it up with some competition.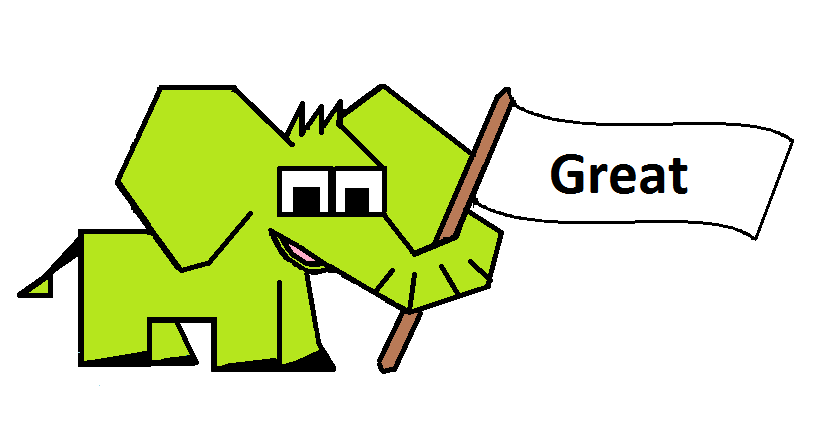 Pros
very simple game
great for families
fast turns and entire match
handling finances
possibility of stealing money from others
Cons
lucky income
imbalance of red cards for different numbers
no strategy