Stalks and roots may be as strong as they want, but the flower does not have the least chance of survival if the petals do not grow up beneath the soft rays of the sun. But everything is double-sided. And so the more beautiful the flower will be, the more interesting the plant gets for the people. And they will destroy everything. Sometimes just for the desire of the passing beauty, sometimes with a seemingly deeper target – immortality.
All this is still based on the selfishness of people. But that does not prevent us from enjoying the full beauty of Lotus board game. Under its development, we find signature of Jordan and Mandy Goddard, who were also joined by an illustrator named Kane Klenko. The whole game was completed in Renegade Game Studios and released in 2016. However, we got our sample thanks to Esdevium Games, a European distribution.
White box is covered with flowers all around and shows a portrait of beautiful flower fairy on the lid is just about a bit bigger, than it needs to be. Inside, we find a five-petal cards of five types from iris to the most valuable (and title) lotus. Each one indicates their value in a digit in the upper left corner of the card. Deck includes a set of twenty joker cards without a color affiliation (icon below the number). According to this suit, players sort cards into packages, each of which is mixed by one of the players and kept as his starting pile. Jokers start the game in the middle of the table and top four cards create the starting offer.
Each of the opponents chooses also his protector – a butterfly, a caterpillar, a ladybug or a dragonfly. According to this, every player gets his wooden figures of the given creature and lay them next to his package. This does not apply to silver figurines of elders who together with the bonus and scoring tokens remain aside for now. Players then draw four cards from their own pile.
Every player has to use two action points during his turn. However, he has three activities to choose from. The first one is chance to replace one or two cards from hand by new from the deck. The player must first discard and move these cards to bottom of his draw deck, then draw back to four.
A much more interesting option is to select one of these four cards and play it in a common space, where flowers begin to bloom. Each type of flower can only be present once, so the player always creates a new one or attach his card to an existing flower. Player after player, flowers are gradually created as a pattern corresponding to the number of cards – from four to seven. Adding new cards is helped by graphics on the cards. Depending on the colors, it is always easy to find out, which card was played by which player.
Equally important are guardians. For one action, one of these figures can fly over to another unfinished flower. Their power is to help players control the flowers. At the end of the round, active player draws back to four cards, choosing not only from his deck, but also from the joint offer of jokers.
Once one of the flowers gets last of the necessary petals, it is fully bloomed. It is immediately necessary to decide, which of the participants gained control over it. Player, whose symbol are repeated on the cards most often, wins it. But the aforementioned guardians will also contribute to the sum and help to decide about future owner of this flower. One or more of the opponents (in case of a draw) receive a reward – either five victory points (token) or a special bonus token. It can be used at any time during the remainder of the match.
However, the complete flower will be won by the player, who attached the last card and he gathers the whole set of cards in his scoring pile. Each card obtained in this way has point value of one. The guardians will return to their owners. It is also possible to get additional (elder) guardians from the bonus tiles, but these bonuses also provide for example the possibility to hold more cards in hand.
Once one of the players has used last card of his deck, it is last round of the game. After that, participants will also collect unfinished flowers according to control and then comes time for scoring. Individual opponents now count their points from tokens together with scoring deck (amount of cards there). The one, who has the most points, becomes the winner.
Lotus is a beautiful and elegant majority card game. No, there is nothing more, than it seems. Players simply pick cards from their hand and place them in the center of the table. And so the greatest weapon of the game is visual processing. Well, that's really enough! The game looks absolutely fantastic and when you bloom the first flower on the table, it gets to you.
Everything else is exactly, what you would expect from similar type of game. Players have the same set of cards, but they are gradually going through their shuffled stack, so it always depends on a bit of luck. But tactic in the choice of action also plays a big role, because bad cards can be temporarily disposed of. Next time you draw them, the situation may be quite different.
Turnarounds in every battle for the flower are taken care of by the guardians. However, it is not enough to have the largest number of your cards in a flower, it is also important to be the last, who plays the card there. Well, here it depends on turn order and the way the others play. It is never certain that the opponent has the card he needs, so sometimes it pays off to take chances.
Everything is very simple and you can explain the rules quickly and easily. Unfortunately, the bits are pretty similar, because flowers get never any different and that is true also for special bonus tokens. Different is just the order of drawing cards and that is not enough. Game will start repeating itself. But it is unpleasant only if you want to play Lotus very often. It still works great as an occasional light entertainment, especially in families and teams of beginners. All of them will appreciate game time close to thirty minutes. It is quite possible to fight for superiority in two, because there is more flowers to choose from and hence the possibility of playing. But the game does not suffer even with a maximum of four, though gets more chaotic.
Lotus looks beautiful and lures you in just like a glimpse of sweet honey. Fortunately, it is also tasty. First of all, Lotus is fun, when its new to you. Later, you begin to perceive, that the game does not change much. But even so it is a very good fun if you are looking for a beautifully looking game suitable for beginners. Lotus is great.
Designer
Jordan Goddard, Mandy Goddard
Artist
Chris Ostrowski
Publisher
Renegade Game Studios, GoKids 玩樂小子, Hobby Japan, Lifestyle Boardgames Ltd, REXhry
Year Published
2016
# of Players
2 - 4
User Suggested # of Players
Best with 4 players
Recommended with 2, 3, 4 players
(35 voters)
Playing Time
30
Mfg Suggested Ages
8 and up
User Suggested Ages
8 and up
(6 voters)
Language Dependence
No necessary in-game text
(3 voters)
Category
Card Game
Mechanic
Area Majority / Influence, Hand Management, Layering, Set Collection
Expansion
Level Up Loot: One, Lotus: Loves Me Not Tokens, Santa's Renegades
Family
Admin: Better Description Needed!, Mechanism: Partially overlapping cards, Theme: Flowers, Theme: Nature
Primary Name
Lotus
Alternate Names
Lotos, Лотос, ロータス, 莲花
Infos courtesy of boardgamegeek.com. More Infos.
Review: Lotus – beauty of flower petals
Final word
Lotus is an elegant looking game. If this is enough for you to be lucky, then you will not be angry that it is basically a simple game of majority. Players are attaching their cards to get most of their symbols in blooming flowers. Cards have different values, but the situation is changed mainly by the wooden guardians, who count towards the final sum as well. The game is pleasantly under control in lower numbers, while in four it's all too random. But even the fact, that matches are very similar does not outweigh the fact, that Lotus looks beautiful and is very nice to play.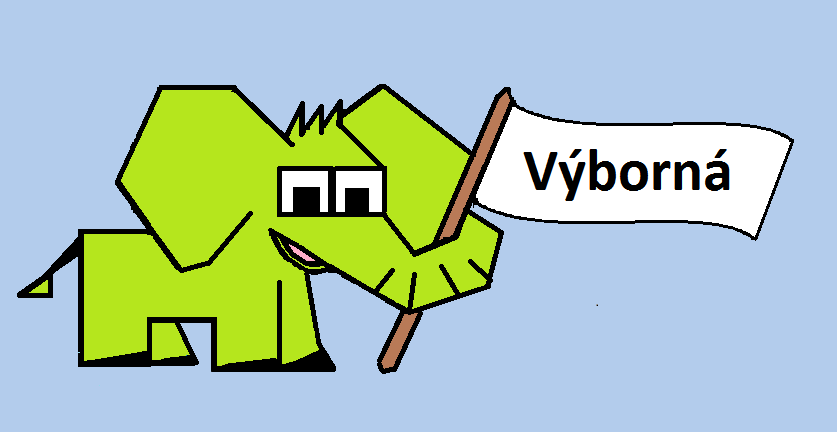 Pros
beautiful processing
more flowers to choose from
reward even in the form of action pads
guardian miniatures
fun in two or three
within thirty minutes
Cons
chaos in four
repetitive