Our town was always full of heroes. But only in recent weeks, streets really began to teem men with swords in their hands or women with a bow slung across their back. They are drawn to a single message. Discovery of a new tomb attracts adventurers from all around. Many fall in the survey, but we do not mind. Our city is flourishing once again. Every hero, who falls into darkness, leaves behind sacks full of gold. Under regulation of our protector, all this money goes into the city´s treasury. That is the main principle of Waterdeep.
Happily, heroes will be once again making their way into the dungeons and so will we, the players. Board game Lords of Waterdeep (review) allows us to do so. Specifically, its expansion subtitled Scoundrels of Skullport, that is still placed in the world of Dungeons & Dragons. It was created by authors of the original game, Rodney Thompson, Chris Dupuis and Peter Lee. Illustration involved a lot of authors, who have made possible game release in 2013 in stable of Wizards of the Coast company.
Scoundrels of Skullport box dimensions correspond to the original box and will find a way to place next to it. This time, packaging is indeed a bit lower, but it does not matter. There is enough space for all components inside and our list can not start with anything other, than rulebook. But before we do, all players will have to fight their way inside through dangerous Beholder guarding the lid.
Inside is enough space for plastic insert to conveniently store all components. Most need to be punched out from cardboard sheets. We specifically mean 24 new unique buildings, but also new hero caravans and material for the sixth player in gray. But there are also new figures for all players. Why? Because the rules also contain a longer variant of the game, where more workers will be used. In addition, there are wooden blue corruption tokens (25 pieces).
Major expansion for original Waterdeep hides in three game boards. One representing corruption scale for the city, while two remaining are showing new areas, that can be visited with your servants. It´s a new dungeon Undermountain and title home port called Skullport. Each site contains three new buildings. But the options do not end here, because for needs of variability, you will be also supplied with new challenges and intrigues. And also a new faction: Gray Hands (originally for the sixth player).
Surely you remember very well, that Lords of Waterdeep game revolves around servants. With their help, players can recruit heroes (of various professions), send them to fulfill quests and gain victory points. In addition, players can also build buildings, acquire control over them and then receive reward every time anyone uses it.
Scoundrels of Skullport further develops this whole concept subtly with help of two independent modules. Simpler one represents a new dungeon, that adds new challenges for the heroes, but also several buildings.
Each module has its own icon and components, because they are tied to specific new rules. In the case of extension called Undermountain is this apparent, because main theme of this module is reusing actions. Players will be adding hero cubes to buildings, which allow them to raise the value of using it. This option can be viewed also from a different perspective – as a chance to lure opponents from spot, you do not want them to choose.
This module otherwise results primarily in increasing variability of the basic game without any significant complications. But this module is a little more subtle and enriches the game otherwise. Specifically, we are talking about intrigue cards, whose playing now will be much more frequent. And we have also talk about new, truly epic adventures, that brings forty points and are true challenge for all heroes.
Higher demands othe player comes up, when you include Skullport expansion to struggle. That brings skull into the game. These represent amount of corruption, which serves as negative currency in the game. All participants are punished by getting it, when using ability of building, that is based on black magic.
Skulls can be taken from a common board, which contains a route, each spot containing three corruption stones. The more of them is in the game (together in all participants belongings), the more corrupted city becomes and the greater will also be affected their ownership at the end of the game. For each corruption counter, a player must deduct as many points as highest free space number on the corruption board.
Corrupting buildings have really tempting options and players will often calculate their contribution. In addition, there is also chance to get rid of skulls. But these positions are truly demanded in later stages of the game.
Scoundrels of Skullport work great as an expansion. However, two different modules have resulted in a slightly longer game. This is because there are more buildings to choose from. At the same time, game is also significantly mroe variable and corruption is increasing the difficulty. Game is now much more difficult to plan, because each skull can be really harming at the end of the game.
Both modules can be used not only individually, but also together and create truly epic experience. This is the way, how to get a true maximum out of the game. This shows real power of two smaller extensions, that are seemingly going in different directions, but works together perfectly.
And then of course, there is opportunity to play in six. Although the game will slow down a bit, you will be paying with your time for an even better impression. With tons of new cards of intrigue, everything is done in very close contact and match is thrilling until the last moment.You never know, what would others use to harm you and what may happen in an unexpected development with corruption, you have taken too much in the beginning.
Game time is obviously higher and far exceeds original sixty minutes. In the epic variant, you can also easily get over two hours, which may already seem like too much. But this depends on the players themselves, because while someone sees this as intolerable for "ordinary" euro, others welcome it as enough room for tactics.
Unfortunately, new space on the board has also still deficiency, that must definitely be mentioned. Three buildings mean, that suddenly there is less competition for each position. And even intrigue cards are not enough to make up for it. It is a shame, because this is the main attraction of most worker-placement.
Scoundrels of Skullport has a great effect on the already beautifully functional game. Lords of Waterdeep due to this expansion becomes even better. It offers a host of new entertainment, but especially with two modules involved in the game, game is an absolute bang and experience, that we always happily play again. Lords of Waterdeep in combination with Scoundrels of Skullport, despite its minor flaws, is one of the best worker-placement out there.
Designer
Chris Dupuis, Peter Lee, Rodney Thompson
Artist
Scott Altmann, Alex Aparin, Ralph Beisner, Zoltan Boros, Noah Bradley, Kai Carpenter, Milivoj Ceran, Stephen Crowe, Crut, Vincent Dutrait, Wayne England, Jason Engle, Gonzalo Flores, Tony Foti, Pavel Guzenko, Ralph Horsley, Tyler Jacobson, Goran Josic, Jason Juta, Mathias Kollros, Jorge Lacera, Howard Lyon, Christine MacTernan, Sławomir Maniak, Christopher Moeller, Scott Murphy, Jim Nelson, Adam Paquette, Dave Rapoza, Richard Sardinha, Dan Scott, Chris Seaman, Craig J. Spearing, John Stanko, Sarah Stone, Matias Tapia, Peter Tikos, Brian Valenzuela, Eva Widermann, Mark Winters, Ben Wootten, Kieran Yanner
Publisher
Wizards of the Coast
Year Published
2013
# of Players
2 - 6
User Suggested # of Players
Best with 6 players
Recommended with 2, 3, 4, 5, 6 players
(121 voters)
Playing Time
60
Mfg Suggested Ages
12 and up
User Suggested Ages
12 and up
(25 voters)
Language Dependence
Moderate in-game text - needs crib sheet or paste ups
(21 voters)
Category
City Building, Expansion for Base-game, Fantasy
Mechanic
Commodity Speculation, Open Drafting, Set Collection, Worker Placement
Expansion
Lords of Waterdeep
Family
Game: Lords of Waterdeep, Setting: Dungeons & Dragons
Primary Name
Lords of Waterdeep: Scoundrels of Skullport
Infos courtesy of boardgamegeek.com. More Infos.
Review: Lords of Waterdeep Scoundrels of Skullport
Final word
Lords of Waterdeep ranked pretty high in our rankings even without this expansion. And now it becomes even better! There are two different modules, that push the game a little higher in intensity. Not only numerous paths to victory, but truly heroic experience full of adventure and dirty tricks at your every step. Thanks to new well functioning corruption mechanic, players can also lose points. In addition, new buildings and cards ensure, that this game remains fresh. Scoundrels of Skullport make you sit down to Lords of Waterdeep with gusto every time and take a proper epic battle for dinner.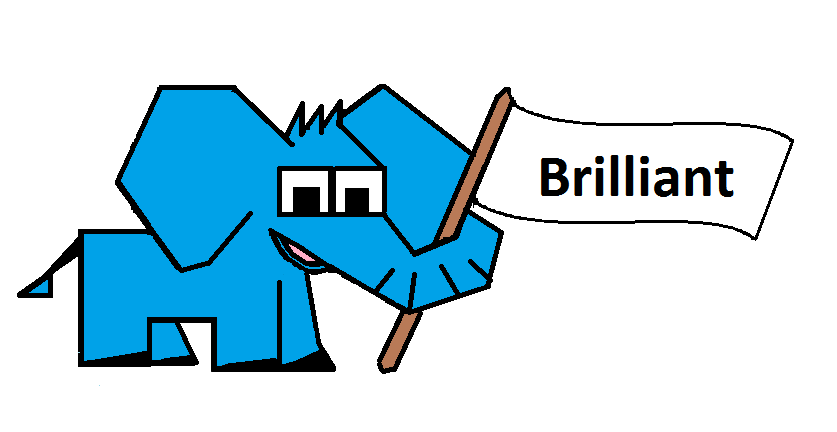 Pros
two distinct modules
enough interesting new ideas
great corruption, deducts points
more options for tactics
six players
epic game experience
luxury processing
increased conflict between players
Cons
too much space for workers
game time