I know, that I won't be closed here forever. My roommate thinks, he's a mole. He is afraid of the light and still wants to poke some dirt. Watchmen let us go out of our cell every day for an hour and in that time, he shovels dirt in a pile and when he's done, he starts to make another. And guards have to clean up after him. Unlike him, I do not have any requests. I'm just watching. I want to know, how things work in here. My name is Andrew and I invite you to my modest stone cell.
Its hard to say, what it looks like in Looney Labs office. Their name suggests, that they could be wandering there all dressed up in straitjackets. It will then clarify their crazy ideas for games, which were confirmed last time by Choose One (review).
And it seems, that Loonacy, already based on its name, will follow in footsteps of past games. If you are watching board game scene a little, then you probably know, that Looney Labs is a family business. This new game is therefore created again by Andrew Looney and it was published just a few weeks ago, in the spring of 2014. Prior to its release, one copy arrived into our hands and we took advantage of this unique opportunity to test it.
A small orange box does not deny card focus and its lid contains almost all the images, that you will find inside. Those cards are separated in two piles and there is exactly one hundred of them altogether. They are closed inside only with folded rules, that seamlessly fit on one A4 page.
All cards have the same back side and because of that, our eyes instantly focus on the front. Each card always has two halves separated by a wavy line. On each of these halves, you will find one image. In two main corners (upper left and lower right) are these two pictures repeated as thumbnails, so you always have a clear overview of the card's identity, even if hold more of them in your hand.
You simply shuffle this one hundred cards and each participant gets away with exactly seven cards in his hand. Now it is only necessary, that players have a clear view of number of participants in the game and accordingly prepare one to four common stacks in the middle of the table. Each of them has base in one card turned with picture side up. These pairs of images represent the initial assignment, where all players will be able to build their crazy combinations.
In Loonacy, everybody plays at the same time. But even before first stage of the game starts, it is apropriate, that all players take a good look at all of their cards and pictures on table. They should plan their actions now and find, where can their card be played. It is sufficient to make one of the pictures match with a picture on one of the stacks. Such cards can a player immediately put on the appropriate pile and make more room in his hand.
By placing new cards on the table, players create new opportunities not only for themselves, but also for their opponents. From time to time, they get into a situation, when no one can play a suitable card anymore. At that moment, everyone draws one card without looking at it and at the same time reveal it. They can then immediately play it and hope, that it creates a new chain of events. Game continues until someone gets rid of all the cards in his hand. He is declared winner of the game.
Loonacy is chaotic and fun quick card game. Its very easy to get absorbed into it and find, that you have spent an hour with an effort to finally get a victory for yourself. A large number of cards ensures, that situations never repeat themselves. And even when they do sometimes in the future, you won't even remember it. Most important however is to shuffle cards well before each match. Everything else is going to happen in a hurry and without the possibility of deeper thinking.
Fortunately, hectic playing provides a pause, whenever there is nothing to play. This is a moment, when you get chance to organize cards in your hand and think about few next steps. But it will all change as soon as you draw new card. But someone should do a countdown, before players may look at their new cards.
The game is surprisingly fun in two and even with maximum of five players (of course this also applies to numbers in between). Loonacy goes from a great idea to excellent fulfilment. Different counts vary with larger number of piles and while two have four, five players have just one common discard place. This implies the need to react faster, than the two. Whilte four stacks provide some freedom, they also ensure, that moments, when players have nothing to play do not occur too often.
But now we must warn all players, who do not like Fluxx (review). This game is definitely not for you, because sense of control gets a little lost, when playing this game. Card are almost playing you and believe us or not, it's fun. Game goes beautifully, something is always happening and feelings of successful combo consisting of multiple cards is simply priceless.
As with all reaction games, some players will have an advantage. Playing card on a small number of common stacks represents great risk of harm. When multiple players try to get their card to the same target as fast as they can, you have great chance for card damage. Its better to coat them. Fortunately for this game, knowing what you draw is not that important.
The biggest discussion always revolves around, who will take which card in order from drawing deck. Ideal is to establish an order, that depends on the player, who played the last card. If you do not have clear rules for this part (which the official manual does not address), you may experience minor skirmishes and complaints about fairness. Often one such new card stands between victory and defeat and it's about who gets it.
Fortunately, while for one can the picture mean victory, another sees it as unwanted obstacle. Because each player has a completely different pictures in hand and he must plan sequentially. Interesting situations are arising during the game from this. Game benefits from great atmosphere, which is of course also based on its speed. Still, we can not specify actual game time, while some games can end in five minutes, others may take a quarter of an hour. But even after this long period of time, you won't get tired of playing it.
Loonacy hits the mark for us. That's how should a game, that contains simultaneous playing of cards from all players, look like. Speed is here by far the most important thing. You must also be able to work with the cards you have and combine them into combos, that bring you closer to victory. We can therefore recommend Loonacy to all, who like to play cards chaotically, trying to be quicker, than others.
Designer
Andrew Looney
Publisher
Looney Labs, Hobby World
Year Published
2014
# of Players
2 - 5
User Suggested # of Players
Best with 5+ players
Recommended with 2, 3, 4, 5 players
(8 voters)
Playing Time
10
Mfg Suggested Ages
8 and up
User Suggested Ages
4 and up
(3 voters)
Language Dependence
No necessary in-game text
(3 voters)
Category
Card Game, Real-time
Mechanic
Pattern Recognition, Real-Time
Expansion
Fruitcake Fun Pack, Loonacy: Exclusive ThinkGeek Expansion, Loonacy: Fruitcake Fun Pack Expansion, Loonacy: Game Trade Magazine Expansion, Loonacy: International Tabletop Day Expansion
Family
Card Games: Shedding / Stops
Primary Name
Loonacy
Infos courtesy of boardgamegeek.com. More Infos.
Review: Loonacy – crazy pictures
Final word
Loonacy is so crazy, that we really enjoy it. You can take it with you anywhere and it needs just a little bit of space. And then you can combine images. Absolutely easy rules of searching identical images is yet challenging enough, that all players had to be constantly on their toes. Everything works great in a different number of players and fundamentally depend not only on the speed, but also on ability to plan effectively. Loonacy offers chaotic fun, which, while not quite for everyone, is perfect match for someone, who likes a game full of lightning quick responses.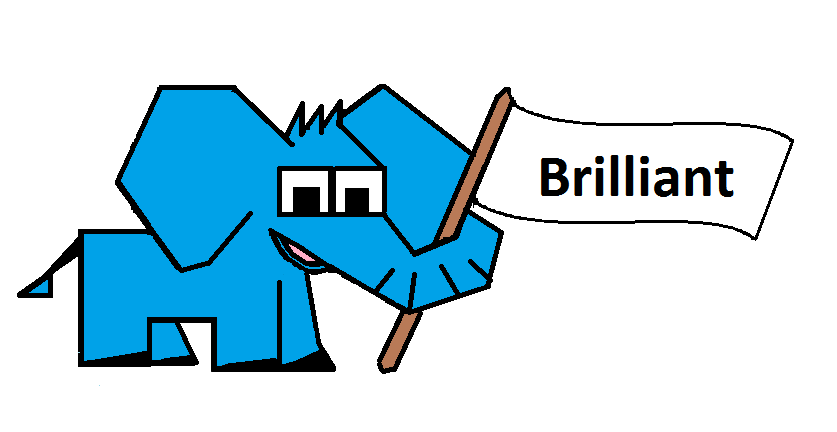 Pros
plenty of different images
nice illustrations
fast game time
thrilling
reflexes are far from everything
balanced for different numbers of players
small pictures in corners for easy reference
Cons
unbalanced game time