Everyone leaves for relaxation away from his house. They flee to the vision of comfortable accommodation, nice hosts and rest. But where should I escape? I run leisure facilities and I would hate being some place similar. For five years I had no vacation and it certainly will not change. The main season is approaching. We put thoughts to rest and focus on preparation. This year, we finally get a new hotel building finished. It will welcome more demanding guests. Welcome to our hotel!
Letnisko or Summer Resort is name of a board game from Polish company Leonardo Games (Gry Leonardo). Its author is Karol Madaj, illustrations were prepared by Urszula Michalska and on everything cooperated also publishing house Swidermajer. The game is set in the thirties of the last century, in a recreation center near Warsaw, where accommodation for wealthy guests starts to grow near the railway line.
And you work there, as is indicated by a lovely gazebo with a seated couple in a quiet afternoon. Sleek young servant carefully oversees, that everything si fine. This scene will encourage to set off on a journey into the heart of the box. In it you will find mainly rules of the game printed in four languages. In a small sheet hides several round tokens identifying owner of the recreation area and his wife.
The most important elements are cards coming in two dimensions. The larger ones (110 pieces) are wearing not only drawing of locomotives, cars and carriages, but also forest land, cottages, villas and guest houses. You can build all these buildings on your land and bring guests to them via available transportation. On the other hand, there is weather found on opposite side of locomotive card, that will affect attendance.
Now small cards are in the queue (there is also 110 of them) and consists of students, who pay the least, then wealthier people and wealthy celebrities. Revenues for individual guests can be found on the back of cards, which substitute bills. During the game, some cards can be used in two ways, while other turn into money, while paying for the stay.
At the beginning of the game, each competitor gets 200 zloty (money) and two cards of forest land. One of them must be now occupied with their first property – cottage, which will soon accommodate its first visitors. In the middle of the table, players then create a number of wagons (length is determined by number of opponents), that surrounds all the other decks of cards. You must not shuffle them, because they always contain only one type. This does not apply to locomotive cards, that must be properly mixed. Before the competition for customers begins, all players must choose their characters: two tokens of a married couple in one color.
Before the players get to their turns, a card with weather should be revealed at the beginning of each round. It affects, how many tourists actually will come in the train. While in the first round, this number is completely random, in other turns you can always see weather forecast ahead – although you do not know the exact weather, you know, whether there will be clouds, rain or sunshine.
Each weather has two versions and you are not able to distinguish them until them moment, when you turn the locomotive card on start of your turn. Students can come even in bad weather, but only partly sunny attracts convalescents and celebrities arrive only for clear sunny weather. Number of visitors is always decided by number of buildings, players have together. One week no visitors will come because of the storm, but it does not matter much, because you can instead devote your work to build more accommodation sites in your resort.
Then players consecutively schedule their actions with help of two tokens. They have three options to select from, but can even use both tokens simultaneously on one spot, missing second stage of preparation. But they slightly improve position for the selected activity. Simplest option is to get finance from visit to driver, thus placing a bet on the locomotive.
You can send also one of owners to the station with car, to pick up specific visitor from one wagon. Or you can spend money and build one of the buildings on the menu (you gradually improve them or build a new cottage on the open forest land), as well as buy a car or refuel its tank. Automobile lets you invite customers to your recreational area from two adjacent wagons.
On the basis of the actions selected, players then build a building or invite new guests to their resort. Each building can accommodate a maximum of two visitors. If you have no place to put the incoming people, because your buildings are full, time has coming, when your older guests leave and pay for their stay. Simply turn the card of tourist to the other side and keep the card to used in future as money.
Game ends after twelfth round. Players can now turn all their real estate for victory points plus add a point for every 100 zloty, which they kept in their wallet. Owner of the complex, who scored the most points, is winner of the game.
Letnisko is a simple game, that works on the proven worker placement mechanism. This time you have fixed two characters available from the beginning to the end, so you can fully concentrate on their appropriate usage. Three activities are sufficient, because there are more wagons and also with buildings you always have a variety of options to choose from according to your tactics.
Distribution of customers in wagons is not random, but their number is determined by accommodation of all the players together. Instead type is decided by weather. This means that in most rounds, demand for accommodation exceeds supply, so some tourists will return home unhappy.
Letnisko does not present any new things, but only uses right ingredients to create a balanced and fun simple game. And it has thrived thanks to the simple and fast game time, which lasts slightly more than half an hour. In the multiplayer game it stretches a few minute more, but its still fun and exciting, mainly due to variable number of cars behind the locomotive. Entertainment is free in all number of players.
Last player could have a disadvantage, and this is why a porter enters the game. This allows last player to have three actions, which compensates for fewer options to choose from. With maximum of five players, token becomes too strong and should not be used at all, because fourth player has no such compensation.
Game has managed to keep all options compact and focused around your main goal. There is nothing other, than earnings for you. But often you have to give money to get some more. You should be buying land wisely, because you can never collect payment from all visitors. There is no empty location, after few turns of the game.
There is one less rounds, than is weather cards. That means you will never use all predictions, although each type is present twice among cards, so you do not have to worry about the undue influence of luck. Conversely weather makes the game very interesting and has an important influence on the planning. You have a very good feeling with the predictions, that you see on the locomotive card.
We really like the graphics of the game, that maintains a very high standard set by a detailed box picture. Everything fits nicely into the theme of thirties of twentieth century and promotes an atmosphere, which evokes by simple story with a historical background.
So what is our verdict? Letnisko (Summer Resort) took us on vacation, whether it was in the hotel, cabins or luxury apartment. And we would also give it a chance and take it with us on our holiday, although it is not extremely exceptional game. Everything works as it should and this should be enough. While there are no new exotic destination for your enjoyment, it remains faithful to the gameplay.
Infos courtesy of boardgamegeek.com. More Infos.
Review: Letnisko – the right place for your vacation
Final word
Letnisko (or Summer Resort) is a simple family fun, where you are taking care of a recreational facility. You can recondition your property, but you first need to accomodate some guests to receive funds. Each week a train arrives into a city and some of its wagons are carrying passengers. You will pick them up and offer them one of your suites. But for them to even arrive, there has to be a proper weather, otherwise you can also visit only poor students. And once you take new tenants into room, the previous ones check out, leaving money behind. As a matter of fact, they become the money simply by turning the card around. Game works as a worker-placement with two hotel owners, which are taking care of everything, including modernization or filling up the gas. Game is set up in thirties of the last century, to which also corresponds really great illustrations. Its a really simple game, which is quite balanced until the end with exception of a doorman role, who tends to become more powerful with more players. All rivals will enjoy most of all weather forecast, which will decide about visit rate. Letnisko is about long-term planning, which ends soon, because this is no lenghty game.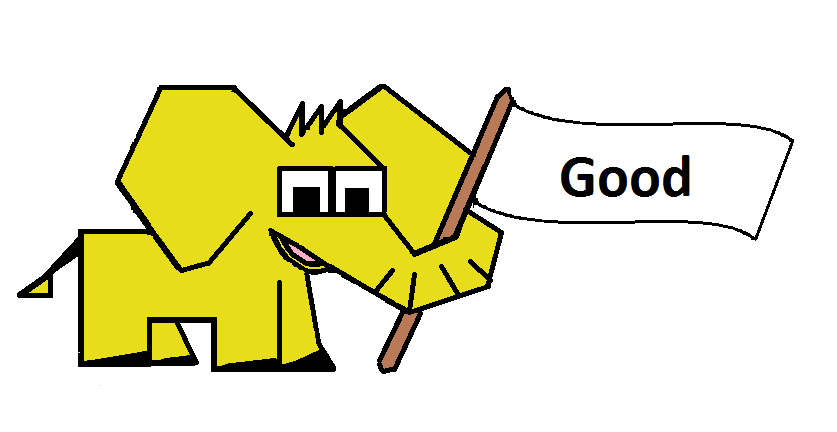 Pros
weather forecast
simple worker-placement
nice graphics
family fun
transforming visitors into money
Cons
doorman token is too strong in larger player number