Every visitor might get the impression, that Dragonholt is just an ordinary quiet village. But there is a lot of secrets under its peaceful face. Hidden and obvious. Horrible and terrifying. It tells a story, that you would rather not hear and yet.. maybe that is why you are listening..
To unveil even its last surprise will be task of players, if they embark on a quest into large world of Runebound in board game Legacy of Dragonholt. Its designer is Nikki Valens, who has prepared this narrative cooperative adventure under the wings of Fantasy Flight Games. This is the novelty of 2017, which is distributed by Esdevium Games on the European market.
This time, however, naming this box a board game is very frontier, because it's actually a book with decisions and a long narrative experience. Inside, almost no cards or tokens are waiting for the player, but especially thick booklets, even books in some cases. We have in mind a book, that deals with the exploration of the title village of Dragonholt. There are also smaller books dedicated to individual stories (six). However, to tell you about the box contents completely, there is also a small card deck and six tokens. At the end, however, it is the best – map of the city, that will be your home!
As with a true full-blooded RPG, here too players have to create a character first. They can choose from a number of classes and races that inhabit the world of this game. Many players will know them already, because its the world known as Runebound from other games. Then the player also chooses some talents for his hero together with verbal representations of their nature, that will set some paths in the future.
Whether the players chose a man, an elf or an original race of cat people, they will eventually have to name their character and write down all of her skills in the prepared A4 sheet. Here they will also record finances, experiences and items collected.
And then they are waiting for an opening adventure called "To New Roads", which will introduce players to basic concepts one by one. Whole game works around a simple premise – one of the participants reads a part of the text with decision waiting at the end. He chooses one option by himself and hands the book to the next one. He finds the paragraph numbered according to the answer chosen and reads the outcome together with follow up of the story. His paragraph stops with another decision. So the players are gradually getting on with the story one choice at a time. Some selections will have minor while other much greater impact on the future, so players will note the selected paths and their code.
Gradually, they continue in reading. In addition, concept of time also works in the game. Players make marks of its flow according to instructions and this can lead them to other places. In places of this world, everything looks different depending on the time of day. So players tend to visit some locations even more times.
The story itself is great. Thrilling and very well written. It's a lot of text so good English knowledge is a must. Still, it's true, that playing Legacy of Dragonholt is a bit more challenging for us non native speakers. Above all, if you play in two and decide to translate the text for each other. This unfortunately hurst the overall impression pretty much.
But if you read the original text, you will not only learn English and practice pronunciation, but above all you will get a smoother overall course. And this is important, because this box works really the best as cooperative entertainment. If you have someone with whom you could share the story, then we can recommend it in a couple. In one player, Dragonholt is still very good and recalls such a very advanced adventure book.
In order to share the decision fairly, an alternation system is in place. Although this is usually unnecessary, because in two, you are usually able to arrange a clear solution to the problem or choice. You will not argue much over choices made.
We do not want to tell you anything from the story or elements that you will encounter during the game. But it's good, that the characters are evolving. Ultimately, their features only affect the choices they make (if they have the skill), but it's a nice feeling, that the story is not just around you. You are its part and your hero is as well.
For the hours spent in the Runebound world, you can enjoy the characters as well as other inhabitants (NPCs). If you have an exploration tendency, then make sure you have many hours to spend in world of Legacy of Dragonholt. Even here, however, the game is quite linear despite the hub of text, and I can not imagine, I want to play it again in the coming months. But I will remember the adventure itself for a long time.
Still, its not all the gold that glitters. Not everyone likes this new concept. This is really more of a book with choices. I find it ideal to spend long evenings in the couple reading through lots of text, making choices from time to time, but we also got the opposite negative opinions. According to them, everything is not exciting enough and the story itself is very slow.
Processing is excellent. Although it's just a collection of textbooks, it has been able to deliver its own magic in the production of the game. It may be caused by the extras – as a letter, that tells you the intro, an unfolding map or a lightly illustrated cards. All of this adds to the atmosphere and creates a living world.
Legacy of Dragonholt is a game that completely passes control to players. It will become your home and you will be very happy to return to its story for several evenings. It offers a totally unique experience that is full of reading with admirable decision-making. However, players should not make decisions according to their own conscience. They should live in their character skin and make decision as they would. Only then will this game reveal the true magic – ability of Legacy of Dragonholt to swallow you in its magical and exciting story.
Designer
Nikki Valens, Daniel Clark (I), Tim Flanders, Annie VanderMeer Mitsoda, Greg Spyridis
Artist
Alex Aparin, Jacob Atienza, Jared Blando, Anna Christenson, Amanda Duarte, David Griffith, Jaime Martinez, Sandara Tang
Publisher
Fantasy Flight Games
Year Published
2017
# of Players
1 - 6
User Suggested # of Players
Best with 6 players
Recommended with 1, 2, 3 players
(113 voters)
Playing Time
999
Mfg Suggested Ages
14 and up
User Suggested Ages
10 and up
(23 voters)
Language Dependence
Extensive use of text - massive conversion needed to be playable
(8 voters)
Category
Adventure, Exploration, Fantasy
Mechanic
Cooperative Game, Narrative Choice / Paragraph, Role Playing, Solo / Solitaire Game, Storytelling
Family
Mechanism: Campaign Games, Players: Games with Solitaire Rules, Setting: The Realms of Terrinoth
Primary Name
Legacy of Dragonholt
Infos courtesy of boardgamegeek.com. More Infos.
Review: Legacy of Dragonholt – a bookish adventure
Final word
Legacy of Dragonholt is something completely unique. It is a story, you are truly a part of and you can make decisions, that affect its outcome! A unique mechanic of storytelling, character development and choices means, you will experience the adventure, that you will remember for a long time. Just get ready for a really good portion of reading, because that's 90 percent of its content. The game is not accidental and the whole story is very well written. Legacy of Dragonholt must be strongly recommended to all who like tension and stories.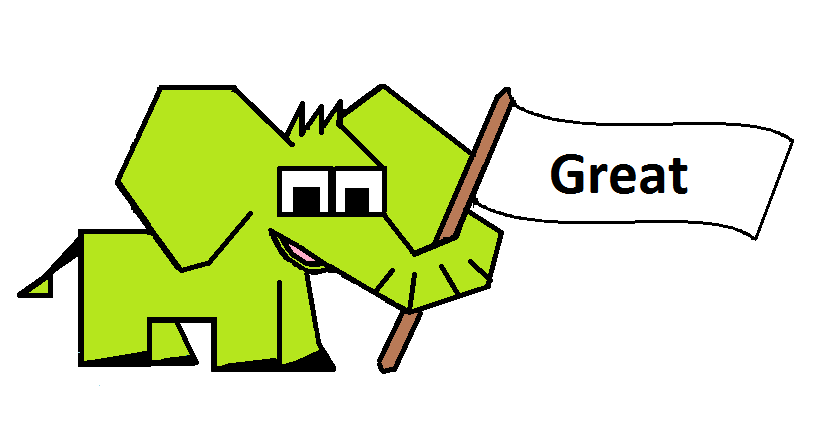 Pros
a beautifully crafted story
adventure in the best way
players have a choice
great in two (and even solo)
long play time (but the ability to pause at any time)
processing
system of time and story points
Cons
not quite a game
little action for someone