Time theft is crime agains the law, just as any effort to change the past or obtaining long-lost secret was before. We agents will have lots of new work added to our reservoir. We have produced new detectors and must now be more vigilant, because there is far more sites with interesting objects, than fixed moments in time.
Spacetime is waiting for you, player of Legacy: Gears of Time (review), we have already talked about earlier. Today, we got an expansion for this game called Forbidden Machines. It was published under control of a small company FloodGate Games in 2013, not only with interesting content, but also with illustrations by Steve Maggart.
But now let's get back to the content. It must be proportional to the size of the box and this packaging is quite small. Its narrow and oblongated shape reminds of some card game, but fortunately there is quite a lot of interesting elements pushed inside.
The main and most important are expectedly 79 cards and in addition, everything is overlapped by four more new character cards. These are again each unique in that they have their own target printed on the card. Among supplied tokens, players will find indications for failed technologies, capacity reduction and seven reward modifiers. The main one is a piece of cardboard extending timeline of the original game for one new step.
But now back to those cards, that remain in the graphic you already know from original game. In the line below the picture, you can find the name of the card and reward in victory points. In the box at the bottom, old friends are again waiting and show dependance on other technologies. They include small icons on the sides to enhance readability. Many cards have also some immediate ability newly printed at the bottom.
Legacy: Gears of Time players become time-travelers. They can always move in one direction along timeline and can jump any number of eras. There they make their interventions, adding new influence and strengthen existing technologies, so that gradually there are all there and follow up on each other. This requires wooden cubes place on those cards. Control of such technologies is really important (cubes tell you about amount of control), which will bring victory points at the end of the game and grant players their fame.
Expansion Forbidden Machines enriches basic game in several ways. The most important and most prominent for players are new cards. There is nearly eighty of new ones, which is very good news for experienced players of Legacy.
But the players will actually not add them to the original package, which would significantly extend the game and make it harder to get to make good connection between cards. Instead, original package is replaced with this one, so the game will actually be brand new! And this makes for quite a surprise. This option should be praised, because it makes you feel like playing a little brother of Gears of Time with the same mechanisms and not same game with a simple extension. Good for you.
We have already mentioned, that cards contain new skills, also with a symbol of lightning, that are activated during players visit to that time. They allow to influence other players or get more points. This is a new layer in the tactics of players, that can be used successfully. Other cards are activated immediately after playing and add another dose of surprise. Unfortunately, first game is also hampered, because players must constantly read text on the cards in their current era, when deciding, whether they want to use them or not.
At the same time, this next level affects performance of the game in terms of players. Therefore, it is definitely better to start with a basic version and slowly work your way to advanced cards from this box. And also because the game is more about interaction and players have no rest in trying to stick to their tactics.
Fortunately, surprise of the cards played by rivals this time ends with immediate effects. Author has decided to exclude Fate card from the deck this time, because a lot of players had reservations about them. Their playing often undermined otherwise strictly tactical and interesting atmosphere of the game. Actual cards are then linked back to the tree, which you must build from the ground up. New cards are much more tightly integrated and creates new, less repeatable experience with every game.
Some skills are really good, and because of the ability of most cards, game has a slightly different course, than we were used to. And yet Fate cards remained with us a little also in this box. They have been transformed into those activatable skills. But this time, they are out there for all to see and players must sacrifice something for their use.
Also tokens with a cross are brand new, which allow to clearly mark invalid inventions. Thanks to this, course of the game is much clearer and players have clear idea, where the history is not working as it should with first look.
Unfortunately, interconnection of new inventions is no longer applicable. Unlike the main game, these new items have no basis in real life. These are fantastic devices, you've never heard of. So you simply do not know the fact, that invention Flash Bender needs Antiquator without viewing the real card. This is the first moment, when expansion creates a smaller barrier, but fortunately with great tree improvements on new cards and their pictures on the sides, this issue will soon be erased from your memory.
Processing is excellent again. Graphics on the cards is unique and continues with all the tiny chips. The best news is, that the expansion pack fits easily into the original big box, so you do not have to look for her new place or throw it away.
Forbidden Machines are perfectly balanced and bring a new batch of cards, this time without any intervention of fate. New inventions simply work a bit better, than the original package and form a vital purchase for all those, who are in love with Legacy: Gears of Time as we are.
Infos courtesy of boardgamegeek.com. More Infos.
Review: Legacy Gears of Time – Forbidden Machines in the flow of time
Final word
Extending Legacy: Gears of Time, Forbidden Machine is a great news for all those, who like to travel in time. It offers a completely new experience and not just because they are no longer those unpleasant fate cards present in the deck. Main reason is, that ot completely replaces deck from basic box and transforms the familiar game to a totally new experience, where you will not encounter anything familiar. New activation of cards carries a slight slowdown in the first few games, but also an interesting new layer of decision-making. Inventions, although you will be struggling with their knowledge as they are not real, makes up for all this with their unique processing. Forbidden Machines feels like you're stepping into a new timeline. There is no other choice, than to enjoy it.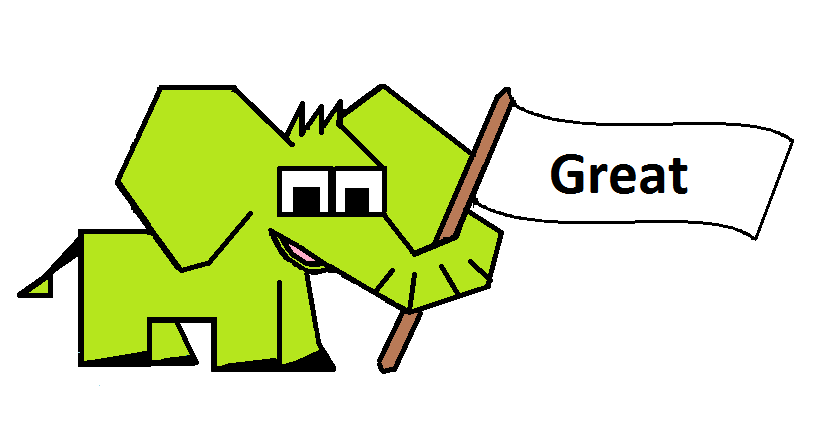 Pros
activated skill cards
completely replaces the original deck of cards
you actually get a completely new game
new tokens
better integrated tech tree
more emphasis on interaction
game just got better
Cons
inventions are not inspired by real machines
new skills on cards slow first few games