Base paint plays a very important role in each coat. And yet, without the other layers, it is not enough. Only together, they form the desired effect and the whole, which was the goal from the beginning. The more layers, the better the protection, but the more demanding the overall work with it.
And placing one color on top of the other is just what new Layers board game is all about, created by two designers Yohan Goh and Dave Choi. Happy Baobab and Ludicorn companies released it along with Agsty's and Jang Sun Park's graphics. The game is wearing a 2018 stamp, but it arrived only in 2019 to Europe on the wings of the Esdevium Games distributor.
Box is quite small and its illustration show, how we might look, when we will be playing this new game. Inside, there are sets of large square cards covered with colored shapes and embossed with a series of holes. These are the cover layers, from which players each get their fair share – every player receives five such cards. To be ready for this, players will have to take one board with an order number. In the center of the table, players create a stock of six mission cards in ascending order by level. Then they prepare an offer of scoring tokens.
For every round, one of the mission cards will take on the lead role and players will therefore reveal it as their current assignment. Players place round point tokens in the center of the table – as many tokens as there are opponents in the game.
From moment, when the assignment is revealed, players can try to create the resulting formula from their layers (their required amount is given by the mission level, ranging from three to five). To do this, they can use any combination, order and rotation of their layers, because there are different colors and layouts on each side. Once a player is finished, he also steals the most valuable token from the offer in the middle of the table. As soon as there is only one token remaining, the winner of the round starts counting down from ten to zero.
Then, the round is completed by checking correctness of pattern of each player. Whoever has everything exactly as it should be, can keep the points. But if a player has made a mistake, he must hand his token to the player, who finished behind him. Thus, players accumulate points within each round until the sixth round is played. At that point, the player with the most points becomes the winner.
Layers, as is clear from the description, is an action oriented game. However, imagination and spatial perception also plays a crucial role. It is really challenging to imagine individual layers on top of each other and quickly figure out how to place them in the right order to create such colorful combinations. In three layers, beginners will find their match and even advanced players will warm up, before they get to five part designs.
The game is just and purely about speed. Handling of cards is fast, because they are big and thick enough. There are five pieces available to the player, which is a reasonable number to make it easy to get your around those options. Each side contains different colors, so its not that difficult. They are sufficiently different from each other, the holes have unmistakable shapes. In doing so, however, their overlaps in tiny parts and that's what gives the game the right spice.
But the foundation of everything is a good eye. Right at the beginning of each turn, you have to analyze correctly the order, in which the pictures in the assignment are stacked on top of each other. It is also possible to quickly build the result, but to do this, you also need to know the layout of the pictures and be careful about the rotation of the cards. This is changing and is a source of frequent mistakes.
There are twenty goal cards from each type, so you don't have to worry about remembering their solutions. It's stock for ten absolutely different games and then you can start from scratch. On the other hand, you can do several matches at once, because the games last only for twenty minutes. Much depends on how long you need to control the builds. In addition, of course, everything also depends on the number of players, where the game is a bit faster with lower numbers. We are mainly talking about evaluation again, because the building itself is very similar, if you don't get two slow players in your group.
Based on our feelings, Its a pity, that the game does not give the participants the opportunity to measure the time objectively for the last player in the round. Of course, nothing prevents players from buying their own timekeeper, but the countdown described in the rules is little subjective and a small glasshour wouldn't hurt the price.
On the other hand, this game is so lightweight that it shouldn't even matter. And it is quite true, because Layers can mainly provide easy fun. But you must be equipped with handy fingers and above all you have to have a penchant for this genre of games. Skill races are definitely not for everyone, and this is true for Layers. Although the game differs from the others in the basic concept, gameplay and rivalry for the first place is the same as in similar games.
The game of average and inconspicuous shifts upwards its concept. Cards with holes, through which you see other layers and they put together the final picture. This is exactly, what needs to be welcomed in the world full of finding different images on cards (many games on that mechanic).
Layers is a very good and fun game, but it prefers skill over everything else. At the same time, it makes it easy to enjoy, when you have a little time on your hands. However, families with children can also be enchanted with lightweight rules and its quite a family spectacle. Although Layers is not a perfect game and goes carefully along the path of its genre, it is fun and it counts.
Designer
Dave Choi, Yohan Goh
Artist
Agsty Im, Jang Sun Park
Publisher
Happy Baobab, Broadway Toys LTD, Ludicorn
Year Published
2018
# of Players
1 - 4
User Suggested # of Players
Best with 4 players
Recommended with 2, 3 players
(2 voters)
Playing Time
30
Mfg Suggested Ages
7 and up
Language Dependence
No necessary in-game text
(1 voters)
Category
Puzzle, Real-time
Mechanic
Pattern Building, Pattern Recognition, Real-Time
Primary Name
Layers
Alternate Names
Dessus Dessous, 五彩圖層, 레이어스
Infos courtesy of boardgamegeek.com. More Infos.
Review: Layers – one color on top of the other
Final word
Layers is the game, that does not need deep thought from you, but instead smart gameplay. And not only will they captivate children and families, but also experienced players, who will appreciate the need for proper setup each round. Ultimately, however, fast fingers decide everything. In addition, the game looks very good, so we can't criticize it for its lack originality. In general, however, Layers is an imaginative game and we will certainly not betray you from buying it. If you like reaction and analysis games, then give Layers a chance.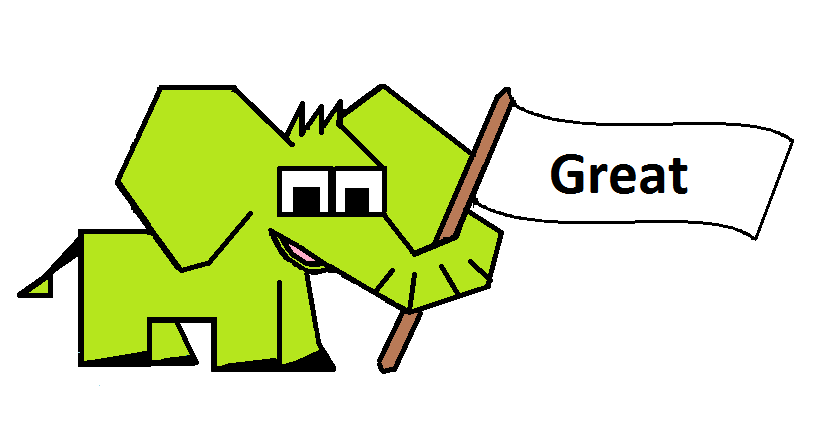 Pros
winner is not decided by any unnecessary luck
great cards with openings
guaranteed fast mechanism
enough cards to choose from
fast and dynamic game
Cons
lack of originality within the genre
longer evaluation in a higher number of players
subjective time measurement for last player