When you call someone Lakota in Czech, its nothing to be proud of. It marks a stingy person. But in an Indian language, this is different. Such Lakota is in wild west really a wise man, who deserves all the recognition you can give. Everyone would like to be one. It is a compliment, that you would like to hear also about yourself.
Name of an Indian tribe is based on this name. Well, at the very end of its history is Proux Philippe and his Lakota board game. It was published in 2012 under the auspices of the German company Kosmos. Earlier it was introduced to the French market under the name Tasso in a small print. But only now, with illustrations by Karl-Otto Homes, it finally gets to a wider audience.
Inside a small blue box with a portrait of the Indians lined with wooden sticks can be found surprisingly uniform content. A handbook of rules printed on one double-sided paper. This is really no complicated game and a look a little bit farther will tell you the same.Box hides a round cardboard board, a bag with three rubber stoppers and sixty wooden blocks. And that's it.
This game is about building bridges of sticks, which can be divided among players at the beginning of the game equally. The more opponents, the fewer pieces you get. In two its thirty, in four it comes down to fifteen for each player and one-sixth means only ten tiles for everyone. In these various numbers, Lakota can really play. You can start as soon as you put cardboard plate in the middle of the table. You also have to stick rubber discs to its bottom before the first game. Board will have better stability this way.
Players then have a simple task in their turn – to put a block of wood on the board. Selection of action can go always in two ways – creating a bridge between two sticks, which have not yet any other connection on them (no brick laying on them). Often it happens, that there is no such an appropriate place anywhere on the board. At that moment, builder shall lay his stick anywhere directly on the board.
Based on the action selected, there are also different results. In the event, that player managed to build a new bridge, his turn continues by playing next stick. But if he has put it directly on the game board, his turn ends immediately and a chance to further influence the game passes to other rivals in clockwise direction.
Battle continues until one player is able to play last bar of his supplies. At that time, playing area is usually dotted with a number of multilevel bridges. Player, who got rid of all sticks becomes the winner of the game immediately.
Lakota is a beautifully simple abstract game, that is not only about skill in laying wooden tiles. Much more depends success on good planning and ability to search for playing options, which are often hidden in various places on the board. On the contrary, by playing the tiles directly on the board in the first floor, you usually give your opponent a chance. Thus you are trying to avoid this for good reason.
For the course of the game is important only one major rule – no game piece may have more than one another tile placed on it. This makes the playing ground rich with new opportunities to play and you need to skillfully create your own chances.
Lakota excels especially, when you play it in a smaller number of opponents. Game in two is a balanced chess game, where everything depends on each error, but also on the ability to take risks. Sometimes you are laying sticks on the verge of falling and its only up to you, whether you are able to take such a risk.
Rules also honestly address situations, which may occus in skill based games very often. We're talking about fall of the rods due to errors of any of the rivals. In such a mistake, guilty player must take all the fallen sticks into his reserve and also gets one bar from the player on his right.
The fundamental problem lies in the balance of more opponents. When engaged in combat of for example six players, starting player has a significant advantage. He has asses of one laid stone over others. No one else has chance to react to his victory. At the same time is unjust also the fact, that from error benefits only one of opponents. This could be averted by all players giving him a piece.
Conversely, the biggest advantage is the fact, that all the fun is built around one single rule. There can hardly be more elegance and thrill to it. Its not easy to succeed and play cleverly to make it harder for your adversaries, so you have to really concentrate on the game.
Some limitations in playing pieces is not easy to follow (you have to watch carefully, so there is no other wooden stick placed on your target), others are quite logical. Maybe you will not be surprised, that moving pieces is prohibited. However, even playing a piece, so that it touches another stone at the same level is forbidden. All the yes and no choices for playing are beautifully illustrated in one example, where you immediately understand, how Lakota plays.
The fact, that game board is circular, often creates an interesting situations. Around the edges of the board, you must adapt much more, than on a square plan. We are sure it was a good choice also in view of the fact, that blocks can be played over the edge. It's one of the few things, that is allowed.
Processing is nice and it is good, that the publishers thought of the board. You can stick rubber feet to it, so its not going anywhere and will not move on you. No one can complain about its movement on the table, and everything depends on skilful and accurate fingers of all participants. Game can be bought only with German rules, but due to their simplicity, they really need no translation.
Lakota is a beautiful abstract game, that stands out especially, when you play it in a smaller number of opponents. You have to learn to count with far-reaching implications of each stone, as each floor is layered on other and adds new possibilities to play. Lakota is a certainty for all lovers of abstract games, but also choice for players, who like simple and clean game mechanics. This is perfect example of such design.
Infos courtesy of boardgamegeek.com. More Infos.
Review: Lakota – native name, that means clever
Final word
Lakota is an excellent logical game for two or more opponents, which are alternating in putting new tiles on game board. Most tactics is involved in a duel, because there is much better chance to influence your next turn and prepare a hidden move. Players can always put a bridge only on top of such girder, which has none other tiles on it. This provides a chance to play again in their turn. When they discover no such option, they have to place a building stone on the ground to prepare position for future turns. Position game is also important, because tiles can be played freely and they can be closer or further from each other. And gaps cant hen be too big to add new tiles. Therefore, you have to constantly keep looking for new options to play and stay sharp. This adaption to evershifting bridges is great. Unfortunately, with more players, there is feel of lack of control, because you can build only on top of your enemies creations. Lakota is really fun and good game, which is perfect with two and good with more rivals. It will entertain lovers of thinkful fun, but also those, who love to create crazy constructions..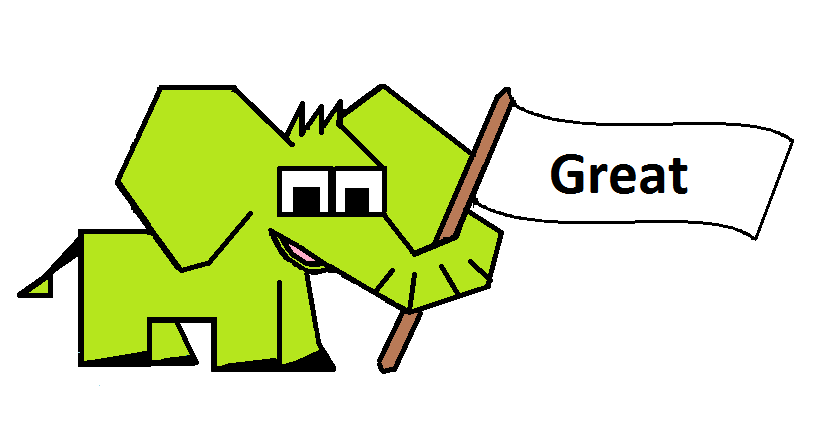 Pros
excellent with two
really nice rulebook
need to constantly adapt and look for new options
two variants to play a tile
quick match
Cons
not as much control with more players