Auctions usually have the reputation of resolving fairly any situation. Whoever is willing to give more, simply takes everything and there is no room for fraud. But that only happens sometimes. As far as Lady Richmond's estate is concerned, all the barriers go aside. In addition, if you are creature without any honor and gift of truth, you will be at home in this battle. Welcome to a little different auction.
And all this in the name of the deceased, who left her property to too many heirs. Lady Richmond will be a game that will be full of auctions, that's clear at the beginning. The game was prepared for us by Tim Rogasch and released with the blessing of HABA company. It was released as a novelty in the spring of 2017 covered in illustrations by Christian Effenberger.
Box is bigger than the standard card game. That's because under the lid showing a quarrel at the table (full of strange existences), there is a board in the shape of a round table (no knights) and a component for one cardboard chest. It has a circular opening at the top and players set it next to the board for now. On the other hand, they place a wooden auction piece at its center point and the same number of random items cards on seven spaces (picture side down; secret for now). Each player chooses one character, gets three tokens and ten coins to the beginning.
Start of each round is done by one of the players, that turns one item cards from the menu, showing its picture and identity. At that moment, however, it is all about speed, because turn goes to whoever reachers for the figure in the middle first. Winner of the quickness battle can make the first offer. However, if no one catches the figure, another card is shown in the order of the arrows (clockwise) and players will be bidding on all of them at the same time. Then, all other players have to answer – raise the bid or pass. So the price increases gradually until no one wants to spend more money.
The winner with the highest prize pays the price from his pocket to common chest. Then everything continues by adding cards and starting auctions. However, the auction can be interrupted by auction guide card, which can, for example, allow for card exchange or adding financial resources to the poorest player. All participants, however, also have the chance to set up others, use one of three one-time tokens, look on upcoming cards, switch them or steal coins from one rival. Everything goes on around the wheel until there is nothing to add to the board. At that point game ends and the players add up the value of their captured items. The player with the highest total value wins.
Lady Richmond, unfortunately, is not original in its mechanics at all. Its basis is actually a common auction, in which random cards of items play main part. These are hidden and players can compete for the position of the first bidder only after their revelation. This may be advantageous or not. But the whole game is mainly about handling coins.
Much more interesting feature are scam tokens. They finally give players some chance to influence the course and somehow affect not only their chances but also performance of others. But three events for the whole game is too few. On the contrary, the idea of randomness is supported by card of the auctioneer.
This is an interesting mix of fast reaction and bidding on cards. Often it happens that nobody is interested in some items. There is sometimes no wonder, that it happens. And so new cards are added to the offer until the end of the year. Actual bidding is only a matter of tactics and ability to evaluate the overall value. At times, however, it is possible to bid blindly as a special auction can be announced by owner of auctioning hammer.
Because auction is an absolutely essential element of the entire fun, the number of participants in the match is very important. The more they are, the better for the overall impression. In the minimal two, you do not need to give this game a try at all. But when tehre are more, it still remains simple, and if children can count, they can definitely try it and train their math. The whole card stock is usually consumed after thirty minutes, getting you to the end.
Unfortunately, the chest itself does not play a role, it only creates the overall impression for players to throw their coins in. Otherwise, processing is not bad and makes a solid impression.
Unfortunatelly Lady Richmont seems kind of pale and at most average. The game has a specially included reaction element, which actually lacks a more meaningful sense. Overall, the game is a little original at the best and it turns all around one element, which is not fun. Lady Richmond is not a game, that would make you very happy, which is sad thing to say.
Designer
Tim Rogasch
Artist
Christian Effenberger
Publisher
GoKids 玩樂小子, HABA
Year Published
2016
# of Players
2 - 5
User Suggested # of Players
Best with 5 players
Recommended with 4, 5 players
(5 voters)
Playing Time
0
Mfg Suggested Ages
8 and up
User Suggested Ages
8 and up
(4 voters)
Language Dependence
No necessary in-game text
(1 voters)
Category
Bluffing, Card Game, Humor, Negotiation, Real-time
Mechanic
Auction/Bidding, Push Your Luck, Variable Phase Order
Family
Series: Family Games (HABA)
Primary Name
Lady Richmond: Ein erzocktes Erbe
Alternate Names
Lady Richmond: Een vergokte erfenis, Lady Richmond: Fast fight for inheritance!, Lady Richmond: se fait plumer !, Lady Richmond: un'eredità all'asta, Lady Richmond: una herencia en subasta, 貴婦的遺產
Infos courtesy of boardgamegeek.com. More Infos.
Review: Lady Richmond – deliver your fortune
Final word
Unfortunately Lady Richmond is a game that did not surprise us. Players will always reveal one or more cards, selecting the starting opponent to make a financial bid. But players do the same thing all the time, which is especially true in a smaller number. In more opponents, it goes better off. The game is still very random and lacks originality. And just for this last important parameter, we are subtracting more points from Lady Richmond evaluation.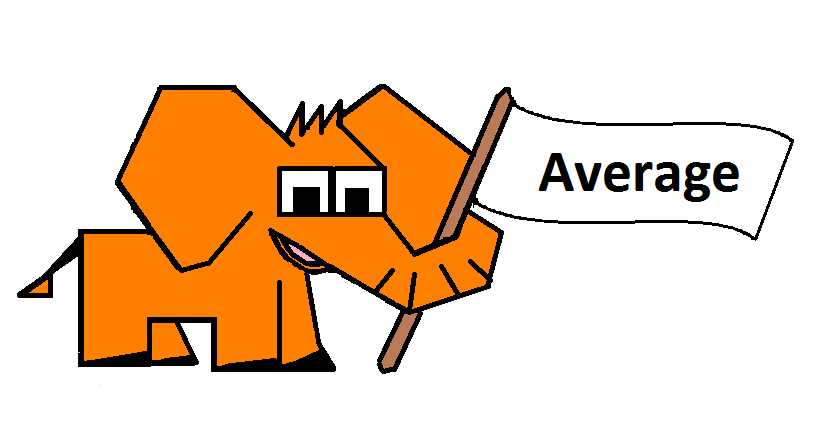 Pros
random bid for auctions (even multiple cards)
possibility to attack an opponent
chest on ducats
Cons
only three tokens of fraud
originality is missing
bad in two