Teamwork is very important, when it comes to construction of houses. It is not enough to do this job in one. Everyone, who is involved in this segment knows this basic policy. And even the best workers can make mistakes from time to time. And without communication or anyone else to tell them about the error, you can get a house without doors, stairs to the wall or a leaky floor. There is never enough practice sessions for this matter.
La Boca is a board game, that lets us experience something new. Its authors are Inka and Markus Brand, designers of Village. Their new creation comes from company Kosmos and peered out into the world in 2013. Its modest graphics was prepared by Franz Vohwinkel and we are reviewing German version.
Square boxin size clearly points out, that you will be building homes. From its square lid glow several colored building in crazy shapes. Each part of the building has a slightly different shade of walls and shutters and these combined together make a striking building.
You will know at first glance, that the box you will also become a game plan. Its interior is almost entirely covered with sheets of tokens, but also game board with holes for tokens and space for building, measuring four by four fields in the middle. Sections for point tokens are not the last openings in the board – there is a circle on one side and cranny on the other. Both have their important implications, which we will discuss later.
We should go back to tokens for a moment. These are represented by more round tokens with value (ranging from one to twenty) and square chips in the colors of the players. They are available in two sizes – larger identifies you as a player, while the other are distributed evenly among all players, but you.
A deck with cards is next in line, containing a total of 128 tasks for players to build. Two can always fit on one card, which means a pile of 64 cards. They are double-sided and always include two views of one building at the top (one building is always on opposite sides of a card) and two views of a second building at the bottom. Cards can be split by tint into light and dark – some are more difficult and others easier.
To meet the challenges of the cards, you will also need wooden blocks in different colors and shapes. Each color of a block is unique and present only once. But it still is not all to talk about, because to measure your effort, you will also need a timer in the form of a digital stopwatch. These already contain a battery, which certainly deserves praise.
At the beginning of the game, each player chooses a color to play for. He takes all square tokens – one big and twice as much small as there is his teammates. Players together divide money into pockets in the game board, which is places inside the box, they put timekeeper into the prepared round opening in the board and put wooden blocks next to the box. Then they select difficulty by joint agreement and shuffle cards with corresponding tint.
Each round needs two players, who take the box and place it between themselves. They take the top card from the deck and height insert it into the crack, so that only part with selected difficulty is visible. At that moment, one of the opponents presses a button on the stopwatch and pair can commence building.
Their mission is to build a construction by mutual agreement and cooperation as quickly as possible. Its shape and color of each block can be seen on task card. But there is only one side of the building visible to each player, corresponding to side, from which they are looking. They see thus only part of what finished construction should look like and have no idea of their position within the depths of the building or on the other side. Players know only distribution of colors, when viewed from their side.
Both builders must report finish of their effort, before timer stops the stopwatch. Players must therefore be satisfied with their own performance and believe, that distribution of blocks corresponds to the given picture. Other players can now check their solution. If its handled properly, builders get money for his performance, corresponding to speed with which was the entire task completed. Rewards can be seen written on the board, ranging from ten points for lightning-fast solution to one point for a turtle slow. Players get tokens according to their execution.
In case they have made a mistake in the construction or completion of the task took them longer, than two minutes, they will not receive any points. No matter, whether they got some points or not, they must mutually exchange their small square colored tokens to indicate, that they worked together as a pair once. They have one more attempt to retake with each player, before the game starts drawing to a close.
After resetting the stopwatch, you can go into building with other players. Once all pairs have chance to work together for second time, the game ends. It's time to count all the accumulated coins. Player with the highest score is undoubtedly best builder and becomes winner of the game.
La Boca is well done architectural game, in which you can not rely entirely up to you. You must always be willing to work with others and communicate your way through the construction. Only this way, you can get to top ranking thanks to shortest construction times.
Scoring sections are divided into ten parts by five, ten or twenty seconds. For the best performance you need to stay under fifteen seconds. And with a little practice and skill, you can really do this and get a full count of ten points. Children, of course, will not be initially able to achieve such results, but they will noticeably improve with each game.
Emphasis is on communication and collaboration and it makes the game completely different experience, than you'll find in competing building games. It still remains fair for every player, because clever scoring will most certailny determine really best player in the end. Although one player really does not make a good team in this game. The communication is but at some high level, because it only provides means to an end. This is a quick exchange of words and do not expect some extra fun coming from it. But feeling, that you have completed the construction, although you only had half the information is worth it.
Game includes a total of eleven blocks. Four small squares, four larger blocks and then three bulky parts – one extra long and two curved in L. Each of them can be placed anywhere on the board and its up to you to determine the right position.
You will enjoy this fun best with older children (at least ten years), because of the time limit. With younger ones, you should have to discard stopwatch from the game, making the game lose its main fun time pressure element and completely invalidate scoring. For smaller children, there are definitely better building games, than La Boca – for example Make n Break.
We see no reason, why you could not train La Boca in two. Although there is no sense of rotation and distribution of tokens, but scoring still works. Only game is not so variable and lacks uncertainty, as when you change partners. But as players are added, waiting period between your action moments are extending. And sometimes you can be in action only for fifteen seconds and then wait a few minutes again.
Eventually the entire game takes just over half an hour, while you can easily lower it to twenty minutes in three players. The ideal ratio of time / entertainment, according to our experience is hidden in four players, when the game lasts longer, but also brings more tension.
The box is completed in very interesting way. Unfortunately, tokens are not ready to carry in their racks. They have nothing to cover them completely, and if you close the box after finishing the game, you will have to re-sort all the money again next time. Instead, it is better to put them in bags. This solution of fixed positions for stopwatch and especially insertion spot for card is great. Players have both a clear view of their part of the assignment and everything works without any disturbing elements.
In discussions about the game, we read about great variation in four players competition. But you would need two copies of the game to play it. Players put together two teams, that would solve same tasks at the same time and team with the highest score would win. Although we could not test this idea, because we only have one copy, but we believe that such change will bring team spirit into the match and with it also new level of entertainment.
La Boca always puts two players in front of a daunting task. To complete a design out of available pieces, when they have only part of information needed. You really have to try each round, because the points are split fairly with your partner. Only the wait between rounds is not so much pleasing. However, if you're into building anything with small bricks, La Boca is a fun team game.
Designer
Inka Brand, Markus Brand
Artist
Franz Vohwinkel
Publisher
KOSMOS, Asterion Press, Competo / Marektoy, CreativaMente, Filosofia Éditions, Korea Boardgames Co., Ltd., Z-Man Games
Year Published
2013
# of Players
3 - 6
User Suggested # of Players
Best with 6 players
Recommended with 3, 4, 5, 6 players
(34 voters)
Playing Time
40
Mfg Suggested Ages
8 and up
User Suggested Ages
6 and up
(11 voters)
Language Dependence
No necessary in-game text
(10 voters)
Category
Abstract Strategy, Electronic
Mechanic
Pattern Building, Real-Time, Square Grid
Family
Cities: Buenos Aires (Argentina), Components: 3-Dimensional (3D), Components: 4 x 4 Grids, Country: Argentina
Primary Name
La Boca
Alternate Names
라 보카
Infos courtesy of boardgamegeek.com. More Infos.
Review: La Boca – building from two points of view
Final word
La Boca is paradise for every builder. They can look forward to enormous freedom, but also will be bound, because they cannot rely only on themselves. Each constructor sees only half of the picture and without the second side, there is no way to finish the house correctly. Two players are involved in building at every moment of the game, while others are waiting, checking solution and measuring time. But rounds are not long (up to two minutes max), are filled with tension and communication, therefore its fun even to watch houses getting built. According to time achieved and correct completion, players are awarded points, which can lead them to victory. La Boca will intrigue experienced players and newbies alike. Everybody who likes to build something out of cubes must love it as we do. It brings a feeling of creating something important together, while putting you in front of ever new challenges.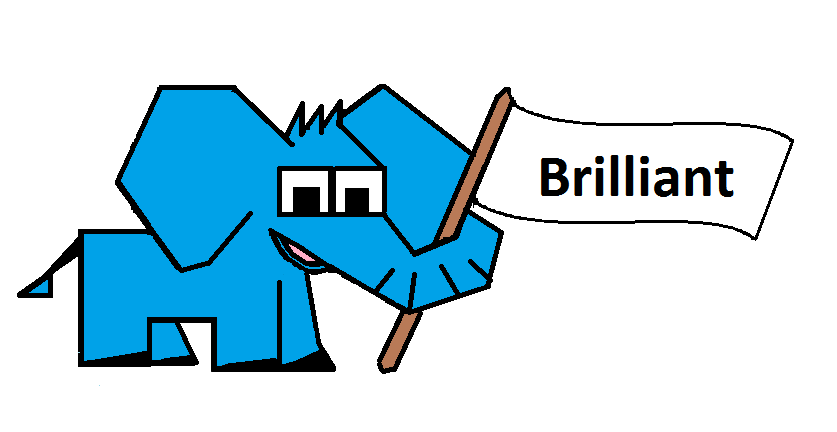 Pros
building in cooperaion with other player
players will exchange and play with each other
points are decided by time
large amount of goals in two difficulties
supports communication and imagination
will grab attention of non-players
Cons
longer wait for players, who are not building
imperfect box