If you were a general, who stopped getting new soldiers to his shrinking army, where would you turn for help? The villagers are no longer afraid of your weapons, threats and they refuse to fight. You can take them by force or make a trip, where death and blood are masters. There are a lot of creatures wandering around the cemetery, who have nothing better to do and would be certainly willing to fight.
As a source of new recruits, Ankama also chose precisely this environment: a cemetery. This is a new miniature extension (season) for Krosmaster Arena 2.0. These new additions were released in 2016 through a series of small boxes. They are blindly bought through booster packs and always contain one character and a card. The fourth season is called Krosmaster Collection: Outer Tombe (or Cemetery Park). So what changed from the third season we tested some time ago?
You can buy one or more small boxes in the store. Or a big box containing dozen of these expansions together. We will not hide anything, it's not cheap fun at all. But it brings a lot of new fun with it. Little disappointment comes in the moment of unpacking, because boxes are far from being well made. Their opening is often dull and figurines are this time only wrapped in bubble foil (it was a classic plastic insert the last time in Season 2).
But before the new figures put their hands or bones to work, we have to repeat, what we want them to do. There are two armies of four fighters raging against each other. There are many places on the map, where you can hide and surprise each other. Moving and performing actions costs action points, that each figurine has different amount for each turn. There are many different and unique special abilities. Each hero has his own. But players can also pick up kama points on the board and buy upgrades or call upon tiny friends to help them. Krosmasters are fighting, eliminating each other and game finishes after complete elimination of one side.
We have emphasized in the last paragraph that each piece is unique. This means that any new character in your collection will necessarily change the experience. The more heroes you have, the better your chances to build an ideal team. As soon as there is really lot of miniatures to choose from, then the setup can stretch too far (players – especially children – will deal with tough choice of getting the right ones). Therefore, it is not bad, when players draw from a random set. So the preparation of is a lot faster. They can even draft, if you like. All this can be done simply with cards.
Skills are really interesting. For example, the jagged Master Vampire can enslave the opponent's figurine. Not only can he take health to his advantage, but at the same time make him his servant, therefore forbidding him to attack his master. The target character is marked with a token.
An interesting figure is definitely Mopy King in a hood with a crown to fit his royal reputation. He has a lot of life points (13) and can exchange positions with other pieces on the board. And that applies not only to allies, but also to enemy figures! This has the potential to sharpen the development of each duel as it is a really surprising move. We also enjoyed his quote on a card that paraphrases the most famous phrase from Lord of the Rings.
Among our favorites and most wanted characters was also the Invisible Chafer. The seemingly unobtrusive character is really invisible. If there is no character in the adjacent space, he can not be hurt by any ranged attack. This makes him, in conjunction with a long range blow, a really good character to choose.
The ability of another characters you can find in your box are still really interesting. They can lay tombstones, which then explode and scare everyone around. Equipped with armor or vacuuming. The characters are once again expanding tactical possibilities on the plan, as we actually hoped.
Huge advantage of all Krosmaster games is processing. And this is true for this novelty, where the figures are once again magnificent and detailed. It is a pleasure to look at them. Only those boxes that we have already talked about spoiled the overall impression. At the very least, these small boxes should probably be the best way to store Krosmasters miniatures and these new ones do not make it easy.
Krosmaster Arena: Season 4 brings only new characters. No new rules, just the joy of new heroes. This does not bring any longer game time or other numbers of players. Simply increased variability. But this is a game that depends on heroes making a team! Season 4 offers fewer pieces to choose from and collect than we were used to in the past, but they are great and game is getting better, if you have them.
Designer
Matthieu Berthier
Artist
Édouard Guiton
Publisher
Ankama, CMON Global Limited, Fabrika Igr, Galápagos Jogos, Last Level, One Moment Games, Pegasus Spiele
Year Published
2016
# of Players
2 - 4
User Suggested # of Players
Best with 4 players
Recommended with players
(3 voters)
Playing Time
60
Mfg Suggested Ages
8 and up
User Suggested Ages
8 and up
(2 voters)
Language Dependence
Moderate in-game text - needs crib sheet or paste ups
(1 voters)
Category
Collectible Components, Fantasy, Fighting, Miniatures
Mechanic
Action Points, Dice Rolling, Grid Movement, Open Drafting, Variable Player Powers
Expansion
Krosmaster: Arena – Arpagone Old Promo, Krosmaster: Arena – Emperor Jellix Promo, Krosmaster: Arena – Gloomy Grove Classic Pack 1, Krosmaster: Arena – Gloomy Grove Classic Pack 2, Krosmaster: Arena – Gloomy Grove Elite Pack 1, Krosmaster: Arena – Gloomy Grove Elite Pack 2, Krosmaster: Arena – Maskemane: Classic Promo, Krosmaster: Arena – Maskemane: Coward Promo, Krosmaster: Arena – Missiz Burnzz Promo, Krosmaster: Arena – Season 4: Cemetery Park, Krosmaster: Arena – Wakfu OVA Pack, Krosmaster: Brotherhood of the Forgotten, Krosmaster: Wild Realms
Family
Game: Krosmaster, Theme: Chibis
Primary Name
Krosmaster Arena 2.0
Alternate Names
Кросмастер Арена 2.0, 克洛茲大師競技場
Infos courtesy of boardgamegeek.com. More Infos.
Review: Krosmaster Arena – Season 4 – welcome to the cemetery
Final word
Krosmaster Arena: Season 4 offers new additions to a long series of characters. And again, he has something to offer. Box comes not only because of the really beautiful miniatures but also new abilities that make sense with regard to the theme. Plus, it's fun and interesting to really want them in your team. So if you do not mind spending more money on expanding the Krosmaster Arena game, then. Season 4 is definitely not a bad choice.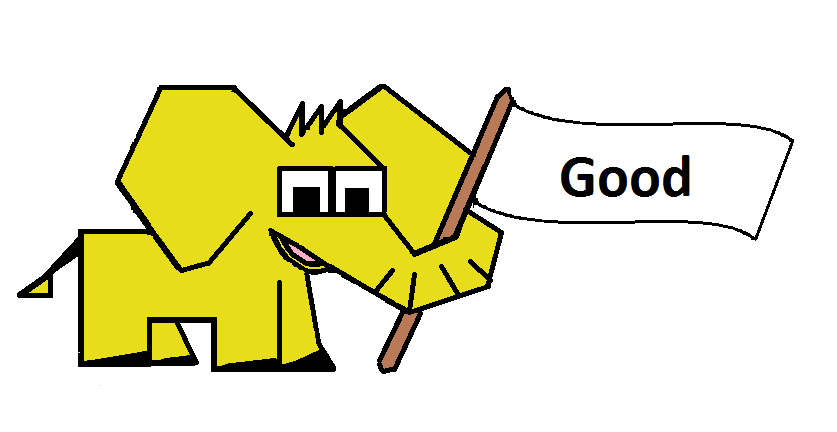 Pros
beautiful mianitrues
interesting skills
significantly increases variability
Cons
financial difficulty
no new rules