When the world needs a hero, people simply need to call for one. But when such heroes are disappearing one by one, because someone kidnaps them, its then hard to find someone, who stands up for ordinary people. And so the only thing left is to slip unnoticed into the combat arena and defeat demons in their home environment. Yes, that's what we'll do, precious!
Now this is the only real solution, when enemy is trying to steal mysterious dragon egg with unprecedented strength from your world. We can join this fight in second version of the popular game Krosmaster Arena, which can be identified by numerals 2.0 behind its name. This is a completely new stand-alone game, which came into our world under auspices of Ankama and Cool Mini or Not. Its designer is Matthieu Berthier and graphics was done by Alexandre Pope. Distribution is done by Esdevium Games.
Game hides in properly high box and on the lid, we find a report of all the main characters headed to the players. Space in top floor of the box is filled by a folding game board, which is two-sided and covered in squares of battle positions. Players put this board on the table and equip it with tiny tokens of magical kama energy. Some positions also require players to put pieces of scenery on them. But these have to be assembled first from cardboard parts. Besides the board are placed piles of demonic rewards, small dice and tokens (injuries and improvements).
Each participant creates his team of heroes. He has a total of twelve points to spend and this number should be the maximum sum of levels of his selected character (these values range from two to four in the base game). Character comes not only as a beautiful figure, but also with a card describing his abilities. They are arranged in a timeline from left to right, which simultaneously creates order of activation. Simultaneously, both rivals choose their starting positions for each hero.
At the beginning of each turn, a player rolls dice on tension. Result can be re-rolled once, but while player has two dice for his first attempt, he can roll only one, if not satisfied with first attempt. Results of first trial must be completely ignored. This dice can bring inspiration, which can stimulate one of the characters and add some special abilities (such as critical hits). Instead, dice can also be sold for precious stones.
After that, players activate one character after another (depending on the order specified at the beginning) and using its movement points to shift on the board. Any time can this movement be interrupted to attack opponent heroes with dice. Such attacks need action points (also printed in specific amount on hero card) which can be spent also for interaction with environment (collecting precious kama, buying demonic reward, acquisition winning points called GG, but also casting spells). These are usually part of hero starting abilities and are printed on his card.
Player characters move, hide behind obstacles, shoot at each other, but deal damage through a fistfight. Heroes collect funds, which can then strengthen them. It all goes on in rounds as players alternate in activating all of their heroes. Game ends, when someone has lost all his characters.
Krosmaster Arena 2.0 for first, second and third glance looks very much like the first version. And this feeling is really close to telling the truth, because this 2.0 number is much exaggerated. Actually, it's a standard edition with new tuned rules. This is the first moment, where you notice the tiny differences. Text is much easier on players, but still contains a series of progressive and well done tutorials. Thanks to this, Krosmaster Arena 2.0 can be easily learned even by beginners.
Gameplay is the same, so what is actually different about this new box? First and foremost, there are new miniatures, including their specific skills. All those, who collect Krosmaster heroes, will not be able to resist their collecting temptation. But what else? Eight characters are great addition, but where is the added value?
Main one is hidden in pile of demonic reward tiles. Players can acquire these tiles for their heroes and improve their skills like this. Well, all these tiles are brand new, better balanced and more interesting. It brings new equipment, but also one-off bonuses or temporary plates. Players will get new forms of attack or possibility of obtaining a temporary boost in some statistics.
But the biggest entertainment comes with equipment. Figures get a dragon, cat or goldfish for their kama. During match, players are rewarded for inflicted KO on an enemy hero. This occurs, when the amount of damage equals or exceeds number of their lives.
Game remains excellent, although still slightly longer. But it is a pure team death-match, that will find a lot of fans. Game is full of tactical maneuvering, fighting at a distance and enough options, that players can use. Fortunately, its all still relatively fast, so you will only need to spend one hour battling to know the winner. Participation is open only to an even number of players and game is excellent in both two and four, when players divide figures to control.
If we should find something to criticize about Krosmaster Arena 2.0 in terms of processing, it will probably still be very tiny tokens of kama precious stones. Handling them is just not as smooth as it could be, if they were double the size. Otherwise, however, it has all the appearance of precision, including new cardboard sculpts, but everything is dominated by magnificent miniatures. Unfortunately, the already mentioned cardboard stands really do not hold together, so players must glue them together.
Krosmaster Arena 2.0 is a box, which will be acquired either by collectors or players, who are still untouched by this world and battles. The acquisition as an expansion does not make any sense. That does not mean, that Krosmaster Arena was 2.0 as a standalone box is entertaining game. It offers plenty of what you would expect from proper battle. But nothing has changed about the rules, so nothing forces owners of the first edition to buy it.
Designer
Matthieu Berthier
Artist
Édouard Guiton
Publisher
Ankama, CMON Global Limited, Fabrika Igr, Galápagos Jogos, Last Level, One Moment Games, Pegasus Spiele
Year Published
2016
# of Players
2 - 4
User Suggested # of Players
Best with 4 players
Recommended with players
(3 voters)
Playing Time
60
Mfg Suggested Ages
8 and up
User Suggested Ages
8 and up
(2 voters)
Language Dependence
Moderate in-game text - needs crib sheet or paste ups
(1 voters)
Category
Collectible Components, Fantasy, Fighting, Miniatures
Mechanic
Action Points, Dice Rolling, Grid Movement, Open Drafting, Variable Player Powers
Expansion
Krosmaster: Arena – Arpagone Old Promo, Krosmaster: Arena – Emperor Jellix Promo, Krosmaster: Arena – Gloomy Grove Classic Pack 1, Krosmaster: Arena – Gloomy Grove Classic Pack 2, Krosmaster: Arena – Gloomy Grove Elite Pack 1, Krosmaster: Arena – Gloomy Grove Elite Pack 2, Krosmaster: Arena – Maskemane: Classic Promo, Krosmaster: Arena – Maskemane: Coward Promo, Krosmaster: Arena – Missiz Burnzz Promo, Krosmaster: Arena – Season 4: Cemetery Park, Krosmaster: Arena – Wakfu OVA Pack, Krosmaster: Brotherhood of the Forgotten, Krosmaster: Wild Realms
Family
Game: Krosmaster, Theme: Chibis
Primary Name
Krosmaster Arena 2.0
Alternate Names
Кросмастер Арена 2.0, 克洛茲大師競技場
Infos courtesy of boardgamegeek.com. More Infos.
Review: Krosmaster Arena 2.0 – second adventure
Final word
Krosmaster Arena 2.0 disguises itself as a possible expansion to the original game. But in fact it's actually original dressed up in a new jacket with new heroes. Players find only a few alterations to Krosmaster Arena 2.0 in the box and too few to validate their purchase. It all looks beautiful and it's a blast to play. But if you already own the previous box, you can look forward only to new miniatures, cardboard scenery and revised tokens of demonic rewards. Krosmaster Arena 2.0 remains an excellent game, like its predecessor, but luring you in the purchase is not working so well. It's most likely even because of that higher price tag.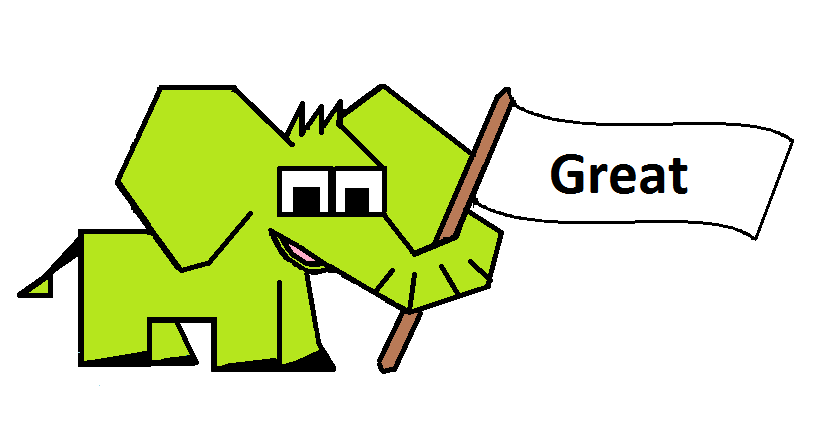 Pros
eight beautiful miniatures
new demonic tiles
has all the goodness from first version
solid playing time
team play and duel play
Cons
nothing has actually changed
cardboard stands do not hold together (have to be glued)
price