The future of combat lies in robots. People get into cabins, which should keep them safe, and enter a huge arena. Violence is much greater here, than in the actual box or other contact sports. Metal pieces fall off robots with every shot, they cut themselves without mercy and use various technical advantages and contraptions, which teams secretly prepared in their garage.
And you have joined one of these teams. Your task is to prepare the bot (which is AI controlled robot), who wins it all. But if you do not trust the AI, you can jump into cabin yourself and lead metal creature into battle. This should be fun for you and other competitors and also the spectators, who will watch the metal violence. All this is allowed, when you play Kriegbot.
This game is a creation of Matthew Eklund, while graphics were made by Phil Eklund, author of the amazing Bios: Megafauna (review) and High Frontier (review). Just as usual, you expect a lot of scientific background, tuned components based on real weapons and technologies and everything, what we are used to in games from Sierra Madre Games. Phil Eklund has certainly made his efforts into the game too. Kriegbot was first published in year 2008 and received an expansion later.
When you receive the game via postal services, it is hidden in surprisingly thin envelope full of bubble lining. But the envelope could bent, which is a tacticle sign of absence of the box. And indeed it is true. Kriegbot is hidden in a large zipbag. Maybe because the authors did not want the air to spoil the great atmosphere inside or perhaps the box would make the game more expensive.
But now we begin the unpackick process nice and slow. First, you pull out of the bag one folded game map, which is made of harder paper and folded four times. After unfolding, it will occupy a large part of the table, filled with hexagonal fields. On this desert landscape, the whole battle will take place. The scenery is enriched with few hills and buildings.
And now we come to Kriegbots heart (ie, in case bots have some heart, but rather maybe not ..). But it's not the rubber miniatures, which serve simply as… tokens to represent your fighter. Most interesting about them is their shape, because while one is just like spider, the other is a rocket. Even here you will find transparent plastic tokens (red and black for damage) and three white dice with numbers from zero up to five.
But the mentioned heart lies elsewhere. It's in a pile of cardboard sheets, which are densely circumscribed and painted with red lines all over them. Now you are expected to take scissors to your hand and cut everything out along these red lines. When you are done, you have all robot components lying in front of you. And there is really a massive amount of them – over forty different parts for each bot, each with special abilities to help him do the most damage in the arena.
But what to do with them? These bot cards serve all as a robot equipment, which will you put on a portrait of your bot. These sheets are the next component, you take out of the zipbag. There is six of them – one sheet for every miniature. But since the beginning, they have each a very different abilities. This is the place, where you will build your robot by placing cards on the highlighted areas. You create different robot to your own image for every game. But beware, the game will need approximately six parts of the above mentioned forty tiles! This is what we call versatility!
At the bottom of the zipbag, there are rules of the same size as the other components – A4 booklet. Rules has several pages. Making a robot cry is not easy. But everything else will you learn very quickly, when you read it carefully. The whole game is perfectly simple, with only a few minor twists to make it more interesting. Much ease is brought to game thanks to help texts on bot cards. They are basically an overview of all important rules. And each of the components contains its own rules written on it. At the end of the rules, you will find many scenarios, that will tell you how to play the game. And they are made for all possible player numbers from two to six. They are usually divided into teams.
Kriegbot is a paradise for all fans of robots from the first cast. We start the game itself with a great experience. Each of the players must carefully build his own robot. This gives him a unique character and personality. Often some players will bet on the winning combination of past games, but only until you utterly disperse them with your new, shiny tuned monster!
So at the beginning of the match, each player takes one bot card and upgrades it according to his strategy. You can bet on speed, firepower or mobility, its only up to you and your tactics, how you want to try to destroy the others.
The aim of the game is simple: to be the last standing, while all other bots are destroyed, disassembled and broken somewhere in the dust. There will be a lot of planning behind your success, but you would also need lucky hits.
The game itself is quite simple and intuitive. The robots first move, then fire and at the end of your turn, you only adjusts the cards according to the results of this round fights. You can destroy each other individual pieces of equipment, which will be damaged first and then destroyed. Sometimes you manage to deliver a decent blow and destroy one section immediately. You mark damaged parts with red tokens.
Players can design their robots as autonomous unmanned units. In such a situation, only destruction of its power core leads to destruction of bot. But you can also put a human being into the cockpit to drive it. At that moment, they may seem to have a disadvantage, because this time the robot is destroyed not only because of the core, but also with killing its driver. But humans have special powers too.
The entire battle takes place on a hexagonal fields, where the bots must therefore also move accordingly and in a predetermined order of speed (every bot has its manufacture speed). They can move so many hexes, how much will their equipment allow. The robot movement contains a few more minor tweaks, like immobilizing rules, but we'll only mention them like this.
Bots can aim anywhere, not only ahead – they have a field of view. According to attack power , you will be throwing one, two or three dice for fire. Some weapons can not attack at some distance. To make a successful hit, you must reach silhouette number of the target. The higher the number of bot silhouette, the less chance you have to hit it.
But if you hit the target, then you still have to determine exactly, where your hit landed. You can choose from one of dice value to determine the location. Each position on the robot has its own number, so you can use that.
Bots usually have several weapons, a shield and special abilities. When designing your war monster, you have to take into account, how the individual parts interact. So you can try different combinations, while some are better, than others. But you will eventually know that. During the game, the robots can even burn and all kinds of stuff can happen.
The game also applies some basic principles, such as visibility. Thus, if enemies are near each other, but there is a house or rock between them, they can not fire at each other. Actually they do not even know about each other.. In your imagination, of course.
Victory conditions vary depending on the type of scenario. But it usually involves demolition of the robots from other teams. Destruction is the main theme and maybe that is the reason, why the game is so straightforward and fun.
Kriegbot is simply about freedom of the robot designer. Make up your machine, put it in arena and shoot at others. You have freedom of movement. But above all, you have tremendous opportunities in the machines construction, because different weapons have different tactics for the game itself.
In addition to the basic rules, the booklet contains also other special rules, that you can use during your match. Shooting while driving, pushing, escape from a crossfire or even blow up nearby objects on the map.
Interesting fact is, that in addition to the attached map, you can play the game Kriegbot also as miniature game. Rules include a separate chapter, which specifies the minor adjustments. This will basically allow players to buy their own miniatures and play with them, using only the original cards and robot abilities.
Of course, different scenarios add another victory conditions to the game. Most of the time will you spend in effort of maneuvering to secure an advantageous position. And then you can just collect the sweet fruit of victory, when you attack the enemy and destroy some of his important parts.
Shooting is evaluated with dice, which is quite sufficient and it creates the necessary sense of tension. Players never know, if the attack will succeed and best is, that the efficiency of your shot is also affected by the distance between the two miniatures.
Game time of Kriegbot is usually within an hour. It depends on the capabilities of the individual teams and also scenario you are playing. Players take turns, so some must occasionally wait for others to complete the move. But sometimes even waiting can be quite exciting, when you watch some bot attacking you.
Processing is the only thing, that brings Kriegbot down. But all you need for playing are game rules, bot cards, and cards with improvements. Miniatures and maps can be omitted or you could get / make another. There was also one more rebuke bound to the processing – the original price was a little high, but now is has dropped down to nice 12 dollars per game and only 5 dollars for expansion.
Kriegbot offers simple deathmatch fun, that must be loved by everybody, who likes to play multiplayer computer games. But its a great gift for all robot lovers. Where else will you get the opportunity to build your machine and then test it against others in the arena? Most of the time, you will make them into worthless scrap, but even then, the experience is worth it. Give a change to destruction!
Infos courtesy of boardgamegeek.com. More Infos.
Review: Kriegbot – iron, screws and carnage
Final word
Kriegbot is a dream comes true for every little boy, no matter how old he is. This is game, where you build your own robot from available parts and enter the arena to destroy all other robots. Game is a little weaker, when it comes to product value and especially the price, which seems a little bit high. You have to cut ability card of different size from sheets and you will find a lot of text on. That is great advantage, because you do not need rules booklet at all, when playing! Everything is in your sight. Game mechanics are really simple and turn is really intuitive. There are scenarios for all player numbers. You can play on enclosed map or use a miniature fight rules on your table. And all that in less than two hours of carnage! Kriegbot guarantees great destruction fun for all.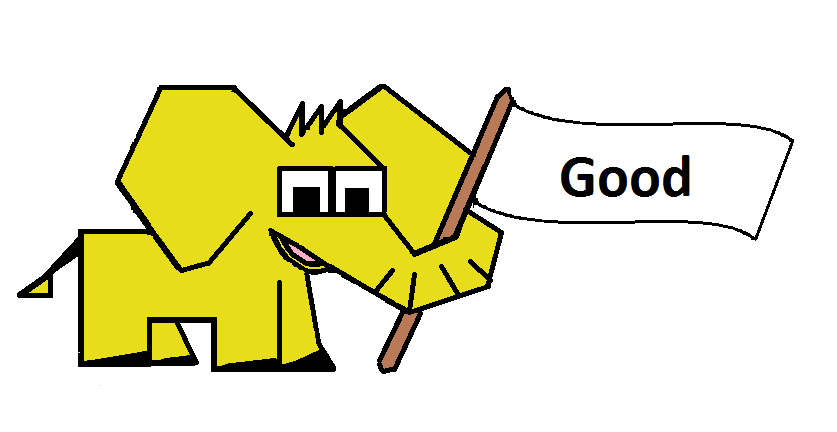 Pros
robots
huge variability
six strange machines
every robot is unique
you can have pilot or not
game can be played with miniatures without map
scenarios
game starts with robot building
Cons
price (former con, now the price has been lowered to 12 dollars)
cutting of components
most parts are made only from hard paper