The sea coast is crowded. Teams of crabs from all the surrounding towns are coming together to compete in crab championship in creating groups. Each team has a predetermined number, and one captain, who is coordinating them from higher ground. All crabs have their eyes covered and walk on sand for a while. Only on the referee instruction can they take headscarf off. Now their task is to find the largest group of their countrymen and create a largest colored team possible. That is how the point are awarded.
But today we do not have to watch only replay on Eurosport, but we can dive right into crab turmoil, where legs and claws are everywhere. All this crazy action is perfectly captured by the new board game from Granna, which is called Kraby.
Like all other games of this publisher, also the 2009 addition Kraby is primarily a children's game, exercising reasoning in entertaining way. The author of this game is very popular Adam Kaluza (K2, Drako – review). And Piotr Socha, who decorated the deluxe version of Superfarmer, once again provided the excellent illustrations.
Krabi is located in a classic game granna box for the higher level games – high bulky box, in which is eventually not filled too much. But you do not have to worry, that this would mean a few parts or even a bad game.
Folded game board is waiting for you in the box. From this board, you will create a small image of sea surrounded by beaches on all sides. Along with the game board, most spaceis occupied by sheets with square tokens. There are pictures of six different colored crab in many specimens on them. It is through them, players will create a single color formations on the board. Cardboard pieces are also these really tiny squares with different characters and also a small pictures of crabs used for tracking points.
But this is not all. In the box you'll find also four player screens, which have a very unusual shape. When you fold them into their shape, so they should stand, you get a classical screen with a little tail in front. There are three public fields on it marked – 1x, 2x and 3x. They are important, as we will discuss them later.
Certainly, it would not be a complete crab game, if it does not contain real crab pieces. Fortunately, it also occurred to the creator, who included four beautiful specimens of each color in a box. Besides these, you fish only a cloth bag, from which will draw crab tokens during a game and original polish rules (english can be downloaded). The game is based on a simple principle, which will be explained right here and it is not problem to start playing right from the box.
Of all the screens and pieces of crabs, you most certainly (just like us) are getting a feeling, that this could be a game of secret color. No matter, whether you take it as a plus or not, it is not true. Players do not have their one own color, they chosse them during play instead. Appearances are deceptive – Kraby do have a much smarter principle, but then again ,it only depends on a number of different colored groups.
At the beginning of a match, prepare all square tokens with crabs in a fabric bag. Plastic cheliform figurines go next to the board, that is situated traditionally at the center of the table. Players individually get screens in their color and draw the first few cardboard chips from the bag. This will create your team, with which the game can begin. Players lack only one of the small squares, that is placed on the point scale to zero, and the second in front of the player to make clear, who controls which color.
During the game, players alternately send their crab tokens chosen from behind their screen on the board. Their goal is to create groups of the same color. They chose always from colors, they have hidden in their reserve. But they do not lay the pieces just like that, where they want them, but the crab tokens are sent vertically or horizontally from the edge of the game plan. Crab stops moving, when he meets the first obstacle and the token will remain in this place until the end of the game.
At the beginning of the fight, the only object on the plan is a coral reef located right in the center. This is the obstacle, that players will send their crabs against in first round. You can never play a move, which would take a crab tile just on the tour across the board without hitting something on its way. Likewise prohibites are also strokes, which would made some areas on the board inaccessible – the crab can no longer be send there horizontally or vertically.
Usually about in half of the game you get interested in the second, optional part of the player turn. Each player may take one of the colored crab pieces (miniatures) and put it on the box 1x, 2x or 3x. It stays visible to all opponents, unlike crab tokens, which are secret during a match.
These miniatures provide players points at the end of the game – numbers 1, 2, 3 are multipliers for points awarded to miniature color. But players must not only choose good color, which will get more points in the end, but also proper place, because no one shall have the same color at the same position as other player.
Once you fill a dedicated game plan (differs according to number of players), you can start with counting points for each color. Groups have a value corresponding to how many crabs of same color they contain. Five or any higher number will bring this color five points for this group, nest of four has only a value of three and a group of three is worth one point. You will not be happy to see smaller groups, although most of colors will have them – a pair of crabs adds a zero to the sum, and if you manage to find somewhere a lonely crab on the board, then one point must be deducted for him.
Because all colors in the game have the same number of crabs, the chances are always the same for everybody. The result is affected only by the way the players draw crab tokens and their decisions to place pieces of specific color on the game plan.
Krabi is a nice logic board game, where you have to constantly think about where to play the next token. The big advantage is, that you can always choose from several colors hidden behind your screen. So there should not be a problem, to follow your strategy. And the supply greatly equalizes random of tile draw from a bag.
Players have the most difficult decisions in choosing colors of crab miniatures, that determine the final scoring. From the beginning, each of the players will focus on some color, and maybe during the game adjusts tactics according to opponents decisions. As the plan fills, the anxiety of all concerned increases. On one hand, it is important to take the figure of a crab as soon as possible, so opponents did not steal your color, or place for them on a multiplier spot.
But the choice of trying to pick it before your rivals conflicts with intention to postpone it as much as you can, so you can be sure, that this color really gets most of the points. In addition, taking the crab miniature reveals your plans to others, even if they did not guess it till now. You can then certainly expect a raid of opponents on you in an attempt to lower points for this color.
Sending crabs in horizontal or vertical direction brings an interesting novelty to board games. But we have seen such options in computer games before. You have to think and play a little differently than you are used to. The only problem that disappears after a few matches, is the need to constantly draw new pieces of crab tokens from the bag. Before you get used to it, you will often find yourself in possession of only two or three crab tokens, thus limiting your tactical options. It is just caused by too much focus on the game itself.
Kraby are again perfectly suited for smaller children, which will train their logical reasoning. Children will also learn to time their moves right and above all dimensional imagination. You must be able to imagine, how is the game plan going to look, after you send one or more of your chips there. Only then you can plan best.
We like the crab miniatures. They are cute, like the frogs in Hooop! Illustrations on the board and on the chips are nice and do not interfere with tactical thinking. You can also find nice graphics for player screens, although they could be a little sturdier. Sometimes it happens, that you accidentally knock them down. Board has a little point track around its edge, which go also below zero. The scoring itself is designed very thoughtfully and does not require many counting. You rate the individual colors first, and then the players count their points with multipliers. This is a beautifully simplified evaluation of results.
Crabs are another great game of a series of children's games. It offers a nice entertainment for children and the whole family, in which players can practice their logical thinking and still entertain themselves with a nice looking board game.
Designer
Adam Kałuża
Artist
Piotr Socha
Publisher
Granna, Red Glove
Year Published
2009
# of Players
2 - 4
User Suggested # of Players
Best with 2 players
Recommended with 2, 3, 4 players
(3 voters)
Playing Time
30
Mfg Suggested Ages
7 and up
User Suggested Ages
5 and up
(2 voters)
Language Dependence
No necessary in-game text
(5 voters)
Category
Abstract Strategy, Animals, Children's Game, Territory Building
Mechanic
Enclosure, Hand Management, Pattern Building, Stock Holding, Tile Placement
Family
Animals: Crabs
Primary Name
Kraby
Alternate Names
Crabs, Krabben, Rákfogó, Краби
Infos courtesy of boardgamegeek.com. More Infos.
Review: Kraby – crab party on the beach
Final word
Your mission in board game Kraby is to send the crabs on the game board and create color patterns of them. Most important thing is to bring together more crabs of same color, so they can become friends. In this family board game, you must time your moves right. Groups are worth points according to their size. You pick during a match, which one of colors will you support. You get points precisely for these colors. Board game Kraby brings everything, you would expect from such family game – simple rules, tension, nice processing and learning for children.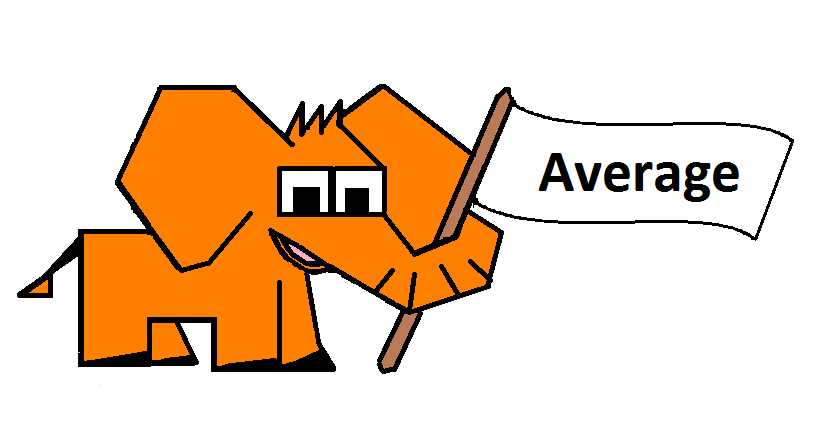 Pros
crab miniatures
tokens are sent horizontally or vertically
need for right timing of color pick
great counting of victory points
Cons
player screens are too thin
can fall down