Who would have thought, that pegs will be the only thing, that will keep my sentences together. It always felt easy to put words together and give them bigger and deeper meanings. But the disease changed everything and now every sentence I make is only a few words arranged on a string. And their importance and meaning is rolling somewhere beyond my reach.
Its exactly how you will feel most of the time in board game Knit Wit, which has beed prepared for us a by respected maker of board games Matt Leacock. This news was published in production by Z-Man Games and appeared on the market in 2016 with illustrations by Philippe Guérin and Karla Ron. But while F2Z Entertainment, where Z-Man Games company belong, is based in Canada, European market is taken card by Esdevium Games company.
Knit Wit is a game, that has one surprise after another going for you. It all starts with a box, that is treated in quite luxurious way. First, you must remove the packaging from cardboard tray. The result is a box, whose lid only folds up. And inside is a true paradise ready for the players. On the inner side of a hinged tray, we find tucked rules in a paper pocket.
But the experience is only starting. At the bottom of the box, there are several compartments. The largest one contains eight reels with coiled colored strings. Further opening in the bottom holds hidden at first sight an ordinary notebook. To consider restating this, you need to open it. It has black pages and eight white crayons are perfectly suited to write on it. Underneath is a white paper with similar pattern, in case you run out of these sleek black sheets sometimes in the future. Players will also find prepared pegs with drilled hole in one of its legs. In another small notch in the bottom are four buttons. And the final component is a deck of cards and with its own cardboard stand. These cards, however, are elongated and each card is wearing only one word, ready to be pinned to a string.
Before the very first game of KnitWit, players must untangle the strings from their coils and tightly bind each pin and its matching color string together by a knot. At the beginning of the game, each player then gets one answer sheet and thus also white crayon in order to leave any trace on it. He also gets some strings (inseparably connected with pins) and a few spools, all according to the number of participants. On the table, players create a pile of buttons, for scoring points during the game. Everyone then writes name on his spreadsheet and game begins.
Each round, players take turns in laying ropes and spools on the table. First comes the string, but its peg must be connected to randomly drawn card with a word (item). They should be crossing over some other strings, creating a web (or matrix). Then, active player uses his spool, placing it in one of the regions between the strings. Strings gradually overlap and create small areas. In each of them can be always only one spool present.
After all the players' equipment is on the table, it's time for the most important phase of the game. All players simultaneously start coming up with some words. Main center of interest of the players are at this moment spools and loop connected to it. One spool is bound to all characteristics, that wrap around it and answer must take this into account. Each participant fills immediately (and secretly) his invented words into his pad in the row, that corresponds with number on the spool in question.
When a player has completed all the necessary words (one for each spool), he may take top button from the pile. These will grant him some certain points for speed. Additional points can then be acquired for individual words after reading the answers. Those that match with someone else's answer do not provide any reward. Number of points for unique words always correspond to a number of characteristics, that such a concept had to meet.
During the announcement, players of course also have to be able to challenge some of the words, if they do not seem as correct answer. An objection must be justified in a limited time and other players then vote, whether they agree with complaint or not. The game lasts for one round and winner is the one, who scored the most points for his answers (and swiftness).
KnitWit is basically a bit like the classic game popular "Country, City, Animal, Name" game, but it overpasses its whole concept and goes far beyond. Players themselves build their categories and combine them into larger units and only then, they all give together conditions, which must be fulfilled by words.
This is a very unique concept, at least on the Czech market. In the world, there is also a game called Scattergories, which works similarly as the second phase of the game. But since we are untouched by this game, it could not reduce our enjoyment. The game is fun and free choices properly examine vocabulary of all participants.
The rules do not specify highest number of words to build up into once phrase (answer). That may sometimes lead to absurd and overcombined sentences. Addressing these situations depends only on the player group. If you forbid those or mark them as bad answer every time, then surely no one (except their creators) will blame you. In this view, the game is, whatever players make of it.
As so-called design gradually appears in front of the eyes of the players, they can already keep track of the words and think about possible answers. This planning ahead carries a great advantage, because the speed at the end of the game has a big role. Each point is pretty valuable as spool do not have some big values printed on them.
Number of buttons and other instruments is governed by a number of opponents in the game. This means, that even in two players, you will have to deal with six rope loops and therefore the same number of verbal characteristics. Crucial difference is only in amount of matches in the second phase, and only one knob, which can be obtained for speed (on the value of two points). Slower of the two players does not get anything. There is probably no need to emphasize, that because whole game is only one round, you will know the winner always during some ten to fifteen minutes. Unfortunately, it also means, that you will soon reach the bottom of the black notepad.
The only drawback is tempting opportunity to vote on the correctness of the answer even, when its right. Players can team up agains someone. This also can be used against players, who would otherwise win. And if others voted for you, there's nothing you can do about it. And this is only and only about culture and fairness of participants themselves.
Knit Wit is much more than that. Thanks to the possibilities offered, there could be a lot of paradoxes and witty phrases. Thanks to them, you will experience lots of laughter and you will enjoy whole game tremendously. A good and thorough shuffling of the deck ensures, that combination of words is always different. And KnitWit ultimately works as a party game, because of the fun. But if you want to check your creativity, you can be sure, that it will entertain even smaller number of players.
And once again, we have to write a few words about processing. Already on first lift of the lid, it is clear, that someone let his imagination carry him far away and it is good, that publisher saw this through to the finish line. Game is perhaps overproduced, but it looks so good, that we can not blame them for doing it.
We are not afraid to say, that KnitWit is probably the most original word game, that we have had the chance to play (and not only because of processing). Although it is possible to discover some shortcomings, they are just some scratches on quick party entertainment. Opponents of this game can arise perhaps among those, who do not like word games at all, but that is natural. Knit Wit surely deserves all the attention, it can (and will) get.
Designer
Matt Leacock
Artist
Philippe Guérin
Publisher
Broadway Toys LTD, Cube Factory of Ideas, Filosofia Éditions, Hobby Japan, Z-Man Games
Year Published
2016
# of Players
2 - 8
User Suggested # of Players
Best with 7 players
Recommended with 3, 4, 5, 7, 8 players
(7 voters)
Playing Time
15
Mfg Suggested Ages
8 and up
User Suggested Ages
8 and up
(2 voters)
Language Dependence
Extensive use of text - massive conversion needed to be playable
(3 voters)
Category
Word Game
Mechanic
Enclosure, Paper-and-Pencil
Family
Components: String
Primary Name
Knit Wit
Alternate Names
ニット・ウィット, 創意編字 Knit Wit
Infos courtesy of boardgamegeek.com. More Infos.
Review: Knit Wit – lanyards full of words
Final word
Knit Wit is a word game, which probably does it all with processing. Its really interesting to look at and play. But at the same time, this is also fun party, that will bring a lot of fun. Some elements of gameplay depend on the fairness of participants, but you can not blame the game for this. The actual search for answers is about creativity and speed and delivers thrilling situations. The whole game is very fast and works great even with players, who are usually not friends with tabletop playing. Knit Wit deserves attention of all, who love words and likes to have fun with them.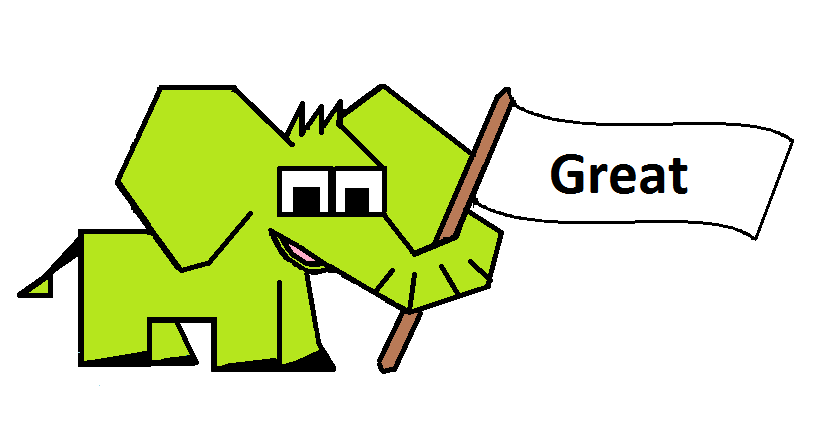 Pros
guaranteed hit for non-players
excellent as a party game
tests your vocabulary
unique processing
you can think in advance
fast game
fun in all counts
Cons
voting on the answers can be exploited