All cooks dream about me. They know, that I am needed every day. They take care of me, bring me food and water. Sometimes they do me a brushing. And then for this all year care, they can borrow from me my stuff. What am I? Of course, I'm cooking garden full of herbs and vegetables. I have basil, dill, thyme, but also carrots and red onion. All the plants are here in my arms and live side by side.
But it would not be possible, if someone did not care about me. And because my owner went away, seat as my beloved is free. Are you interested? Now you have a chance in new card game from Russian company RightGames LLC, which presented it as their novelty at the fair Spiel 2013 in Essen under name Kitchen Garden. Its author is Andrey Kolupaev.
On the lid of this small box, you will see a typical Russian gardener with a beard, a pipe and a spade. The flower-beds thrive with pumpkins and cabbages, while crows in the background are nibbling sweet-natured strawberries. Small house in the idyllic scenery and colorful graphics will be your home from the moment, when you eject tray from this paper packaging.
Inside this compartment, first there are rules printed on one A4 sheet, which is folded into eighths to ever fit into the box. Moreover, you will find it here four times, because along with English, there is also German, French and Italian language present.
The rest of the components are, as it is for card games usual, cards. Four of them have classic card size, which represent gardens divided into triangle quarters. They are called tasks. On each of the four beds of soil grow vegetables are in the middle, there is either a watering can, tap, or wheelbarrow, according to the disposition of your choice. The number of vegetables on each bed and their deployment is essential for victory.
Other cards are roughly half the size and have a different background color, ranging from yellow to green and from red to purple. All cards except green actions allow opponents to attack or defend. There is always displayed vegetable on them in a windown in varying numbers (one to three), but also crow or farmer. Then there are orange, blue and white cards, which represent special actions.
Rivals each take one task card to start with. Each player must have a card with other utensils in the middle and therefore also different organization of vegetables. From a shuffled deck of cards of other vegetables, each competitor gets four cards. Another six are put publically aside to create shop offer, where you can buy seeds for your garden.
Players will receive also special action cards at the beginning. One piece of blue market, orange vacation and white crow. But only, when the game involves more, than two opponents. In two players, trio of cards is put into a common stock instead, where players will be able to obtain them.
The most important phase of your turn is understandably action. You can usually make only one of the five offered activities, if you have not sacrificed one of the special cards or have not played card of the farmer.
Most of the time, you'll have to make do with only one action point, for which you can not only reap (= get a card from drawing deck) or exchange a card for one in the market offer. You can also put a card of weeds into one of the opponent's beds or using card with working farmer to spud your own box, if somebody else planted weed there.
Most important for the course of the game is planting, because this is the main thing gardening is about. You simply select one card from your hand and attach it to your garden to flower-bed, where this particular crop belongs. Your task is to fill your garden exactly as required. You need same number of plants played as drawing on card shows.
Additionally, you can easily see yellow lines on each sides of each task card. Their number will clearly show, how many cards you must exactly use to fill the garden. You must therefore correctly count, how many pieces of vegetables must be on one card and then on the other ones. Correct result can be achieved only in one way or you can let the weeds grow in the garden and use a card with a higher value.
Game ends, when one of players fills his garden exactly as the task card sais. At that point, others do not have a chance to prove their gardening skills more, because combat is immediately over. All competitors can now taste a bite to eat with some fresh carrots or strawberries to supplement lost energy.
Kitchen Garden is a simple card game, in which you try to collect different sets of cards. Each of the opponents has a different look to his private garden. But the number of pieces of vegetables is always the same. Together, you have to accumulate eighteen pieces on nine cards. One side always requires three and remaining sides need two cards. Everything is based on playing and revealing cards from your hand.
The course is thus disrupted only with special action cards, which allow you to do some strange stuff. Holidays are good for clearing your head and getting rid of unwanted seeds from your hand. You must discard three cards from your hand and replace them with new three from the deck. This is good way to help you out of some mess, but aslo possibility of harming your opponents.
Strongest card action is a crow, which can be played in two ways. One of them is to steal card from enemy garden. Such a seedling can be taken into your hand and planted in a subsequent rounds in your favor.
When players get weed card into their hands, they are trying to get rid of it as quickly as possible. They need conventional crops in hand instead and have no reason to keep it longer. That's good, because with it healthy competition comes into play and helps to slow down the most advanced player. But at the same time, chances to get rid of such plants are low, because the player must first obtain a worker card. Fortunately, except for a blind drawing from the deck, there is also an market offer, where you can select wanted card, for example with that gardener.
But unfortunately, even with involvement of all action cards, Kitchen Garden is still just an average game. There is nothing, that should raise it above other card games, where you collect a set of some cards, in this case vegetables. Game can be handled in half an hour, which is just right, and it may be played by smaller children, because there is not too much strategy involved. Feeling of the game is better in multiplayer, when card rotate better in the menu. At the same time, however, author managed to modify the game for two, using only one set of special cards, which is nice.
Kitchen Garden is not revelatory game. It uses only, what we already know and have seen. But that's not the main reason, why it remains ultimately in diameter of interested. Neither graphics and experience of the game will not leave any trace in your mind and you will not feel compelled to go back to it again.
Infos courtesy of boardgamegeek.com. More Infos.
Review: Kitchen Garden – gardening victory
Final word
Kitchen Garden is an ordinary card game. Thus we might almost conclude our verbal evaluation and the not write anything more. Graphics are average, as are all used mechanisms. Activating of action cards on the table and the common market of cards is nice and reduces effect of luck. But its still present. Despite the small size, you would rather carry another game on a trip. There is nothing forcing you to come back to this one. Kitchen Garden eventually did not bloom in beauty, but remained a little overgrown with weeds..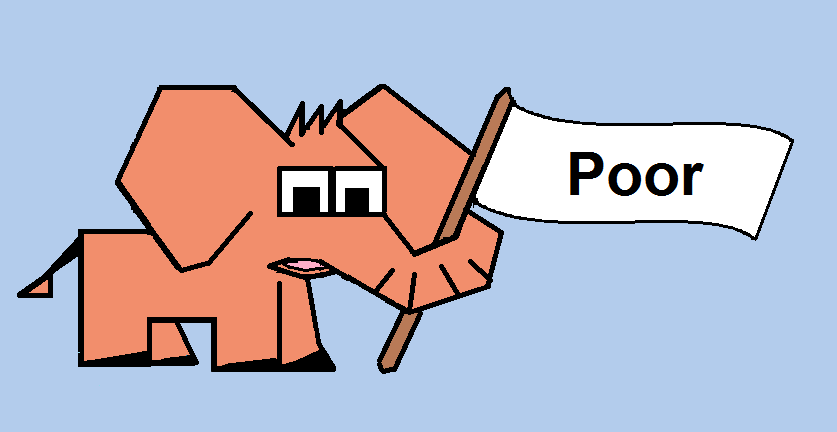 Pros
luck does not play such an important role
small size
action cards
Cons
unremarkable
more solitary in two
unimpressive graphics