Balance is important. Without it, we could not walk or even sit. And you would not think of it as funny for a long time. We can not even try to imagine such a world. Instead, we visit a country, where the balance was made national sport. Picture a bench, on which gradually people stand out from two teams. This must include people of different weight categories. A team, who can hold the bench in the middle most time of ten rounds is the winnter. This game is called Kipp.
There is more games focusing on balance on the market. Let it be the jumping Micro Monsters, piling up Make N Break or even funny Tumblin Monkeys. Each has something different to offer and all of them are kind of interesting and enticing, especially for family gaming. Children are easily entertained with such fun and adults love to laugh with them.
But then there are also several games of skill, who are trying to be serious and thrilling tactical battle. Those are no longer nearly in as large numbers on the market, although they are pretty interesting. But hard to invent. And it is in this group, where also game Kippit wants to belong. And we will talk about it today a little bit more.
The game is at present prette unknown, coming from German publisher Franjos and author Torsten Marold. And its unknown even though it was invented and first presented on German market twelve years ago, in 2001. Thus, around the time, when Carcassonne began its tour around the world. And we have taken the task of presenting you some games from this small publishing house of Mr. Franz-Josef Herbst. This is first one in line.
If Kippit was sold in our countries, it would catch your sight on a shop shelf. It is packaged in a box, which is tall and thin. This is a long prism with a picture of bricks on a parachute. They lost balance and are leaping into the unknown. That's all cubes inside must know. And they are trained well.
You can find them in a plastic bag and you pull them out of the box from the top opening. There are 44 of them in various sizes and colors. Red, blue, yellow and green cubes. There is only eight big red ones, but slightly smaller blue are ten, yellows count already to a dozen and those littlest green ones are fourteen.
Box height is caused by a large wooden bench. It consists of light wooden board with many notches around the way. Exactly in the middle, there is a cylinder attached to it. This is place, where the plate can lean from side to side. And this is the basic principle of the game itself. The rules in the box are in German, but are written in simple German. Player with a basic knowledge of the language will understand it without a problem. And even if you did not, we will describe the whole booklet in following lines.
Kippit is a game for exactly two players, who have to sit across the table from each other at the beginning of the game and put bench in the middle. Cubes are divided equally among the players. Thus everyone gets 22 pieces – four red, five blue, six yellow and seven green. It's all ready and players can start tactical battle of balance.
Players take turns. Everyone always plays as long as the tip holds in its place. As soon as it flips to other side, your turn ends. But you can put bricks always only on the side located higher. During all this time, player can put one cubes after another from his stocks on the scale. Size and location, where to put it, is only up to him. He must, however, not release it from height, but place it firmly on the bench and while doing so, he can not knock any of the other blocks down. If for whatever reason some cube falls down, when placing new one, you must take all fallen ones into your possession and then your turn is over.
Most important, however, is a moment, when the weight flips bench to the other side. Provided that at this very moment, some cubes fall off, they must be taken by player, who is just starting his move! This means, that you can conveniently set a trap, that sprung up, when the bridge is tilted. But if it does not work out and cubes fall sooner (for some reason the bench does not flip), you have to take it back.
The objective of both players is obviously to get rid of all the cubes in their possession. It is not so easy, because at the end of game, the bridge will be quite cramped. Place is not too big and you have a lot of cubes, so you really need to carefully choose a place to play them.
Kippit is a game of skill, balance and good tactics. Cubes can be placed on any level of higher half of the bench. There are skids, which help you a little and are the same size, as your biggest cube. You can therefore easily influence, if the bridge tilts or not by selecting a good place for your cube. And even give it some momentum, when placing a heavy one. But you have to have a good estimate, a steady hand and right tactics.
Risk has has a very important role in the game. Its importance is, if you are willing to take danger of fall to harm your opponent. This direct duel and transfer of fallen cubes between the players is the most important thing, you must keep in mind. You can actually quite easily outdo your opponent, if you manage to drop a few stones from the flipping bridge.
The game is simple and trains motoric abilities, so it is suitable not only for adults, but also for children. You have a great excercise and accurate estimation of laying bricks. It will also help children to better understand the gravitational forces and their effects.
Processing of the game is excellent and we had nothing to point out. All wood components are massive and bench is yet cleverly devised. Swing holds tightly and thus do not have to worry, that you would ever break it. Wooden components guarantee long life for the game.
Kippit is a handy game for two opponents. It includes everything a fast paced game of steady hands and wise choices should have. At present, it cannot be bought in our shops (not even the online ones), but we believe, that this will soon change. We recommend to all, that they really sat down with this swing and had a good time!
Infos courtesy of boardgamegeek.com. More Infos.
Review: Kippit – which side will you tilt to?
Final word
Kippit is board game for two players only, where everything is swinging on scales of handiness. Players have their set of cubes each, and try to put them on this wooden swing. While your goal is to getr id of all your colorful cubes of different four sizes and weights, you are trying at the same time, for the bridge not to tip over. And more importantly – to set up a trap for your opponent. If any cubes fall down in a moment, when the swing is tipping over, all those will be added to your opponent cube pool. All other cubes, which you throw down without swing tipping over, you must take it back. This is what makes this wooden game such fun. You must take a swing too!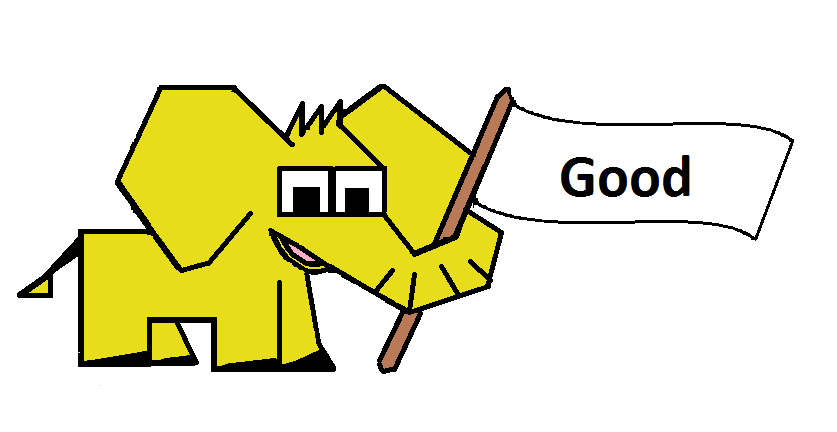 Pros
simple idea
game about handiness
wooden game
thrilling playing of each cube
Cons
only for two
your hand must not be shaking