When I took over the kingdom, it appeared to be more than fine. Coffers full, satisfied residents and more than a pretty princess. But the illusion lasted only first few days. Then I found out, that the princess was a maid and that originally ugly maid should be my wife and princess. Residents looked cheerful, but in fact they desire nothing more, than to move away. And that treasury of gold? Only a few coins with a false bottom! Royal purse is empty. What shall I do?
And so we face collapse of all those land and buildings. it will torment you throughout the game called King's Pouch , when you will be the one trying to bring your kingdom back to life as per permission from designer Kee W. Kim. The game was published under flag of Dive Dice company. Its distribution then is responsibility of Korea Boardgames. Illustration of the final version were entrusted to Jun ho Na.
Inside a box with a lid overlooking landscape, hides a pile of boards. Four of them are ready for individual players and containt building sites, but also two positions to accommodate workers and their recreation. Fifth board represents a joint plan with map of kingdom and two scales (points and rounds). And then there are four cloth bags and quite a pile of wooden tokens – 116 residents of various shapes and colors, round tokens in player colors and a deck of cards. Four of those cards will help to track turn order, while a dozen other are characters and almost fifty represents a different building.
At the beginning of the game, each player receives one board and places four of ordinary workers (hexagonal columns in blue) in the upper left corner. This indicates workers full force. They will be able to rest again only, when they reach bottom right corner, but must travel there through one of the buildings. At the beginning, players will have choice of those pre-printed ones, while bag in possession of each player still remains empty. Players will also receive 14 tokens in one color.
It is also necessary to prepare a common area. There, players place a pointer on  turn counter, prepare a drawing building pile next to the board and also reveal some figures for hire. Each player then builds his captial on one of the available locations (using his token), while some other places are marked as unreachable. Point counter of each participant starts at zero.
Game then can finally begin. Every round counts with the fact, that players will first determine their rankings based on prestige points gained. They can then start to alternate based on those just assigned numbers. Everyone goes through three phases of his turn and then passes the word along.
First of these is usage of workers from the upper left corner. Each of these can be sent to some building and thus use some of its skill. Buildings provide resources or other possibilities, but always need to be activated only by a piece of a certain color. Sometimes it can be even two colors. Player immediately gets his reward and gradually sends all of his workers as part of his one turn.
Those collected resources (except, of course, money and prestige points) must be spent immediately during the next phase. Here, players can build a building from current offer and be able to exploit its skills in future rounds their skills or acquire any of the characters at increasing cost. Last option is the crucial one – players can extend their influence over the map into neighboring and more distant provinces. This requires strength, which is acquired also from buildings (symbol of crossed swords). Player can thus occupy not only free, but also hostile locations.
Round then ends with the transfiguration of unused money and troops into victory points. Players can also get some points (now) or bonus funds (at start of turn) for their order card as a compensation. All pieces are moved from the building to a temporary rest area. Player then draws new workers fresh from his own bag. If there are not enough cubes, all resting workers from the board go back there. But also one corrupted worker is added with them. For the next round, player has to draw from this group in his bag.
During the game, there will be three scorings – two intermediate and one final. All reflect mainly controlled territories connected to player's capital city and points for characters. Only at the very end of the match, participants can also be attributed points for their buildings and lose some of them for corrupt members of their nation. Game then ends with victory of the most successful points collector.
King's Pouch offers an interesting view of worker-placement combined with deckbuilding (or cubebuilding, if you like). Players all bind it together well in order to successfully face their opponents on the map. Only then can they build armies, marshall them on the board and become victorious.
Control of territories provides largest point gain, which is repeated several times in a game. Therefore, players have to concentrate on expansion and improvement of their army. It is possible to challenge even more remote locations, player only needs to have a sufficient military force, that weakens with every step he makes. Game puts strong emphasis on conflict, players can battle it up properly with each other.
That is, why it would seem, that King's Pouch will be best with four players. Unfortunately, this number will reflect a major problem and that is length of the game. Time jumps over sixty minutes and begins to approach ninety. In connection with possible long thinking of players (caused by choosing from a variety of actions and planning on the map), there is a lot unfluidity throughout the game. It gets better with three and surprisingly also in two, because more territories become closed.
But otherwise, game is good and fun. We liked pulling several different kinds of cubes from the bag (except for ordinary workers, you can recruit soldiers, clerics and traders needed to activate certain fields). But each round, player can only do something, because he draws only some pieces. Using touch, he can at least partially determine their identity even, when still hidden in a bag.
Building cards change after each round, so you will see each and every one of them during a match. And that is the main reason, why replayability is suffering. Individual matches are simply too similar.
Actual processing is sufficient and wooden design prevails. But everything is functional and quality is not swindled in any way. Because of this, it can be criticized only for too functional graphics. Overall, the game is solidly processed also if you look at the fact, that it is not some mass production.
King's Pouch eventually could keep us busy and entertained for the price, that we had to spend a little more time for each match, than we would like. The game works nicely, but not quite in all the numbers of opponents. Nevertheless, we recommend King's Pouch to players, who like the worker-placement and seek new horizons with it.
<br><br>
Designer
Giung Kim
Artist
Jun-Ho Na
Publisher
Divedice, Korea Boardgames Co., Ltd.
Year Published
2014
# of Players
2 - 4
User Suggested # of Players
Best with 4 players
Recommended with 2, 3, 4 players
(6 voters)
Playing Time
60
Mfg Suggested Ages
10 and up
User Suggested Ages
8 and up
(1 voters)
Category
City Building, Medieval, Territory Building
Mechanic
Area Majority / Influence, Deck, Bag, and Pool Building, Worker Placement
Expansion
King's Pouch: Painter & Physician Promo Cards
Family
Components: Map (Continental / National scale)
Primary Name
King's Pouch
Alternate Names
잘그락 왕국
Infos courtesy of boardgamegeek.com. More Infos.
Review: King's Pouch – story of an empty purse
Final word
King's Pouch is a game full of wooden blocks. They meet in a bag, from where are they drawn by players and they can activate buildings with them. But they first need to be built. This new buildings allow to accumulate enough resources to continue with another constructions, but especially power the war on a common map.There is very good level of contact and good tactics decides. But in more participants, players must be patient, because the game gets far too long. It is better, when you return to it only occasionally, because different matches are a lot alike. King's Pouch is, despite some shortcomings, a solid game.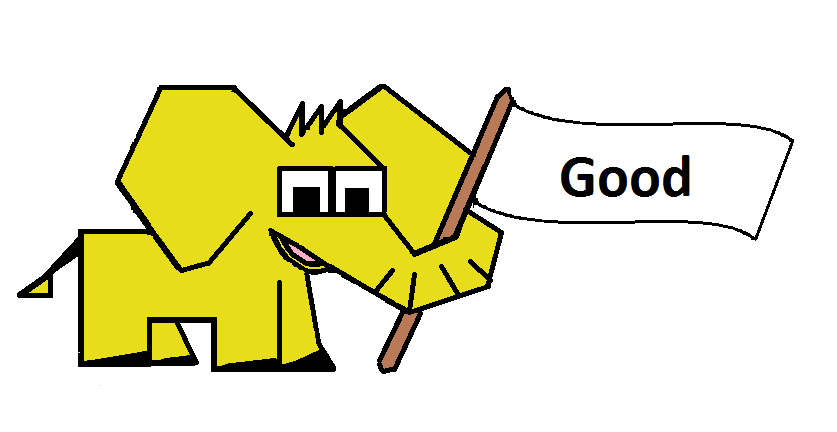 Pros
drawing cubes by touch
hint of deckbuilding
great emphasis on conflict
more options for scoring
fundamental things happen on the map
Cons
too long with four
only little variable