Most countries only need coins to function. They all are wearing some pictures and numbers, that indicate their value. It is a special approach, that has never been fully understood by us. We always have a universal currency – dice. And their price is never clear at first glance, because it can always have several values. Dice are simply a special way to pay.
King of the Dice, designed by Nils Nilsson, invites us to the take role of a king. His creation goes to the market with HABA logo. It was published in 2017 as part of Game Night Approved line of games – for more experienced players. This is a new series, that originated in 2016 for other children.
This is a small box with king and the citizens of the castle on the lid. When revealing the content, players will first find cards, that can be divided into three piles by their back. First of all, they will be interested in the village deck, which will be broken down by building types and sorted by numbers from the lowest value of two upwards. From the resulting building blocks, they create a line of visual city, ending with a vicious forest. Underneath them, they will place its residents from the shuffled second deck. Next, players need to prepare a shuffled deck of penalty cards along with six colored dice.
Once the player has his turn, he must roll six dice. Their results can be rerolled in any way player likes up to two times, and by doing so, player tries to combine them into requirements of one of the displayed inhabitants. They can be color or numeric groups or totals. If he fulfills some condition, he can take that card from the kingdom for himself and put it on his kingdom pile.
Additionally, when color of the flag of a resident corresponds to color of the village card, then player can also take top card from top row of cards. Then he adds a series of cards by sliding them all to the right to fill the empty positions and then new cards from the deck are revealed on the left. However, if a player does not complete any of the required combinations after three rolls, he must take a penalty card. It represents negative points.
Once one of the available decks (whether it is village, resident or penalty) runs out, the game is over. Players now add up points for the gathered people, buildings and deduce minuses for mistakes. The one, who has most points in total, is the winner.
King of the Dice will not bring anything original. Thus, neither the gravitational waves nor the Higgs boson will be found. This is a simple dice game, in which its only about creating the desired combinations. This is one of the many games, that do the same, just every time a little differently. The question is, is this news something, that others did not offer before and is it worth your time?
At first glance, it might seem, that everything is the same. Players have a task and try to accomplish it by creating pairs or triplets of the same colors, numbers, even combinations or a straight. It's all classic. To do so, only an idea with double cards is added – residents and their conditions are passed on the buildings.
Cards slide sideways, so planning is possible. Sometimes you just will not want some combinations, but avoiding them is not easy either. By rolling again, player risks not having anything at all and being penalized. It's not just a loss of profit, but it will also bring two negative points.
There are also two cards with special capabilities. Hypnosis will give you card to the right of you, and you can immediately take it. If a player succeeds in meeting conditions, ie exceeding that value on the card, he can give it to one of his opponents, and thus significantly hurt his higher score. This opportunity to harm adversaries is at the expense of their own profits, but sometimes it can pay off.
But despite this tiny element of rivalry, game is more or less similar in all available numbers. Still, the game is a bit better in higher numbers, when there is an overpressure on the candidate for every card. And since its a dice game, it will not last more than twenty minutes.
The only weapon of this new box can then be its illustration. The pictures are really good, and that's true for the dice with the dots, but also with the dyes. Wooden blocks are good for use. The only problem can be unintuitive icons of the requirements, that you can find on the cards of population.
King of the Dice is in the result a slightly above-average game that, in addition to the pictures, does not outweigh its competitors. So if you already have a game of similar style, there's probably no reason to buy this game. But if you do not have a game of this type in your collection and you play with children or inexperienced players at some point, then you might consider King of the Dice, which looks really nice.
Designer
Nils Nilsson
Artist
Gus Batts
Publisher
HABA
Year Published
2017
# of Players
2 - 5
User Suggested # of Players
Best with 5 players
Recommended with 2, 3, 4, 5 players
(23 voters)
Playing Time
30
Mfg Suggested Ages
8 and up
User Suggested Ages
6 and up
(21 voters)
Language Dependence
No necessary in-game text
(5 voters)
Category
Card Game, Dice, Fantasy
Mechanic
Contracts, Dice Rolling, Push Your Luck, Re-rolling and Locking, Set Collection
Family
Series: Family Games (HABA)
Primary Name
King of the Dice
Alternate Names
Dobbelkoning, Il re dei dadi, El rei dels daus, El Rey de los Dados, Roi & Compagnie, Würfelkönig
Infos courtesy of boardgamegeek.com. More Infos.
Review: King of the Dice and dice for the king!
Final word
King of the Dice is a dice game, that goes in the footsteps of many others. Players have a pattern that they try to accomplish with three attempts. They combine numbers and colors into sets to get cards and therefore points. The game is fun, but it offers virtually no originality. The matches are fast and suitable for any number of players, but you have to become familiar with the meanings of different icons first. King of the Dice can intrigue you with nice illustrations.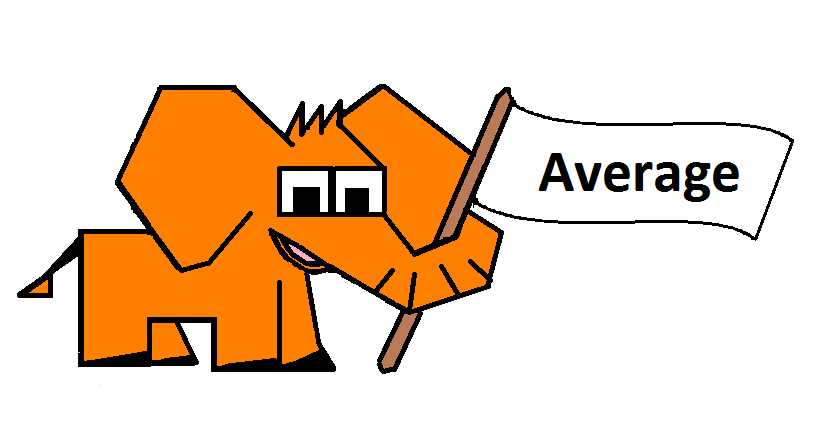 Pros
illustrations
simplicity
still a fun mechanism
village cards
Cons
unclear icons
nothing original