Children in many parts of the planet do not have such a simple life, as we do in Europe or North America. They do not know, what a computer, Internet or mobile phone is. They never even desired such a thing. And, actually, they are all happier, because they live their life to the fullest. But they are at the same time faced with a much larger problems, than which computer game should I play or what doll to buy in the store. They need to fight with hunger and thirst, but also other dangers of nature.
Imagine, you had a magic truck with a huge cargo area bigger on the inside, and you could go around the world with it. Bring joy on all continents together with laughter and solidarity. That would be great, right? Who could resist such a chance…
And now the question arises: who could resist Kimaloé, a game that allows you to play role of such lifesaver? Maybe it will make you think over all the injustice in the world and even donate money to the charity.
A trio of authors is responsible for board game Kimaloé. And its a trio of famous designers – Malcolm Braff (Animalia – review, Jamaica – review), Dominique Ehrhard (Tschak! – review, Water Lily – review) and Sébastien Pauchon (Pix – review). Game was created to support Swiss Foundation Terre des Hommes based in Lausanne. Beautiful graphics were added to the whole by Denis Kormann and all the ideas were wrapped up in a box in company Gameworks. All this was in 2008.
You'll find children's faces on the box, looking down on you, inviting you to open the lid. Their characters come into your mind thanks to many interesting components. Greatest of all is game board consisting of several parts. It is based on a hexagonal map of the world, divided into the same number of continents full of abandoned children with lots of unfulfilled dreams. While five continents have different numbers of cloudl, only one extends into the middle of the lake. This is place, where you find two positions for card decks.
Now deck is next in line. Early on, you split it into two piles – one white and the other with action cards full of dreams come true. They have a starry sky on their back and a number in the colored circle. According to the background color you will immediately know, which player card belongs to. Front side is also important, as there can be a picture of children and families on yellow, blue or red background. And also points written in the upper corner.
But there are even more important components in the box, although ordered by significance, fulfilled dreams are the main thing. There are even pawns, dice and cars or one oversized cube. Entire box is dominated with huge tiles. Two top have four ladders drawn on them, ranging from zero to twenty, which mark road to ideal world. Other big tiles show you always one sad child with his dreams in the form of colorful images, corresponding to those on cards.
At the beginning of the game, each player chooses a color, takes a wooden car, two differently sized pieces (child and adult), and a cube, which can be (and at the start will be) loaded on a truck. In its color, player also gets 27 cards of children's rights. He shuffles this deck and draws seven cards from it to start with.
You create game board in the middle, so central continent is enclosed from five of six sides with children tiles and their desires. Two ladder tiles are connected to the last remaining space of the hexagonal world. At the foot of it, players put their two pieces, while above starts its journey your loaded car. That is moment, when your trip to fulfilling dreams across continents can begin.
Players have to roll dice at the beginning of their turn. On its six sides, there are only numbers ranging from one to three. Resulting value determines the number of continents, your car can travel in this round. With the help of your cargo (cube), you can change the result by one frame in both directions. But doing this, you have to unload the cube and leave it behind. It may be picked up by another empty truck, that stops here (even yours).
Now is the time to look at the place, where you stop and help the boy or girl, whose dreams and desires are shown in the picture. You can play any number of cards from your hand, which must match not only the color, but also picture. Such a fulfilled wish is covered with played card. Its starry back side up allows you to see only points and your color, leaving the sky less cloudy, than before.
This way, trucks are gradually making their way across continents and make dreams come true, until some kid is not entirely happy and all his dreams are fulfilled. At that moment scoring occurs. And now is the time to explain, why there are two types of victory points in Kimaloé – adult and children. Each of them is represented by one of your pieces, and while in most situations, you can distribute points according to your wish, this is not the case of reward for fulfilling dreams.
Player, who contributed the most (sum of numbers on his cards) to those dreams, gets as much adult points. All other players with smaller share can enjoy receiving children points. Both are indicated on a scale of points, that figures climb a little higher. But you must always keep space between these two pawns in maximum of three spaces. If it should sometimes grow in more distance, you must stop and lose all surplus. Happy child is then replaced by other with new dreams.
If you give up your whole turn, you can draw up to three cards instead. However, you can never have more than ten cards in your hand. Game ends, when one of the pieces reaches twenty and mythical ideal world. Winner is the player, who arrived here first. In the event that there are more players, position of second pawn decides.
Kimaloé stands out from the crowd at first glance, especially with theme. Helping children from the third world is a noble idea and perhaps game mechanic alone will make you a little compassionate. And if not, a very interesting cartoon graphic will definitely succeed. But the good news is, that despite its clearly enshrined topic, Kimaloé does not forget to entertain its players.
In the description of the rules, we have omitted several important things. Each continent has another special rule, that allows you for example to play cards elsewhere or draw a special action card from a common deck. They then offer another actions for you to do and somewhat break the basic rules.
One of the most important tactical elements is cube, you are carrying with you at the start. If it unload it and move the car away, it will help you in short distance, but also offer a chance to others. These small tokens have no color and can be picked up by any player, who has a place on his car. This influence on outcome of the dice roll is very important in many situations, as you are not so dependent on luck.
Decks of all players have the same composition. Still, it depends a bit on luck, which card you draw in your hand and if you need something still hidden deep in your deck. And while revealed tiles with children dreams are also random, sometimes you simply will not find any pictures suitable to play. Fortunately, you can continue to draw and wait for chance, because the upper limit for the card in the hand is set to ten. This is a sufficient number and as you can play several cards during your one turn, you can quickly catch up and receive lots of points.
Kimaloé is also game for children, which relates to the game time. Match can be easily over within thirty minutes. Although the game play in two is fine, we still recommend to play it mainly with three and four. Good option with two is to reduce the number of continents at least by one (random). This is because the players have too many possibilities to use their cards and there are not so many blocking situations as there should be. Even the scoring of each dream is then much clearer and simpler.
Idea of helping children certainly does not peek into the world of board games for the first time in Kimaloé. Earlier, we had amazing fun with African game called Kiumbove (Czech board game), subtitled as mysterious parcel from Africa. However, this was a game primarily aimed at children and their imagination (although it certainly can be played by adults). In contrast, a game made by Gameworks offers fun not only for children, but fully entertains also their parents. Game presents also large percentage of tactics and thoughtful (yet simple) gameplay.
Also the perfect design of the box itself is worth mentioning. Everything fits into it perfectly, each component has a clearly defined place. You do not have to worry for all the beautifully illustrated pieces, because they will be really safe.
Kimaloé is an interesting family game with amazing graphics and unique processing. The game has a respectable topic, but also simple gameplay and fun perfectly suitable for a relaxing afternoon with only a little bit of thinking.
Infos courtesy of boardgamegeek.com. More Infos.
Review: Kimaloé – help for children around the world
Final word
Kimaloé narrates an important story, we should all listen to. It tells about wishes of children from all around the world, which are not heared, children, who live in a completely different environment, than we do. All it would take is to make one wish of each of them true. Thanks to this game, you will become a driver of bus of dreams come true and you will drive across the globe based on results of your die. On each continent, there is one child waiting with all its wishes and if you have something to share, you do not hesitate. You can get two types of points for this unselfish action – adult and child. But you have to manage them well, because there must not be a larger difference on point scale between both figures. You use your own deck of cards to fulfil those dreams, you cast them on a sky of worries until there is nothing but shiny sky above that child. Then you can go to sleep knowing, you helped somebody. Kimaloé mediates this feeling well. Its a simple and beautifully presented game, which reminds us, that there is also other world, that ours..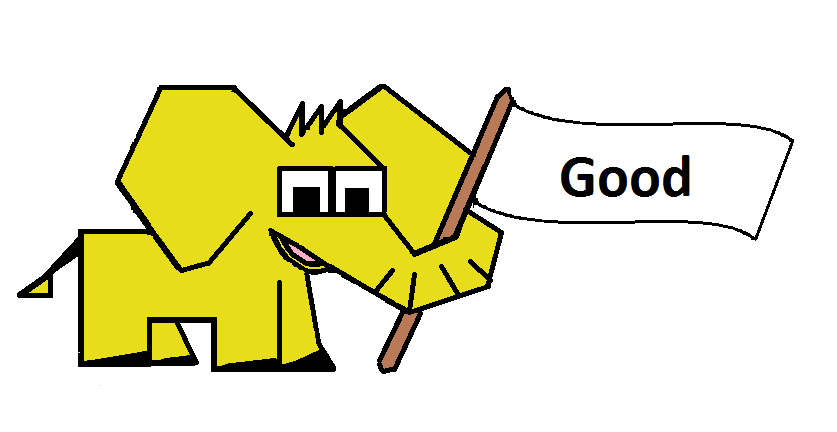 Pros
ideas and topic
processing and graphics
simple mechanic
pawns of a child and an adult
ability to alter dice result
each player has his own set of cards
luck has almost no influence