I still remember the days, when we respected them. We went to look at their graceful figures with our children, stood quietly among the trees on a meadow and hoped to see one. They carried themselves gracefully with their horns up, and we were thrilled. But because we pampered them, their numbers grew with each passing year. And suddenly, you don't have to wait for them under the cover of coming darkness, because they run on the roads and even beg for some food at the back door of the inn. Unicorns are no longer, what they used to be. They are everywhere!
And that is exactly, why our king has issued a completely new law. He announced a hunt for unicorns. This goal awaits us in the card game Kill the Unicorns. The game was created by a group of authors Cyril Besnard, Loic Chorvot and Alain Fondrille. Levi Prewitt took care of the unmissable illustrations. The game is launched by the French company Morning Games, while distribution in other European countries is handled by Esdevium Games.
The whole game is hidden in a stylish pink box, which is in the shape of a cube. Most of its interior is filled with a plastic card holder. During the beginning of the game, everyone chooses one character, in whose role he will try to catch unicorns. Each character also has a set of eight hunt cards, that are held in hand and another eight gossip cards that, after shuffling, form a deck in front of the player.
Individual participants will already have one unicorn in their possession at the beginning of the game. From a set of six starting animals, each gets random one to place in front of him. From the rest of the hunting creatures procedure, a shuffled pile will be formed. The top four of the cards will become the first possible hunted animals for the player as they are laid out in a row next to each other. In addition to these, it is necessary to create a black market offer and equip it with tokens of fairy dust, false horn and others.
The whole game lasts four rounds, in each of which there will be exactly four creatures with pointed horn available for hunting. In the beginning, players need to set traps. Not for the unicorns, but for their rivals. All players take the top two cards from their gossip deck, select one of them, and tuck it face down under any of the four unicorns running across the table.
When the obstacles are ready, it's time to do some hunting. Players will gradually try to catch all the unicorns and start with the one on the far left. Each of the hunters lays out one to three hunting cards face down, but he can also decide to pass the round.
Once everyone has played, the values need to be revealed. The highest sum will determine the successful hunter. However, he gets not only his prey, but also a secret gossip card associated with it, whose instructions he must follow immediately. The player can then place the captured creature in front of him and then it continues with catching the next unicorn in the sequence. However, the played hunt and plot cards are discarded and cannot be used again in this round.
Only when even the fourth stag has not escaped its fate can the black market stage take place. Each card has a prize, that can only be paid with the remaining hunt cards, that players still may have in hand. Individual rivals will be given a chance to buy one and exactly one card from the menu, respectively.
Individual unicorns have a point value and also belong to a specific family. This is how the price, that players receive from gnomes for captured creatures, is calculated. Therefore, in addition to fixed values, hunters will receive bonuses for sets of the same family and also possible for black market cards or plots. However, they can also reduce the value of unicorns. The one who gets the most money in the total for the unicorns caught becomes the winner and the most successful hunter.
We have good news for you. There will be no defenseless unicorn massacre happening in Kill the Unicorns. Players will only hunt them down, then hand them over to rich gnomes, and what happens to them next, is no longer the subject of the game. No grinding or blood. Just some fun instead. Nevertheless, the introductory story and the name of the game make it clear to us what an infamous future awaits them.
Above all, we also know now, what awaits the players themselves. There is a real hunt for unicorns and their sets, so that they have the best possible position, when selling them. The main characteristic of every good trader is the ability to be a bit of a shader and a cheater. To be the most successful, you simply have to pave the way with a little bit of stumbling.
And it is the gossip cards, that put the tension on the game. Betting numbered cards on individual unicorns is fun, but what takes the fun to another level is the possibility of adding some unpleasant surprises for your rivals. This is because a catch, that looks so beautiful from a distance, may not be a real win in reality. Believe it or not, even a unicorn can stink.
Another interesting element are draws. In this case, the unicorn simply takes the horn on his shoulders and runs for it. Nobody catches it. And that forces players to try to use higher values so that they have a better chance that the hunt will really succeed.
Even in the full version, the game is very simple. In general, of course, the game is an interesting topic for children, but it does not depict unicorns in just flattering poses. So it is not exactly a fairy tale, rather full of black humor, which is more suitable for slightly older players. But if you remove some picture cards, then you can play it with younger ones.
The game has the potential to entertain repeatedly and there is a lot of grin and laughter due to the constant conflict between opponents. That's why it really shines in the maximum number of six participants. At the same time, the game remains random, so even weaker players have a chance to win. In the end, every decision is at least a little correct, because it leads to some points.
Unfortunately, the game can sometimes be quite long. In time, it can easily exceed a pleasant half hour, which you can reach with a lower number. But if you decide for the most fun (equals six players), then you can count on a game of more than three-quarters of an hour.
Kill the Unicorns is not intellectual entertainment, but a light party game with an emphasis on the possibility of throwing sticks under the opponents' feet. The game is extremely funny, if you really want to have fun. Kill the Unicorns is mainly for audiences looking for a way to relax.
Designer
Cyril Besnard, Loïc Chorvot, Alain Fondrille
Artist
Levi Prewitt
Publisher
Morning, Albi, Blackout Spiele, Primus Games, Prolific Games, Reflexshop, SD Games, Tranjis Games
Year Published
2019
# of Players
3 - 6
User Suggested # of Players
Best with 6 players
Recommended with 3, 4, 5, 6 players
(14 voters)
Playing Time
45
Mfg Suggested Ages
10 and up
User Suggested Ages
8 and up
(8 voters)
Language Dependence
Some necessary text - easily memorized or small crib sheet
(4 voters)
Category
Animals, Bluffing, Card Game, Party Game
Mechanic
Auction/Bidding, Hand Management, Set Collection, Take That, Variable Player Powers
Expansion
Kill the Unicorns: The Underground Awakens
Family
Creatures: Unicorns
Primary Name
Kill The Unicorns
Alternate Names
Sejmi jednorožce!, Táltosból szalonna
Infos courtesy of boardgamegeek.com. More Infos.
Review: Kill the Unicorns – rats with one horn
Final word
Kill the Unicorns can amuse you if you just want to laugh with your friends at a silly game. It makes fun of creatures, that do not exist, but have a lot of admirerers. They can be a little touched by black humor, as well as the graphics. In general, however, there is a lot of fun within the game, especially if the game does not last unnecessarily fifty minutes. But Kill the Unicorns is still fun.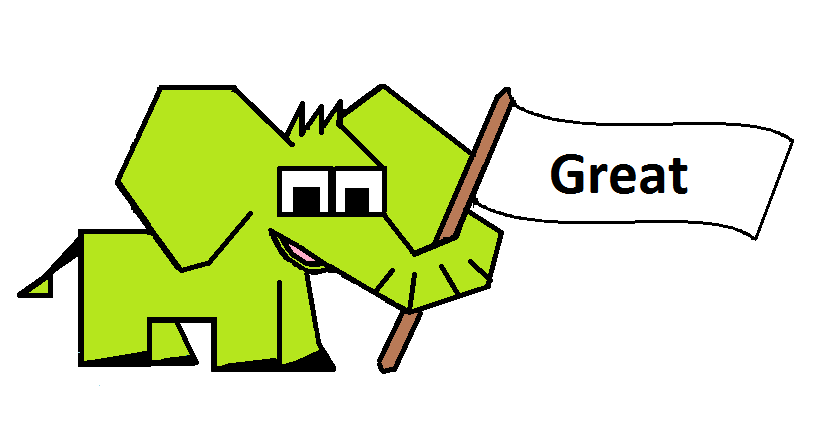 Pros
fun theme
ability to attach vicious cards to unicorn
great in a higher number of players
supports laugh
Cons
longer than necessary