A lot of things happened hidden in the shadow of the pyramid. Gods fell here, blood of all conceivable creatures was spilled, even those, who have long lived only in tales. The sand still does not show anything of these battles anymore. And just like that, the city appeared in the plain from nothing. Nobody, even the best clairvoyants, do not know, how it got there. It's time to explore it.
The new creatures are all thrilled with coming of new expansion for Kemet board game, which is called Ta-Seti. Game was released as expected under Matagot logo and was created by co-authors Jacques Bariot and Guilllaume Montiage. Expansion was a novelty at the end of 2015 when it came to market and was introduced at the Spiel 2015 fair.
Do you remember Kemet? A luxurious battling game, in which armies move in the shadow of the pyramid, fights with each other and gods look on it all from above. Players each round activate several actions on their board, they can acquire new skills in future turns, but above all try to win the victory points. They can be gathered for winning battles, modernization of the pyramids, but especially for control of the temples.
Like the recently introduced Cyclades: Hades, Ta-Seti expansion also consists of a set of modules, that are gradually expanding the basic gameplay options. This time, in a long, large box. Each of five additions has its own components here.
We take them nicely one by one in the same order as they are described in the rules. The number one here is the black pyramid and skills belonging to it. Players will be able to choose three of the four dice, that can improve and buy just the right pieces.
This makes match more interesting for all players, because they do not have choice from everything. On the contrary, they often have to decide at the beginning, what pieces and hence the pyramids will be present in this game. Everything, of course, depends on the action piles themselves, which can be purchased on the basis of pyramid levels. Expansion is quite unobtrusive, but it certainly has an impact on variability.
The second module adds a new dawn stage to the game, which will serve as another way of identifying a starting player for upcoming turn. The players are confronted with the cards and especially the tokens of the dawn. Fighters get one for a lost battle. Just the sum of the points from the played combat card and token together form power, that the player uses to battle for final new order.
Different order determining in each round is definitely a welcome addition. So far, everything has worked simply by number of victory points and could not be influenced. Whoever had the least opened the next round. But the new option is more equitable, because the one who has suffered the biggest losses in the previous round gets advantage. As a result, the game does not automatically disadvantage the last one in points, because it tells nothing about his strength.
In the chronological description, we now skip main title module and look at the fourth in the order, because it simply adds a new victory condition to the existing one. All combat participants thus have opportunity to prematurely end the game, if they reach the minimum points to win at any time and none of the others players has more points. This option favors the player who is currently on the move, but primarily solves the problem, where player can decide in his turn, which of his opponents will win, when he already does not have that chance. That is called king-making and is nicely prevented by this rule.
Then there are new cards of battle and divine interventions. They only enrich existing decks, bringing some new types. Increasing the number of cards usually automatically means good news, and it is the same in here, because there is never enough variability in these elements. There are also new monsters, that can accompany you in battle. And who would resist such a chance?
And now, just the Ta-Seti title module remains in front of us, adding a whole new set of big boards to the game. They point the way to the new city that appeared in the desert. Each player places one of his new priest figures. He can move forward whenever he chooses a move action. Pawn moves a step closer to Ta-Seti or is placed on the road (first move). Several priests can be on the route at the same time.
Players get bonuses from cities or temples as a result of their moves. And not just the immediate benefits, but above all the tiles of items and abilities, they can seize for themselves. Offer of this route is additionally supplemented by new equipment.
This part of expansion takes up the most space in the box, but at the same time, it may also become the most unnecessary on them all. It offers another opportunity to gain skills and advantages over opponents, but it draws attention away from the master board and is not interesting enough. Although this module looks pretty nicely with those special pieces, it is the only one, we did not regularly include in the game. Maybe it's because its slightly stretching the whole game time. Of course, module is offering more options and adapting strategies is still fine, so many of you might like this option.
Extending as expected increases the difficulty of the whole rules, so this new box is recommended especially for experienced players in this game. Newcomers may get confused from all these new components and should start with clean base game.
Kemet: Ta-Seti is not a breathtaking expansion. It adds and enriches elements, but adds nothing truly amazing. It is a good expansion, there is no doubt about it. However, the original game is excellent without it, and that is why the shift is not so obvious. All modules are nice and tested. So if you are true Kemet fans, then you will probably get it, no questions asked. But if you are still starting with Kement, you probably do not have to buy Ta-Seti right away.
Designer
Jacques Bariot, Guillaume Montiage
Artist
Dimitri Bielak, Émile Denis, Nicolas Fructus
Publisher
Matagot, CrowD Games, Funiverse, Lex Games, Surfin' Meeple China
Year Published
2015
# of Players
2 - 5
User Suggested # of Players
Best with 5 players
Recommended with 3, 4, 5 players
(11 voters)
Playing Time
90
Mfg Suggested Ages
14 and up
User Suggested Ages
12 and up
(1 voters)
Language Dependence
No necessary in-game text
(2 voters)
Category
Expansion for Base-game
Mechanic
Area Majority / Influence, Area Movement, Campaign / Battle Card Driven, Open Drafting
Expansion
Kemet: New Power Tiles, Kemet: Skills and Black Power Tile For Ta-Seti, Kemet
Family
Components: Miniatures, Country: Egypt, Creatures: Monsters, Game: Kemet, Theme: Deserts
Primary Name
Kemet: Ta-Seti
Alternate Names
Кемет. Та-сети
Infos courtesy of boardgamegeek.com. More Infos.
Review: Kemet Ta-Seti – pyramids return
Final word
Kemet: Ta-Seti is an expansion, that flows into the original game somewhat inconspicuously. If you did not play it before, you would not even notice. Very nonviolently, it adds small sculptures and novelties, which usually add tactical possibilities. In part, however, the variability increases, but all the fun we have praised for the basic game remains. All the modules do not connect together, but overall this box is a good expansion. But remember, that Kemet: Ta-Seti is not so perfect as expected and not everyone has to have it.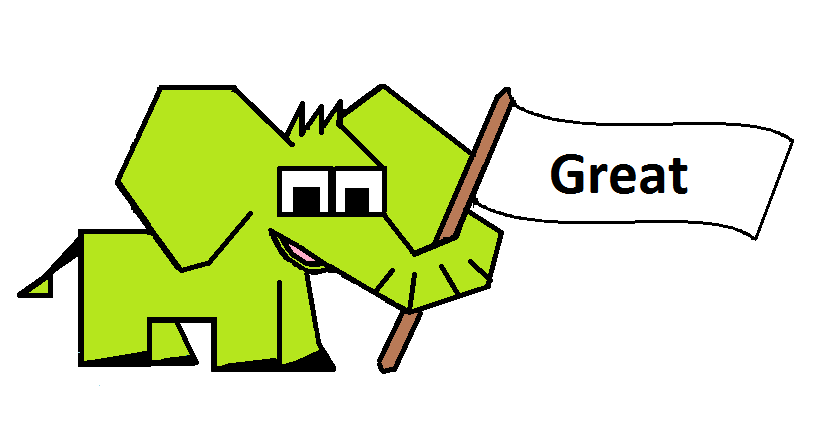 Pros
pile of new pieces
increased card variability
pleasant extras
new monsters
more tactical options
Cons
pleasing, but not absolutely necessary
Ta
Seti's part is not the best of the box