If polar bears are great at something, it's fishing. When people are looking at them watching, they pretend that they do all that with their strong large paws. But when you stop looking, everything is different. In fact, they are using rods and do not want to wet their fur.
Just a peek into the world of board game Kayanak and you will know, that this is the truth. Secret camera in land of ice showed it to Peter-Paul Joopen, which is designer of this new children's game. It was published by HABA company. Ice world was brought to life by drawings of Oliver Freudenreich.
Board game is hiding in a box with a picture of playful polar bears. They are just sitting around holes in the ice and catch unsuspecting fish, so they can satisfy their hunger. At the same time, they also compete with each other in fishing skills. You will learn to do so as well, when you open whole box. Inside await instruction booklet in six languages, several sheets of blank white paper and a game board. Is that all? Certainly not!
Although you will certainly wonder, what you'll need blank sheets of A4 for, yet we will give you just enough hints, that they are not for drawing. Directly below is the actual ice surface, on which will bear hunt. It is formed by a two-layered cardboard, which has in addition to illustrations of bears and other animals particularly decent pile of round holes in it. They extend through both layers, while the upper one is created by removable board.
Underneath it all, however, there is hidden underwater world wrinkled by lots of holes in the bottom. Into them, metal balls fit easily. They represent a total of 75 fish and they have two sizes. For human fishermen are prepared bear figurines and stickers to make them more beautiful, but also bowls to store their catch. There is also a pair of dice (one with symbols, one with numbers), several small tokens, but also a large wooden bar with a magnet on its end. Fishing rod has also a pointed end on the other side.
Thus we have actually already indicated, how the game itself will proceed. At the beginning, players divide bear figurines among themselves and take bowls in matching color. Then they need to prepare a game board – bottom of the box fulfills this function. Only metal balls may remain at the bottom, everything else must come out. Everything is covered by cardboard ice and into its opening, a blank sheet of A4 paper is inserted. Second cardboard layer is placed over it and paper thereby creates frozen ice in those holes.
Only thing needed to be done is now to tile the box in all directions and let the balls (fish) swim around the bottom. Starting player gets a rod in his hand, put his bear to any hole and game can begin.
In his turn, he simply rolls action dice, which has printed various symbols. Now these pictures tell players, what exactly can they do in rest of their turn. Face of the polar bear means moving to adjacent ice hole, while pickaxe symbol allows to punch a hole through the ice. Player may choose any hole around his bear and use the pointed side of the rod to pierce a hole in the paper.
This hole can then be used by whoever rolls a fish symbol. He takes rod, lowers bait on a fishing rod through it and tries to pull out as many fish as possible. All these activities can be done as many times as there are dots on rolled side of dice. Star symbol means, that player can directly choose, which of the three activities mentioned would he like to perform.
Once a player has used all his actions, next player in line has his chance to catch. He rolls the dice again and happily plunges into the hunt for fish. Rivalry of polar bears ends, when one of them successfully earns ten fish. He becomes best hunter and winner.
Kayanak is quickl child's game, where not so much skill, but luck plays a role. Like in the actual fishing. You need to simply select the correct hole in the ice, otherwise your search for food is doomed to failure.
But in addition to the actual selection, players also need good planning. They should not do holes in ice and let rival take their fish from neighbouring spot. Holes can always be done just around player's bear, as well as subsequent hunting, when shaggy critters sit on his haunches and waits with rod in its feet.
Those beads are captured by tilting the board and always create new and random distribution. In doing so, paper creates the perfect illusion of a frozen holes, that can be broken slightly with your paw. Fortunately, this is HABA and they always provide some expansion to basic rules. This time, weather is introduced into the game in the form of the second dice and tokens. Bears begin to really compete, prohibit each other entry to certain places, but mostly are able to freeze some holes again!
The game is recommended from four years up and we can only support this range. Just be careful, because small balls would be easy thing to swallow! Therefore, adult supervision throughout the game is necessary at this age. Children have otherwise very entertaining way to practice their dexterity and still have great fun with basics of counting.
Game is very fast (ten to fifteen minutes). And while with two, players usually split lake into two parts, each hunting on his own, with four there is more bear meeting and fighting for food. Also memory must be used, because it is necessary to have an overview, which holes were already searched for fish and which are still full.
Very idea of an ice bear with a fishing rod is funny. But also nice illustrations help atmosphere of the game and the main board is full of them. Processing is then very accurate and everything works as it should.
Kayanak is a beautiful children's game. Theme and processing is tremendously appealing and higher price is justified here by using wooden and metal components together with interesting mechanism. Children will climb over a mountain of fun and parents would like to try role of fishing bear with them in Kayanak.
Infos courtesy of boardgamegeek.com. More Infos.
Review: Kayanak – fishing and polar bears
Final word
Kayanak is children's game about fishing, where players need wooden fishing rod with a string and a magnet to hunt in freezing water. They make a hole into paper representing ice and can at that point start looking for little fish in the form of metal balls. All ice bears must move cautiously on the ice surface and watch out for other fisheries. Children have not only great fun, but also learn basic skills. They can play it even in early age and enjoy it despite the fact, that search is decided by luck. Expansion of the game adds chance to harm with nasty weather. Kayanak is a simple children's game, that looks especially beautiful and will definitely impress younger children.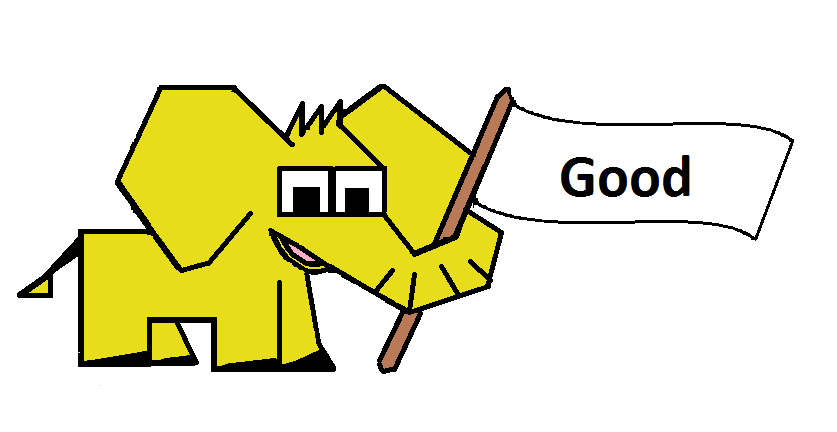 Pros
beautiful processing
great for small children
teaching dexterity and memory
illusion of frozen holes with paper
variant with the weather
Cons
luck decides, how many balls you fish out