There is something in the jungle. It can only be reflection from a pond. But it can also be the eyes of a jaguar. But what would I be for a treasure hunter, if I did not investigate? The sight of some unveiled statuettes and a temple full of unforgettable riches won't let me sleep. I quickly dock my sailboat, descend to boat, but then I see another ship is docked on the other side of the island. Who can it be? What does he want here?
And so, for the third time, we will go to the jungle for treasure hunting thanks to Rüdiger Dorn. This designer has already created two versions of his popular game, "Karuba". After the Junior version, this is purely card variant. The game was released again under auspices of HABA, it is a novelty for year 2017 and it was decorated with illustrations by Claus Stephan.
A small box is green just like the whole jungle environment. Inside, player finds one big board with sixteen numbered boxes and almost a hundred cards. Depending on the color of the back side, it is possible to categorize them into six groups each with sixteen cards (digits one to sixteen in the upper left corner). Each player will capture just one of these decks and after shuffling it, draws three random as starting hand. A joint board is placed in the center of the table and hunt can begin.
In their turn, all opponents secretly choose two cards from their hand and lay them down in front of themselves. The player with lowest total of both cards must discard one of them without use. All other cards can be used. With their help, players create their own network of island trails. Board in the middle serves only as a help to let players know, what cards are still left in their decks.
Cards can not be rotated and players must place them upwards. However, they are not obliged to follow the paths. Its only player's decision. After eight rounds, most cards are placed and it is time to do scoring. Players will receive rewards for all cards with an adventurer connected to a temple of the same color. However, neither any of his colleague adventurers can stand in his way. If players make such a connection, they will receive three points. They can also collect bonus points for gems and gold nuggets, if they are on the adventure's route. The player who earns the most points for his successes becomes the winner.
Karuba: Das Kartenspiel is again a game in which players try to find their way to treasure. This time, however, it is purely by means of cards and their interconnection. Sixteen card are always stacked in a different order and it is only up to the player to deal with it.
And because cards need to be placed next to another, it is not always possible to create the same and ideal shape of an island. On the contrary, player must plan ahead and place cards as cleverly as possible to keep their options open. They have always three cards in his hand to choose from, so they can keep one for upcoming turns. This gives player chance for planning and tactics.
But all this can greatly be influenced by other players. Not everyone will be able to use both cards in the current round, so some map parts will be missing in the end. Sometimes they can be even with adventurers or temples. It only depends on the players how smart they combine pairs of their cards to get the highest sum possible.
Getting a good point gain is not easy at all. Of course, if you are lucky and you get the right cards, you can place hero right next to the temple and take cheap three points. But at the same time, you are taking away any bonus for the gathered stones. And these are usually place, where you decide about the overall winner of the game.
Of course the game is random, there is no doubt about it. The cards come in unpredictable order, so even if you are the best planner, sometimes you simply mislead or cross a path. On the other hand, given the length of the match around fifteen minutes, its nothing significant. The game is a lightweight fun with easy rules, but it has a solid impact on players and gives them enough freedom to play.
Karuba: Das Kartenspiel will become popular with a team of less experienced players or as a speed train at the end of a busy evening. The treasure hunt is fun, dynamic and simple.
Designer
Rüdiger Dorn
Artist
Claus Stephan
Publisher
HABA, Lifestyle Boardgames Ltd, Swan Panasia Co., Ltd.
Year Published
2017
# of Players
2 - 6
User Suggested # of Players
Best with 6 players
Recommended with 3, 4, 5, 6 players
(14 voters)
Playing Time
15
Mfg Suggested Ages
8 and up
User Suggested Ages
8 and up
(4 voters)
Language Dependence
No necessary in-game text
(4 voters)
Category
Adventure, Card Game, Puzzle
Mechanic
Pattern Building, Simultaneous Action Selection, Tile Placement
Family
Series: Family Games (HABA), Versions & Editions: Card Versions of Non-Card Games
Primary Name
Karuba: The Card Game
Alternate Names
Karuba: Das Kartenspiel, Karuba: Jeu de cartes, Karuba: Juego de cartas, Karuba: Kaartspel, Каруба: Карточная версия, 卡魯巴紙牌版
Infos courtesy of boardgamegeek.com. More Infos.
Review: Karuba Das Kartenspiel – treasures on cards
Final word
Karuba: Das Kartenspiel is a cleverly conceived tile placement game, in which it's all about creating connections. For this, players always use only a limited offer of cards in hand, which is greatly affected by luck. The game is very fast and fun, which is exactly the purpose of such small card game. Karuba: Das Kartenspiel succeeded for a perfect grade.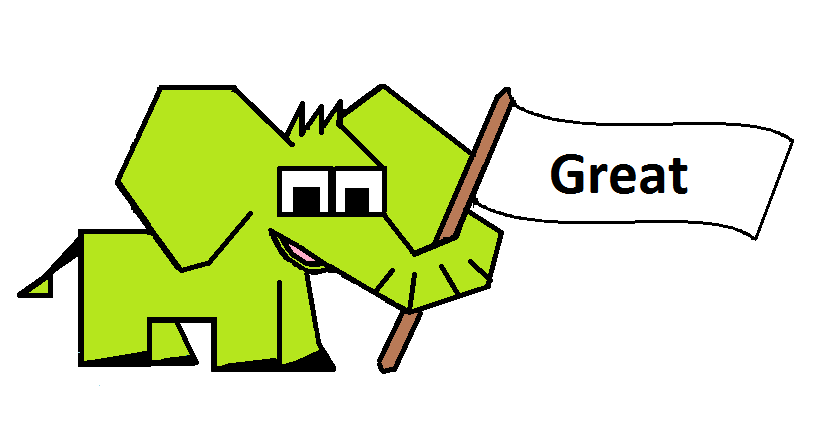 Pros
fast game
plenty of options to play
each time a different layout of cards
you must think of other players too
one card is kept for the next time, which gives a slight planning
interesting scoring
Cons
luck
throwing one card can severely disadvantage someone in the final scoring