Kaa, Kaa, Kaa. A rumble can be heard from outside, coming through a tunnel. Me and my teammates are standing in front of this long hall, waiting for our moment to enter. Our fans are calling us. But it is not the right time, yet. Only boos on the opposing team will tell us, that it is time to show ourselves and give them what they want. Today, we are standing against dangerous giants. Last time we played against them, it cost me three teeth. Today I´ll better be careful or I will never eat meat again. But there is no time for such thoughts: it is time. The tunnel is just a short prelude to hell that awaits us outside..
Kaosball. This is the name of a new sport, that was invented by the company Cool Mini Or Not in cooperation with Spaghetti Western Games. The author of this new entertainment is popular Eric M. Lang (Quarriors! – recenze, XCOM: The Board Game). Charge of graphics and illustrations of the game was given to Andrea Cofrancesco and Mathieu Harlaut and entire work was released only a few months ago in 2014.
On the lid of the box, we see a suspenseful situation, because we see all the teams. And they would most probably like to immediately rushed into each other and give a good punch into rival nose. But it is not yet fortunately time for such heavy stuff, because all players are carefully placed inside the box for now. And you will understand this, as soon as you carefully open the lid. The box is filled with more cardboard boxes, like Zombicide (review) from the same publisher.
And inside is also this time expected content, quite a pile of miniatures. These are carefully placed into a plastic molding, which thus protects them from damage. Specifically, interior offers a total of 64 pieces of players. Most of them belong to four available teams, each having thirteen players, but there are also head coaches and eight special ringers. All can be distinguished by the shape of the base (runners, bruisers and ringers) and also teams according to their color.
To play the game, you need also board showing the gaming area. Around the main square field measuring five by five frames (near center one are small scoring spaces) is homefield of each team. It is always separated by a colored line, which is used for main scoring. Other boards are then used to monitor status of the game, but mostly are there boards for individual teams. These show (in addition to the description) team statistics, special powers and places waiting for improvements. Each must be mounted with three dials to track the number of fouls, finances and upgrade points.
You should also not miss sixty game cards, 24 enhancements designed for the competing teams and dice. Tokens are replaced by a series of small plastic pieces, representing ball, walls, damage or fire.
At the beginning of the game, players lay a game board in the middle. Everyone chooses a team to play with and sits on the corresponding side of the field. He also gets team miniatrues and board. Coach with the same colored base is placed on zero space on scoring board. Before beginning of the battle, participants will also receive 12 money, that is set on the dials on their respective board. Then everybody creates his starting formation of three runners and two bruisers, all placed into the home field. Everyone gets seven random action cards from a shuffled deck. Damage, fire and wall tokens are prepared aside. The ball starts match in the center field. Its then needed to mark the first quarter on the main board.
The whole fight is divided into quarters as we already know. In each of these four stages, players try to score points either in game or when buzzer sounds. In his turn, coach has always choice to either play one of the action cards from his hand and immediately implement its effect or move one player on the board.
Such a character may then move through the field by five fields, but always at right angles and not diagonally. Only bruisers and aces may try to get ball from opponent´s player or simply attack him, although ball is elsewhere. To do this, it is necessary to be with figure in the neighbouring field. Before doing this, its possible to get into more advantageous position by moving three steps in any direction.
In both fights (it does not matter, whether it involves ball or not), a competition is waiting for opponents on the field. Simply by taking and playing one of a number of yellow cards from his hand, adding its number to team´s ability, players compare their results and find outcome. But at the same time, each player may use a number only once in a quarter. This is called a live card, while second same number is dead. In case of playing a dead card, automatic loss is waiting for this player. Thus, if the opponent does not play also a dead card (or action card of other than yellow color, which normally can not be used for combat). In that case, die decides.
The ball can be lifted easily by moving to location, where it lies. And player with possession may pass it to his teammates on adjacent fields. Such a handover costs nothing and it can be done before or during the movement. Results of the battle depends on whether the player is attacking opponent without the ball or if he wants to steal it. If the defending player wins contest, he may even push the attacker back. But then there is the attack out of the game, which can result in a wound.
Points can be obtained by finishing turn of a player on either one of the small scoring position in the middle, or even to fetch ball to touchline of player´s own team. In both cases, he must stay in possession of the ball until his new turn comes, because scoring takes place right at the beginning of each turn.
Each card played (either as action or from the competition) goes into a line of burned cards, which also serves as a timer. Once one of the coaches plays his ninth card, buzzer for end of the quarter sounds. Other players have one last chance to take their turn and then its all followed by the main scoring. This time, possession of ball is not important. Instead, players get points for position of their kaosballists. After fourth quarter, team with most points wins.
Kaosball is a bit of a sports game. But really, just a bit, because for the most of its part, it´s a hard body to body battle and ball here is a mere backdrop by which they are fighting. At the same time, it is not the only way to get points. It is also important to keep the opponent´s out of the ball and position of team members at the end of quarters play a vital role.
The game has a very quick turns, when you actually do not feel like waiting for something. Before you think about your tactics for upcoming turn, you are back on line. This is because each round is about playing a card or activating one character. You will not be cycling through all your pieces each turn as in other games. Thanks to this, both players have a better chance to respond to actions of opponent. In doing so, the game is full of interesting decisions, that depend not so much on the cards. They become more and more important as end of quarter is getting near, and you need to "burn" numbers, that you have not yet played.
Kaosball offers extensive rules and details, which are not all mentioned in our description of the rules. This makes it quite complex and certainly is more suitable for experienced players. Fortunately, the manual contains a number of examples, that will illuminate the main concepts. Crucial for understanding of the whole game is mechanism of live and dead cards, around which everything is built. Take good care to explain it well to everyone before you play, because that is where the highest number of misunderstandings comes from.
Chaos is a major theme of the game, which it why its hidden in its name. With the increasing number of players, anarchy is increasing as well as struggle on the playing area. And that becomes filled with fights, which are another level of competition. When doing competition, opponents have access to public part of information of their rival, who then adds a card to it all. So no luck, only deduction here. In all numbers, players are accountable for their decisions and their happiness. Game is excellent with two, but you will well enjoy it even in three, while madness in four is a source of interesting experiences (although the game slows down and time between turns is extended with four players).
Each team has its own specific characteristics, that should be exploited for their own benefit. Players have also possibility to deal with disadvantages of their particular team in the draft, which starts the game, when you decide to play with ringers and upgrades. Gamers choose, which inserts is clipped on their board and which famous kaosbalist is added to their team. These improvements, as well as the different teams in a box ensure, that the game remains constantly new and exciting even after many matches. Replayability is at a very high level.
Battling is much richer thanks to them, although you may not use them, if you do not want to. But we really recommend to play without them only when learning the game, because these tiles and miniatures add another tremendous level of fun. Ringers can do actions of both your player types, which makes them a really versatile and interesting addition. And what about upgrades, that can incredibly enrich and change the game (for example, distant passing). And we have not mentioned yet about the possibilities of cheating, which again points to push the boundaries another step towards perfection.
A large offer of options for scoring ensures, that each team will have some of those points captured for their side. It is then only about who will be handier. This is, where Kaosball is real entertainment, that will not let you take a breath for a whole hour, which usually is length of one match. But your turn is not overwhelming, because you can do one and one thing only each round. Despite the constant movement in the field, game is moving quickly.
It would be hard to find someone, who would not like processing of Kaosball. Miniatures are very precise, but what gives the game excellent atmosphere, are other little things – skulls, dice as indicators of time and great illustrations. It is all but still nothing compared to the magnetic team boards, which then holds upgrades beautifully, and you should not worry about them moving somehow. This is, how processing without compromise supposed to look like.
Kaosball offers a great experience from the very first minute of every game. The importance of scoring increases with time, because the value of points begin to increase. But even those acquired at the beginning can create a difference in the end. And precisely because this, game is always interesting and offers a real flood of experiences. Kaosball is perfect addition to any collection, because this could really be a gem.
Designer
Eric M. Lang
Artist
Andrea Cofrancesco, Mathieu Harlaut
Publisher
Cool Mini Or Not, Spaghetti Western Games
Year Published
2014
# of Players
2 - 4
User Suggested # of Players
Best with 4 players
Recommended with 2, 3, 4 players
(14 voters)
Playing Time
60
Mfg Suggested Ages
14 and up
User Suggested Ages
10 and up
(5 voters)
Language Dependence
Some necessary text - easily memorized or small crib sheet
(6 voters)
Category
Miniatures, Sports
Mechanic
Area Majority / Influence, Auction/Bidding, Hand Management, Team-Based Game, Variable Player Powers
Expansion
Kaosball: League Pack, Kaosball: Ringer Pack – The Survivor, Kaosball: Ringer – Apocalypse & Hoots Mon, Kaosball: Ringer – Biru Biru & Scrag, Kaosball: Ringer – Gabriel, Kaosball: Ringer – Gangsta Z, Kaosball: Ringer – Gnome Mercy and Footie, Kaosball: Ringer – Gojira, Kaosball: Ringer – Kongbad, Kaosball: Ringer – Kutulu, Kaosball: Ringer – M.A.Z.E., Kaosball: Ringer – Mr. Awesome, Kaosball: Ringer – Nibbles & Dis Assemble, Kaosball: Ringer – Rumblefist, Kaosball: Ringer – The Patriot, Kaosball: Ringer – The Warrior, Kaosball: Ringer – Tycho, Kaosball: Ringer – Zorra, Kaosball: Team – Asgard Valkyries, Kaosball: Team – Boomtown Cowboys, Kaosball: Team – Bridgetown Trolls, Kaosball: Team – Felinia Hellcats, Kaosball: Team – Malltown Zombies, Kaosball: Team – Moonshire Lycanthropes, Kaosball: Team – New Edo Samurai, Kaosball: Team – New Victoria Klockwerks, Kaosball: Team – Port Royale Pirates, Kaosball: Team – Salem Warlocks, Kaosball: Team – Samaria Barbarians, Kaosball: Team – Shadowvale Ninjas, Kaosball: Team – St. Cloud Paragons, Kaosball: Team – Worstshire Goblins
Family
Creatures: Vampires, Crowdfunding: Kickstarter, Game: Kaosball, Theme: Fantasy Sports
Primary Name
Kaosball: The Fantasy Sport of Total Domination
Infos courtesy of boardgamegeek.com. More Infos.
Review: Kaosball – creating chaos in a sport match
Final word
Kaosball invites us all to sports event, which is a bit about the ball, but much more about hard and uncompromising head to head battle. If you include all of its options in the game, then you get great entertainment, which revolves primarily around position of kaosballists on the field. The actual ball is only second in the standings and its only one way to victory. Therefore, Kaosball is actually not so much a sports game, as some players may want and think. That does not prevent it from burning cards, moving kaoballers and fights being tremendously entertaining at all. The game benefits a lot from speed of individual turns (their time somewhat increases in four, but is replaced by a feeling of absolute chaos) and excellent processing. However, individual battles are also very variable and game will provide fun for many games. Kaosball is great way to live through a massacre with other players on the pitch and in doing so, sit at home in the comfort of your couch.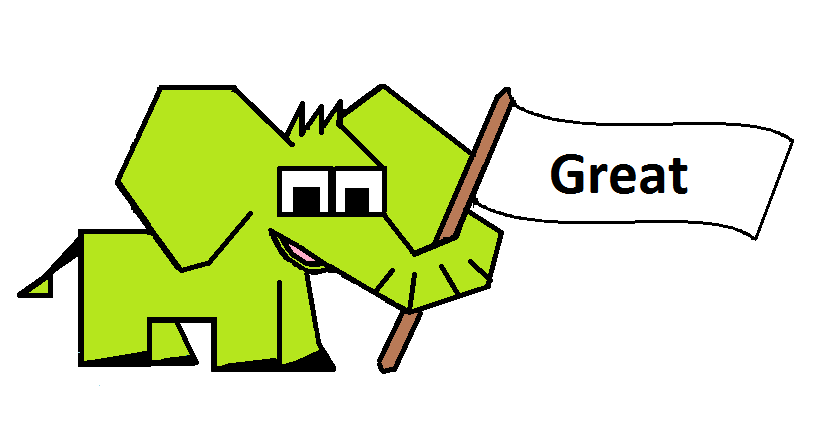 Pros
processing without compromising
excellent and versatile entertainment
great in two, chaotic fun in four
more ways to play
upgrades and ringers enhance variability
great replayability
excellent atmosphere
lots of ways to score
interesting mechanism of burning cards
Cons
bigger delay between turns with four (compared to lightning exchanges in two)
some may be disappointed, that it´s all about positioning
perhaps too messy for some players