Trees, animals and mysteriously dressed women. Everything attracts me as inspiration. But without an experienced eye, which would lead my hand, my drawings are always only strange doodles. Whatever I try, I can not find an artist within me. That's why I decided to go to Kanagawa, where renowned master Hokusai lives.
But hero of our story was not the only one, who got the idea. Joining him on the doorstep of master will be also several other candidates. Fortunately, old bearded gentleman is in a good mood and can take them all into teaching. And you'll play Kanagawa as one of them. This brush-filled game was prepared by pair of authors: Bruno Cathala and Charles Chevallier. Illustrations are done by Jade Mosch and entire issue was entrusted to experienced IELLO company. And result could be shown in 2016 on fair Spiel in Essen to players from all over the world. Including us.
Even a small box with a deer over Japanese valley indicates tip of the brush, so we can wait inside. But colors fill also inside of the box: first bamboo placemat, which serves as common game plan. First, all it takes is to roll it out and get dozen gaming spaces in sight, divided into three lines. This common board is placed in the middle of the table.
Above him will be spread tiles of painter diplomas. Each color represents a different theme and always sorted by number, when doing setup. And next to these nineteen elongated pieces will also lie set of shuffled lesson cards. These cards two parts, and while left side is used to expand your study, left part can be used as part of finished painting, which is quite unique concept. Each of disciples gets one starting tile, that shows the introductory part drawings (and clearly refers to one type of landscape, which he already has mastered) and also two wooden brushes. Starting player gets a pair of figures – master and assistant.
Game is divided into rounds, which always start with a lesson. Player in the role of master draws teaching cards from the deck – as many as there is players – and spreads them into top row of the board. Most of them are turned face up publicly, but card that should be placed in a dark space remains turned face down. Thus, no one knows contents of this lesson for now.
Each player then (including the master) gradually decides, whether he wants to stay in school and wait for next lesson day or if he already feels he has learned enough and want to try to complete next part of his paintings. To make a decision is a bit easier, because players can always go through drawing pile and look at back of the cards. According to those, they might at least recognize type of card, although they do not know its actual value.
If a player decides to leave the classroom, he can take all cards from one column. Conversely, students who remain in school, will place new lesson cards into new row, but only in columns, which were not selected by players, who left. When penultimate player decide to leave, even the last one also has to take cards of the remaining column and they also may proceed to the second phase (which has to be done immediately after leaving school).
Acquired cards can now be attached to top or bottom of their starting cardboard and thereby either used to continue drawing or expand their studio. Cards can be rotated, so there is always visible only the correct part. They are always stacked to the right. Players slide them benath those already used cards, but to show the right part, they sometimes have to be rotated 180 degrees. Players have to divide all their new cards between these two uses except for a moment, when their level of study permits to keep card without immediate use for future rounds.
Symbols on new studio cards provides new brush or they can provide a little figurine of assistant. This suggests, that opponent will become starting player in upcoming round. That is also reason, why it is important, that players attach their cards immediately, when they leave school. Because of this, only the last person to play studio card with assistant symbol gets right to start the next round.
Instead, player may decide to use card to make his painting larger. But each card requires certain types of brushes to be placed there. Here, players can use their gained brushes, that can be placed on any empty space on card, providing ability to draw this type of landscape. Further, it is possible to move these brushes to other positions in the studio. To do this, player needs to have arrow icon in his studio. Each arrow can be used once in a round. Only in the event, that player has enough boxes of that particular environment (such as the ocean) with brushes on them, he can draw a card and attach it to the finished image.
For his drawing, players can take a reward in the form of diploma, but only if he fulfilled requirements of one, which is available. Diplomas are awarded for different types of environments, but players have to complete given number of pieces of that pattern in their image. If player takes such a diploma, he is giving up on chance to get better grade in this type of landscape. Conversely, player may decide not to take this reward, but to get another chance, he needs to improve his level of painting by adding another card to painting.
Once everybody has gone through school and artistic stages, its time for end of the round. Player, who last played tile with an assistant (and is holding assistant figure now) becomes starting player for the next round and gets also big master figure to his possession. Game ends, when players have added last card of teaching to the school (or have created an image with length of eleven parts). All players choose last column, place their card and it's time for the final scoring. Each of the opponents is awarded for all picked up lesson cards, in addition to other points for longest uninterrupted series of the same seasons, points printed directly on tiles, as well diplomas and two bonus points for being master. Whoever has most points wins.
Kanagawa is a fantastic game, that does almost everything right. It loses only points for originality, because there is nothing new about its mechanics. Unique, however, is the best word to describe it. And primarily with focus on how its all put together. This time processing and mechanisms wonderfully blend together with theme and game brings real joy.
There are plenty of places, that have to be approached tactically. First important step is good timing in collecting lesson cards. Sometimes, it is worth getting important card immediately from first row, even at a price of receiving only one card. Other times, players will be waiting for second row to appear in the selection or even third one. Each waiting is at the same time also taking chances, that good cards will be picked up by another player. Very important role is playing order in the current round.
But each card has different elements, that players must take into account, when choosing their column. They can be used in two ways. When using as new studio gear, players must take season spaces in account, so they will be able to add valuable painting parts of various types. But they should also be enhancing arrows for versatility, get brushes and victory points. Without all of these ingredients, it is impossible to imagine any significant success.
Game is a huge hit especially among non-players and families, where tremendous processing combined with elegant gameplay impresses as an ode to joy. Of course, it is an easy game, but players always choose among same set of cards, so nobody is disadvantaged. Luck plays a different role here.
But disciples must know, how to take risks and not only in timing of collecting cards, but also in getting their diplomas. The more parts of the picture from that season a player has, the better diploma he gets. At the same time, he must comply with chance of losing card to others / faster players. Or take current diploma, but be forces to stick with it for rest of the game, even if he qualifies for better one. Players faithfully guard each other and know what each of them needs and wants. And if someone refuses a diploma, then he paints himself a red cross on back of his head for others. This is often breaking of bread part of the game, because points for diplomas is substantial part of the total sum.
In the game, there is not actually any conflict and this may be an element, that someone will be missing. Players still collect cards from common board and steal each other that diplomas. But that's it.
Game is a bit better in higher numbers, but is good even in two. As a duel, game then offers only two columns, which leaves slight signs on impression. At the same time, gaming in two is subjectively longer, as players have ability to perform multiple tasks and paint much bigger picture. They also can reach the limit, which ends the game prematurely. Total game usually takes around some thirty to forty minutes.
Processing deserves its own paragraph, because it is huge success. Graphics and quality of components, this time, deserves all attention and it marks overall experience. This is supported by really nice illustrations.
Kanagawa is a game, that deserves great praise, especially if you are looking for family game with light relaxed playing. While offering a pile of options and decision making, its doing all that in the spirit of simple rules and impressive experience. So if you do not expect to play some deep tactical match, Kanagawa can bring nothing but joy to you.
Designer
Bruno Cathala, Charles Chevallier
Artist
Jade Mosch
Publisher
IELLO, 2 Pionki, Albi, Bureau de Juegos, Devir, GoKids 玩樂小子, Korea Boardgames Co., Ltd., Lavka Games, Mancalamaro, Portal Games, Redbox Editora (Redbox), Reflexshop
Year Published
2016
# of Players
2 - 4
User Suggested # of Players
Best with 4 players
Recommended with 2, 3, 4 players
(114 voters)
Playing Time
45
Mfg Suggested Ages
10 and up
User Suggested Ages
8 and up
(27 voters)
Language Dependence
No necessary in-game text
(17 voters)
Category
Animals, Card Game
Mechanic
Hand Management, Open Drafting, Pattern Building, Push Your Luck, Set Collection, Turn Order: Claim Action, Worker Placement
Expansion
Kanagawa: Yokai
Family
Admin: Better Description Needed!, Country: Japan, Mechanism: Tableau Building, Theme: Art, Theme: Painting / Paintings
Primary Name
Kanagawa
Alternate Names
Канагава, 神奈川學苑, 카나가와
Infos courtesy of boardgamegeek.com. More Infos.
Review: Kanagawa – japanese art for life
Final word
Kanagawa is a great choice for players, who like less demanding games, but also like their gameplay to have head and tail and interesting theme. The final step towards gamers, however, is unique processing, that will simply put a smile on your face. Building studio is supporting your painting efforts and its all really fun. Despite its minor flaws, Kanagawa demonstrates, how to make games for fun.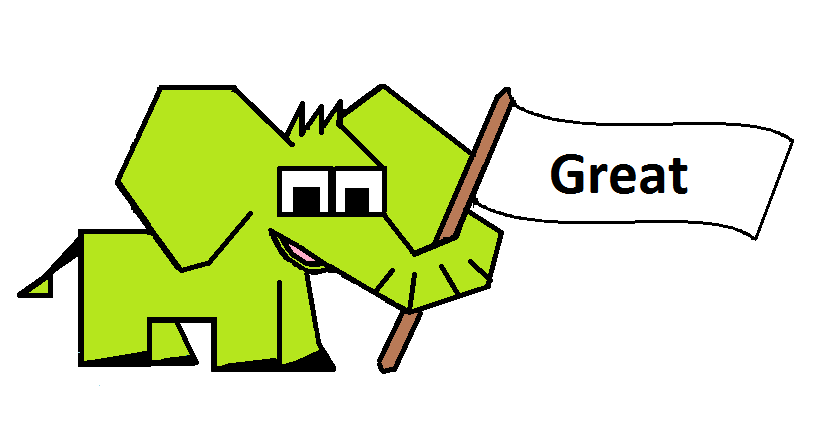 Pros
awesome processing
simple and logical rules
linking theme to the gameplay
pile of options and making decisions
players must be able to take risks
Cons
no new ideas
weaker in two
no significant conflict