In China, the are still wearing big pointy hats. These headgears have several advantages, which normal Europeans cannot know – the biggest is of course, that despite its wide area, you will be spared the annoying sharp sunshine. Another advantage is its weight, because these hats are really light and maneuverable. One gets used to it surprisingly quickly.
And it leaves one more advantage, which is headed to Europe now, thanks to Jean Luc Renaud. You can play game called Kabaleo with these hats. This game is now brought to you by the french company Gigamic. So Kabaleo is in fact new only to the abstract world of board games.
Although this is essentially a common abstract game, the box will capture you by its unusual hexagonal shape. Surprise continues even when you raise the white lid, because inside you will find fourteen round deep pockets. They are full of carefully wrapped hats and caps with multicolored stripes. Only six of them are completely snow white.
In their quest for the customer they are accompanied by a booklet with the rules. They have a classic square shape, although we think, that it could be hexagonal as the whole box. Of course handbook contains a heap of world languages and the very last on the list is also our czech.
Like many other games from Gigamic, like the recently reviewed Coyote (now only czech review available), Kabaleo also includes several variations. We will look together at the basic game for two players.
At the beginning, it is necessary to determine the initial set of bases – colored hats. Those come in six colors, but their number in the lot is designated by number of rivals – for two there will be only four, five for three and only for four players you will get a complete color set. From each of the colors, you will spread several hats at random on the table to create tower bases.
If the game is played with less than six colors, you have to exclude remaining hats and use only correct number of colours. But you will include also additional snow-whites, which have on their inside a subtle color dot. They serve only as a starting draw. Each player will then play for one secret color – just as in Ribbit only he will know his colour till the end.
Each of the players will keep the drawn hat in front of him. Now he needs to add another basic set of stones of all colours in play, which will help him to form a tower. You draw randomly from a bag, where you put all the other caps of active colors. Players draw as long as there are some left in the bag.
Kabaleo is finally ready and duel of colors can start. Each player follows his secret goal and tries to have most towers of his colors at the end of the game. Painting of the whole tower is always determined by the shade of the top hat.
Each player can place one of their colored caps on any tower in his turn. In doing so, he must follow a few basic rules. The most significant of these rules is, that if the tower is made still only of base, you cannot put hat of the same color on top of it. But you can lay same colors on themself, when the tower is higher. You will even want to do that.
If the tower has on top at least two caps of the same color on your turn, you can take them back and reduce the tower. Even if they were three of them, you can always just take the top two. It is this tension, that holds the most important strategies for the entire game of Kabaleo.
Once all players have placed their stones on the tower, the game ends and you need to count the number of colored towers for each color. Players reveal their secret mission and the one, whose color has the most towers, is the winner.
Kabaleo fundamentals are very simple and reminds us of treehouse Ice Towers. There is a similar system applied to the tower building itself. But in Kabaleo, you have also secret goals and according to them each player is trying to get his own color to the front. That's much better.
All in all, Kabaleo is better game than Ice Towers and more fun, because it contains a touch of mystery in each match. It brings quite interesting diversification in this little abstract game. As the player moves around the course, you can deduce by half of the game, who actually plays for which color. But by then, it may be too late, to change that situation in your favor. In addition, by playing Kabaleo, you will most certainly train your deduction skills.
Similarly as in Kakuzu, also here you have the most control over the development of the game in two players match. Once the player numbers grow, the players are less and less likely to affect their situation on the table.
The greatest strategic weapon is of course not laying stones alone, but taking them back. You can play so skillfully to enrich yourself with a few other hats of your color. Then it's up to you, how well you will distribute them back on the table.
There are also some drawbacks linked with the stone taking. You might experience longer game length, if two very tactic players meet. In fact, they can easily repeat several moves again and again, without wanting to move on, resulting in a draw.
Kabaleo is elegant in its simplicity. You do not need anything to play except a lot of caps. In most cases, even the most thoughtful and strategic game will end in five to ten minutes and you have no problem to play several games in an evening. The rules are easily explained and small children around the eighth year will be entertained by the need of keeping secrets. But let's face it, they are not good at it.
Everything is enhanced by really excellent processing. All caps are made of special material, which seems to be somewhere on the border of plastic and ceramic. Storing them in a box is easily solved in chimneys. On their the sides, they have small holes, so you can stick you finger in it and easily pulling them up. The box itself will draw attention to itself, with its unusual shape, which deviates from the ordinary range of board games.
But there's something missing. The lack of some joy of winning is present in Kabaleo. Maybe it's just playing with the wrong players, but there is no satisfaction in winning. The shape has most certainly won over the game soul here.
Kabaleo is simple quickie. You can not expect some sophisticated experience or depth of Quixo. But you won't have to think hard, when playing it. You will gladly reach for it with your children or as a filler, when playing more complex games.
Infos courtesy of boardgamegeek.com. More Infos.
Review: Kabaleo – those pointy hats
Final word
Kabaleo is a simple express game. It's not first or last game in this department. It will astonish you with its flawless components. You build towers and trying to get dominance for your secretly drawn color. Only in the end, you'll uncover them and determine the winner. Tower has always color of its tip. While playing in two players, you will enjoy quickness and strategic battle. The more players you engage, the more you will lose control over development of the game. If you are looking for and easy entertainment to pick to relax or fill a short gap, then you can focus on the hexagonal box of Kabaleo. But the search for more demanding abstract game will not end here. We recommend to put your bets on another of Gigamic horses...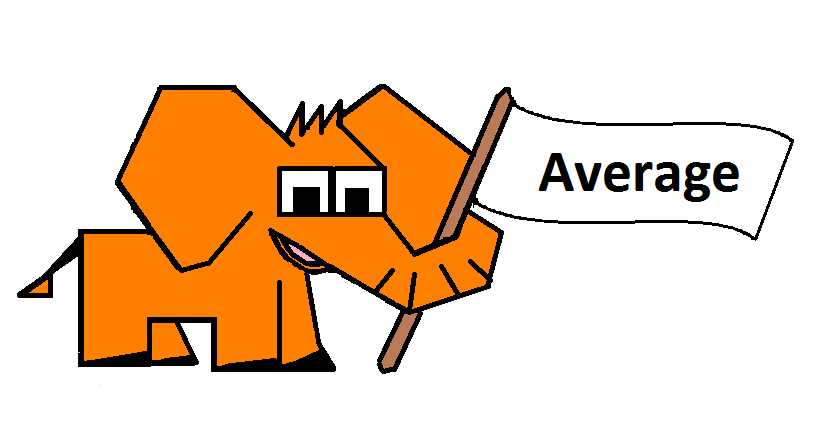 Pros
original box
great components
quick playing time
secret colors
easy and relaxing game
Cons
more chance with more players
tactical players can get a draw