A lot of people would consider a day at the dump as punishment. But there is one type of people, who will enjoy every moment of that day and find a huge opportunity in it. Artists. That's because they see every piece of iron or destroyed appliances as a chance to express themselves. With a great deal of skill a unique art object may arise.
Who would not want to build something out of the garbage without getting dirty? Fortunately, we have a great chance in the board game Junk Art created by designer duo Jay Cormier and Sen-Foong Lim. The game was released in the production company Pretzel Games (Flick Em Up) and especially under the auspices of F2Z. With illustrations by Chris Quilliamse and Philippe Guerin, box embarked on its journey through the world in 2016 and distribution is done by Esdevium Games company.
Before even starting the game, you will be completely surprised by the package, which is done as a wooden box with a sliding lid. To protect the wood, its all placed inside a cardboard bottom, that serves you those classic labels, text and pictures to get the overal impression. Its still not bigger on the inside, where it has four compartments filled with piles of wooden pieces representing garbage (fifteen different pieces in four colors = 60 parts), round fan tokens and six wooden bases. They will be the first thing players get at the beginning and each one places a base in front of himself. And the said wooden pieces create a basic game area in the middle of the table along with garbage cards (sixty cards, each corresponding to one piece) and a set of three cities. These one determine rules of the game and are chosen randomly from more (they are often specific to different numbers of players).
Each of the three selected cities (a total of twelve) has to be visited in order and has its own specific rules. But it's always about building up and in most of them, players are trying to reach as high as possible with their buildings. To measure their creation, there is also one tape measure included.
Often, players get garbage cards into their hands to start the round (= city). And it will be choice of cards, whether they are chosen on their own, randomly or through opponent's call to identity wooden pieces, which should be placed in the current round. During construction, it is possible to use both hands, hold your base or push already placed pieces on a standing building.
Players take turns trying to reach higher than rivals with their building. Sooner or later the pieces begin to fall and junk art starts to crumble. Whenever a player drops a piece, that had been previously part of his work (he did not place it in the current round), he must set it aside to his own punishment pile. Their count can end city match or, for example, eliminate its owner from the round. At the end of each city visited, players compare height of their buildings (or other objectives) and gain some fans. They continue to tour across all three towns and then in the end find out, who is the most popular. This player is the winner.
Junk Art is a game, that has magically simple rules. The foundation is really a usual skeleton of skill games, in which individual pieces to build are randomly selected. Players again will have to prove their skill, a steady hand and an accurate estimate. But while the base can be described in two sentences and does not surprise you with anything new, real fun of the game is made by individual city cards.
Visiting another city provides an entirely different course of battle for favor of fans. It differs not only in dealing the cards, but also gameplay and method of scoring. Each time its different and each time its interesting.
Players can choose cards for their rivals and affect their chances. The pieces are superbly designed and most of them require a really clever manipulation. Their combinations are always possible, each trash can have its place on your building and not making your entire work fall. But as the height increases, also difficulty bar is raised. And each more stone selected for your rival means, that you can hammer into their masterpiece. This option is great and it includes several options.
However, there is far more possibility, than that. You will build at the same time for same or all on one common base in the middle. Players usually do not have much opportunity to significantly affect, which piece will they be building. At best, they choose from three cards. But they must be able to handle any challenge. Such an artist is usually the winner in the end.
Game is very dynamic, because each round is really fast. Participants are constantly placing pieces and there is no time to become bored or to look away. All competitors have their eyes pinned on the building and trying to prepare for the next round, which will come in a few moments. One mistake fortunately does not usually means automatic loss, because only more fallen pieces may eliminate player. For these crumbled pieces of their artwork, some fans may be lost as well.
Fundamental role is not only in tactics of opponents, who may slip you difficult pieces, but also in luck. When players choose themselves, they still have to work with anything, what's in store from the drawing deck. And sometimes, players get advantage over another. On the other hand, its not number of tiles placed, that decides, but their final height.
Processing is great. Wooden box has stunning impression and actual pieces are simply great. Wood is a safe bet and it really works. Unfortunately, quality and feel is also consistent with price tag, which is really high. Maybe too much on the game focused solely on skill.
Junk Art is a game sculpted to its last bit. Thus, if you do not like a similar type of games or have really non-skillful fingers, then you will not enjoy this building fun. Tactic is not main base here. Its skill. Thinking will not win you this game. But this is again quite a good message to some players and they will approach Junk Art with enthusiasm. Game represents the best in terms of entertainment and adjusting to challenges, all this thanks to pile of excellently variable cities with different rules. Each match lets you visit three cities and some versions will therefore be new to you even when playing your sixth or seventh game!
Designer
Jay Cormier, Sen-Foong Lim
Artist
Philippe Guérin, Chris Quilliams
Publisher
Hobby Japan, Kaissa Chess & Games, Ludonova, MINDOK, Plan B Games, Pretzel Games
Year Published
2016
# of Players
2 - 6
User Suggested # of Players
Best with 6 players
Recommended with 2, 3, 4, 5, 6 players
(52 voters)
Playing Time
30
Mfg Suggested Ages
8 and up
User Suggested Ages
6 and up
(13 voters)
Language Dependence
No necessary in-game text
(8 voters)
Category
Action / Dexterity, Party Game
Mechanic
Bingo, Hand Management, I Cut, You Choose, Player Elimination, Single Loser Game, Stacking and Balancing
Family
Components: 3-Dimensional (3D), Mechanism: Tower Stacking, Organizations: The Game Artisans of Canada, Theme: Art
Primary Name
Junk Art
Alternate Names
Junk Art: Umění z odpadu, Junk Art: η Τέχνη της Ισορροπίας, ジャンクアート
Infos courtesy of boardgamegeek.com. More Infos.
Review: Junk Art – becoming an artist
Final word
Junk Art is great fun. This is actually about everything, you might need to know about this game. But while all lovers of clever fingers and skill games are already running to get one copy, there is number of players, who are not its target group. And it will take more to convince them. Not only round dynamics, diversity of individual matches (each with slightly different rules) or the fact, that their chance for victory does not end with one mistake. Unfortunately, the price tag may also deter many potential fans. If you can deal with it, then Junk Art is great fun. But only time will tell, if precise quality processing or saving money by buying some cheaper game will be victorious.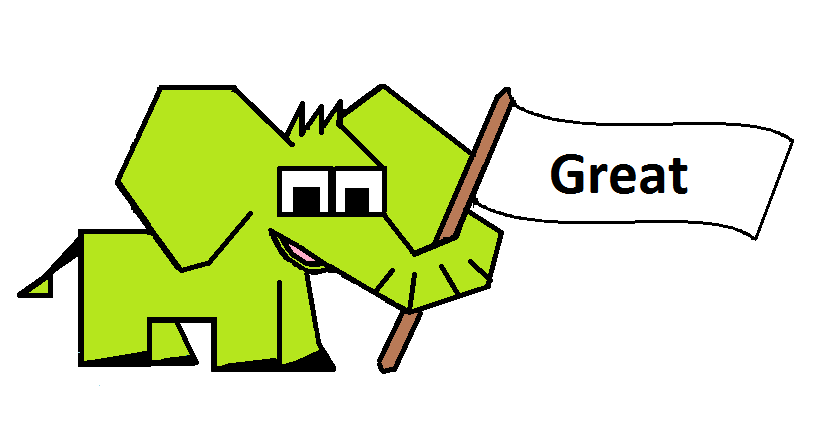 Pros
very variable
awesome processing
well-chosen pieces
always something happening
different rules
one mistake does not make a winner
simple
possibility to influence others
Cons
price
game of skill
random assignment in the cards