Snack. This is a favorite moment at school and also at work. That moment, when you can just enjoy taste of your mean and gather energy to upcoming part of the day. But need for such a good dessert is not limited only to people. Animals also love to have some goodies between meals.
And, Luca Bellini and Luca Borsa were well aware of it, when they were creating a card game called Jungle Brunch. And Mauro Pelosi converted their ideas into graphics. In it, we will visit the jungle, when it's daytime for some good snack. Game arrived to store shelves in 2012, but we managed to get its review copy from the publisher – Giochi Uniti company – in Essen Spiel 2013.
Jungle Brunch is located in an unusual box extended in height. If it would be one-third less high, it would be a classic card games shelter, but this will be a little distinctive on a shelf with other card games. And this stands, because right at the top of the lid, a jagged hungry bat is looking at you, while below you meet a hungry tiger or a silly-looking boar. Even in that moment, you can see, that the graphics are not classically drawn, but instead a computer creation with really big eyes.
A similar pictures will guide you in the moment, when you peek inside. Under the rules equal to format of the box in two languages (Italian and English), there can be found three piles of cards lying side by side. That is main reason for choice of format, which reminded us of Odynaut games line.
There is a total of 163 cards.These are the main and at the same time the only content, that is waiting for you inside. Largest deck has animals on it: 110 cards divided by color on their back to exact five decks, each containing identical animals. Here you will meet not only the tiger, piglet and a bat, but also monkey, elephant, vulture or snake. Animals have number describing their strength in the upper left corner of their card and next in line is written food, they eat.
But meat is not everything, that keeps animals alive. The other 36 cards represent bananas, nuts and grass, which can be fed to some animals as well. But first you have to find it and fight for the right to eat. Be careful, some of them may be spoiled. All of these cards have picture of food all over its surface, and in the left pane, there is located numeral value, deciding how much will it fill your stomach.
At the beginning of match, each competitor select one of five colors and gets its 22 cards with animals. Decks for all players are the same and it depends only on preference of the color itself. Animals must be shuffled well and players draws first six cards, creating their a starting hand. Then all plants cards are also shuffled together (even those rotten ones) and set a pile, which is offer of the jungle for the day.
At the beginning of each round, you are turning cards from plant deck and prepare an offer for all the hungry creatures, that are hiding in the jungle. You continue to turn over more and more cards, until you uncover at least one card of each type (banana, nut, grass). Rules also establish minimum cards, that have to be on the table for a specific number of players. It is also important to choose a starting player, who will have a slight disadvantage in the first round.
Players scout well their potential prey and then gradually from a beginning player start to play out two animals from their hand. One with picture up, so that everyone can see it and the other one in secret, with illustration down. Your goal is to eat a meal either from middle of the table or animals of other players.
Each animal has its favorite food printed on the card and always takes the first available from left to right. For example, a favorite food of a monkey is bananas, but if they are not available, when it gets to eat, it can also take nuts. And when these all are gone, it will at least fill its stomach with grass. But each creature has its own taste and they differ from each other. Same stands for most animals, even carnivores, who on top of it eat always the strongest animal from its favorite (and available) kind.
Some animals have different skills – snakes repel the strongest creatures from their feasting and bat reduces power. Pigs get always last eat and they are satisfied with anything, that is left. And then there are vultures, who are waiting for sick animals, that were forced to eat rotten fruit. This makes them an easy prey for the flying doctor.
Players always discuss loot and get cards in the order, that is determined by power of creature card in the upper left corner. But you must pay attention to carnivores. Its best to protect from them and therefore form a party – group of the animals of the same group. Because of their power together, they are not afraid of snakes or bats, but both of them will eat according to speed of weaker of them. Additionally, both animals get together only one meal (card), which they must share together.
The first player, who ate this round, immediately obtains Savage Hunter card and thus will become starting player in the next round. Game continues until players run out of cards in drawing deck. Winner is the player, who fed his animals the best and has highest value of gathered meal in his hoarded pile.
Jungle Brunch again returns to theme of hunter and prey and food chain. And it is again a little different and fun, but for the third time tranformed into a card game. Meelis Looveer entered the same river twice with his Food Chain (review) and Om Nom Nom (review). This new game puts emphasis on the secret playing cards, but adds a surprise to the mix.
Players put each turn precisely two cards. One revealed and one hidden. First one should probably indicate intentions of a player, but they may be as well bluffing. Smallest chance to respond has starting player, who plays both cards first. But because it is a winner of the previous round, there is also luck compensation mechanism concealed in it.
Even greater predictability can be added to the game, if secret cards are played in the second sequence, when each player already has played first card in front of him. Playing can be divided into two phases and thereby further increase the tactics and tension, but also game time. But we are not holding to official rules, so we get quickly back to them.
Game offers several tactical options, but that always depends on a random offer in the middle of the table. Number of prey cards varies in rounds. Players still have an equal chance. The most interesting about the game are certainly carnivores, who brings a lot of conflict and interesting situations into the match. But you have a chance to defend even against them, with the aid of bats and snakes.
Excellent news is, that even with more players, game length does not change. Individual rounds last longer, but there is less of them. But we also enjoyed Jungle Brunch for two, which is a rivalry literally with an eye for an eye, a tooth for a tooth feeling. A whole game time fits easily into a half-hour, which is really nice and feels right for this game.
Cards contain cute illustrations (which may not please everyone) and mechanisms aimed at beginners, especially families with children. You can play it from six years up. Its enough to know the basic numbers a bit and be able to keep second card a secret. The more you will be surprised, how fun can it be even with adults.
So what is to criticize about this game? Maybe a lack of help card, that would include all the features of present animals. This way you have to search everything up, when returning to the game after a longer time. And of course luck of the draw from your own animal deck, as it may be a limiting factor in being able to respond well.
Jungle Brunch is another well done card game. This time your hunger forces you to attack other players. Other times carnivores become peaceful herbivores and feed on the common stock of food. But its all about struggle for the spoils, because only strongest will win right to eat. Just be careful, that you did not eat something, that could make your belly ache.
Designer
Luca Bellini, Luca Borsa
Artist
Mauro Pelosi
Publisher
Cube Factory of Ideas, Delta Vision Publishing, Giochi Uniti, KADABRA, Magellan, Quantuum Magic, Stratelibri, Swan Panasia Co., Ltd.
Year Published
2012
# of Players
2 - 5
User Suggested # of Players
Best with 5 players
Recommended with 2, 3 players
(1 voters)
Playing Time
20
Mfg Suggested Ages
6 and up
User Suggested Ages
5 and up
(3 voters)
Language Dependence
No necessary in-game text
(3 voters)
Category
Animals, Card Game
Mechanic
Hand Management, Simultaneous Action Selection
Primary Name
Jungle Brunch
Alternate Names
Jungle Brunch: Állati Zaba, Junglieine, Зов джунглей, 叢林野宴
Infos courtesy of boardgamegeek.com. More Infos.
Review: Jungle Brunch – late breakfast or early lunch?
Final word
Jungle Brunch tells story of a hungry stomach. And not about some peaceful pet, but a lot of different kind, which is looking for something to eat in unpredictable jungle. You often come out empty or find a rotten fruit. It is easy for you then to be prey for vultures with a sore belly. But once you become a carnivore, your eyesight sharpens and suddenly you get a craving for animals of other players. There is a large amount of conflicts in this game, but it still remains a great family game. Playing cards in secret adds an element of tension and need to guess while strategizing. Players will enjoy a quick game in more rivals, yet fun game can be done without any problems in a pair. Jungle Brunch does its job of entertaining in all respects well and is a nice card game fun for all.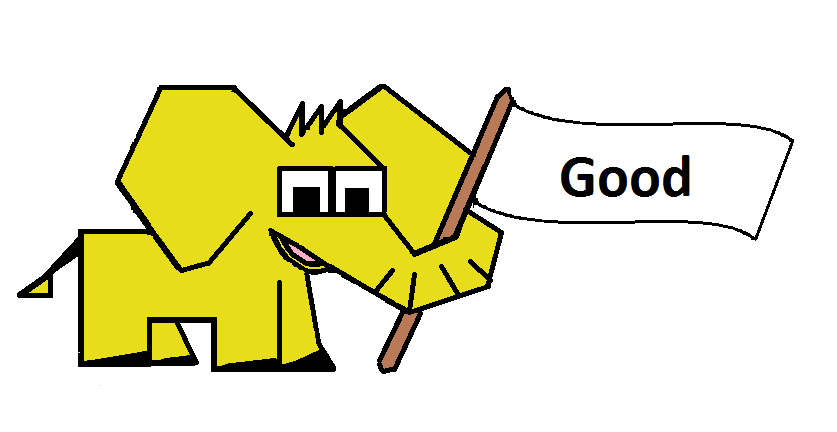 Pros
some cute illustrations
playing two cards - one secret, other revealed
enough cards and variability
fun with all numbers of players
fast game time even with six
attacks on other players
simple rules, family game
each animal eats more types of food ordered by preference
Cons
illustrations are not received well by everybody
missing cards with overviews