Cards can be a great weapon. If you find yourself in the jungle unexpectedly and you only have a deck of cards in your pocket, you can use them as a great defense. Throw them, use them as a distraction, but also as camouflage.
And when you get into the world of Jumanji, then you will need every defensive option that comes in mind. Creator Andrew Looney  got us into this situation. Under the auspices of his company Looney Labs was released new Jumanji Fluxx right now. This is another sequel to the Fluxx series of card games. Esdevium Games became the European distribution company.
Box itself shines with the theme of a great family movie, which radiates from the lid. On it, we find a round window, that shows a large plastic token. It acts as a draw to determine the starting player and also provides one in game mechanic.
Inside the deluxe box is hidden a set of cards, where players find more meta rule cards, that usual. So they can include not only the basic classic, but also a special Jumanji card, which gives players the obligation to shout "Jumanji" to win. The players simply shuffle the remaining cards and give each participant three to start with.
The basis of the whole game is rules to draw and play. In the beginning, both of these instructions are numbered one, but it may not stay like that for long. Players only follow these rules until a new rule card appears in one of their hands and they play it. There are a number of ways, in which the rules can change, whether it is the limit of cards in hand, the obligation to draw or play more cards, or possibility to steal one card from each opponent. These are all rules, that are openly laid out on the table and can be discarded by another card, if players want to.
But the rules are just a complementary environment, when trying to get green keepers and put them on the table in front of player. All of these cards are always compared with the goal card, which lies in the middle and can change again. Like other cards, these are drawn and played by everyone at his discretion at the moment, that suits him best.
But in addition to the classic goals and keepers, there are somehow completely missing creepers. There are, of course, lots of one-time action cards and new rules, but a brand new element in the whole game (and a new obstacle, that players have to deal with) are the danger cards. They have a striped edge and are really pretty recognizable.
They represent a danger awaiting players in a foreign world and provide a real element of surprise. It is possible to completely reverse the opponent's turn and surprise him with this as it can also be played during enemy turn. If a player is subject to a danger card and fulfills its conditions, he is immediately eliminated from the game. Fortunately, this only applies for a while. Before attempting his go at win again, the player must discard all of his accumulated cards, whether they are keepers on table or cards in hand. But victory can be achieved by anyone, whether he was eliminated or not. All you have to do is have the required set of keepers played, as described in the goal card.
Jumanji Fluxx is a beautifully conflicting new take on Fluxx. Most of the rules remain the same and the theme is changing. But there is one new type of card, that adds the ability to knock out opponents. Fortunately, not irreversibly, so no one has to watch idly others playing towards the finish line. Instead, the player can return to the game and try to win again, but starting from scratch.
The situation in the game changes with each round. Cards appear, disappear, as well as rules and goals. The game is constantly evolving and you never know what it will look like in the next minute. But this is a feature of every Fluxx. This one is even more a bit more focused on the scams of others because danger cards represent direct attacks. According to their text, you usually know exactly, if you succeed in hurting players by playing it.
Again, the keepers with textual skills are returning, but only a few of them really do something. For example, a picture of Jumanji book in your possession allows a player to draw a card from the deck blindly and play it immediately. Among the action cards, which are largely in the classic composition, there are even thematic action, for example "Monkeys Slow the Expedition". And when monkeys are played, it means the obligation to discard cards if someone has a monkey card.
Similarly, danger cards usually focus on whether a player has a particular thing or animal in his possession. A new rule is attached to the coin, which obliges players to pass token at the end of their turn.
Keeper cards are now divided into heroes, animals and others with icons. These symbols are then referred to by different cards and brings interesting new possibilities. Players can use some cards in several ways. This is not entirely new mechanic, but remains fun.
However, we mentioned the possibility of eliminating players and we mentinoed, that it was not permanent. And still, players may choose a meta rule (which applies throughout the whole game) to do the contrary. Since then, the elimination of players is permanent. This will significantly speed up the overall course of the game, but also increase hostility between the opponents.
Even this new card game Fluxx brings with it a lot of luck and crazy gameplay. There is enough cards to make everything beautiful and unpredictable. You receive cards in your hand without any planning.
But the news we like the most is beautiful adventure processing. This includes the lyrics and effects of some cards, but above all we mean excellent illustrations. And of course the coin, which is such a pleasant luxury accessory.
Jumanji Fluxx is an adventure card game, but only for those heroes who don't mind happiness. The game is exciting and unpredictable, but this is also true in terms of game time. Games can last for five minutes, but may be finished in twenty as well. Much depends on whether there are two players or more. But Jumanji Fluxx stays in the right racks and is great fun!
Infos courtesy of boardgamegeek.com. More Infos.
Review: Jumanji Fluxx – cards in the jungle
Final word
Jumanji Fluxx is a card game based on a proven principle, but the author adds something new. In addition, it brings a brand new adventure theme, which is successfully transmitted to the players and their experience. And we can appreciate it in Fluxx, because this games are always interesting and full of unexpected situations. Players have great fun, if they don't mind chaos and chance. Jumanji Fluxx is an exemplary light card game with great design.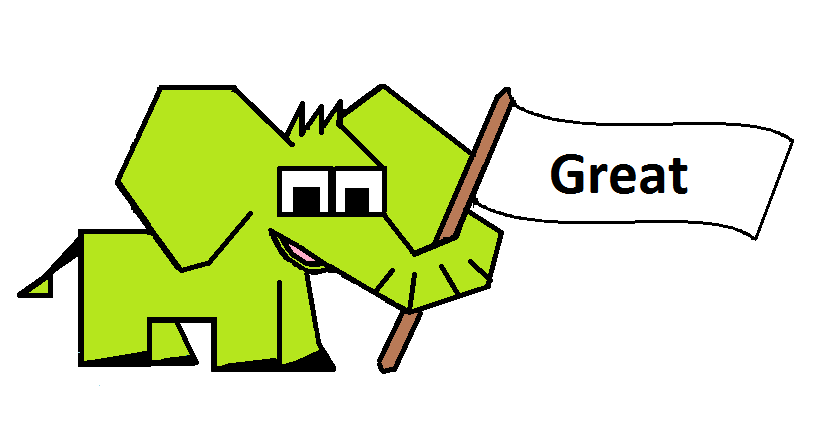 Pros
option to "turn on" true elimination
more attack options
themed cards
illustration
coins
Cons
chance
unpredictability