One small inattention was enough. They threw me to the ground, lay me down and threw me in jail. There are several of my bodyguards, but I have already carefully studied their routines, exchanges, and the way they spend their night shift. Now I know he's escaping. But my plan has one condition – my jetpack must be in one of their lockers and it must have a full tank. Only then will I be able to loop through the labyrinth of traps back to freedom.
Similarly, the hero of the board game Jetpack Joyride wants to fight his way to freedom, which designer Michal Golebiowski first tried on the Kickstarter server with the help of Lucky Duck Games and only then brought to the market.
On the lid we see the main figure with clenched teeth. No wonder, because there is a flood of explosions in the back. The whole thing is a small box, under which there is no big plan. Instead, players receive large double-sided cards that are oriented horizontally, and players create their own private racetrack (four cards) at the very beginning of the game. He then places transparent orange building pieces, a gadget, and a supply of missions in the center of the table. From this pile of tasks, players reveal the top three missions.
The game consists of three rounds, each consisting of three phases. The first is an escape, in which players take real-time pieces from a common menu and try to build a path for their hero from left to right. At the same time, the individual plates must be connected to one another on the entire side. In doing so, you can shoot them as you try to maneuver between obstacles on your cards. The location is not irreversible, the player can change his route, but everything has to do nicely piece by piece.
The whole effort continues with a hectic construction until one of the participants manages to escape and paint his way out of the last of the four cards with tiles. Then all opponents add up their own scores by gaining one point for each coin collected, additional rewards for completed tasks, but also losing points for possible mistakes (such as weapon hits). Everyone writes down their score and the game continues so that the players move their track to the opponent on the left hand. The new round will use a new set of missions. Only after all three rounds have been played the fight ends and the winner is the one who has accumulated the most points in the total.
Jetpack Joyride is fun, the experience of which depends mainly on how you like real-time competition. But building from pieces does not depend on perception or dexterity. Instead, it's mainly the ability to plan quickly and respond to how others are doing.
It is clear that you do not want to be far behind, because after completing one route, the effort for everyone ends. Therefore, it is necessary to constantly look at the plans of opponents and watch how far they are. Sometimes it pays to put on a few more tiles as quickly as possible and just avoid obstacles to at least get some points at the end.
Thanks to this hurried pace, the whole game is really fast. Generally, you can rely on some five to ten minutes for each round. And since there are three, a possible coincidence settles off quite nicely.
In general, it is not so important how many players participate in the game. It's fun in two, because there is not much real influence between opponents. But still hecticness stands out the most in higher numbers, ideally in three due to the same number of laps.
The transfer of maps in each round provides an interesting and new challenge for everyone, but above all a generally reasonable equality of opportunity. But the variability as such is mainly taken care of by mission cards, which represent different rewards in each round and game. In addition, the entertainment significantly interferes with the equipment, which gives players a chance to influence their chances and adjust the real experience.
The workmanship is perfectly adequate. The graphics are suitable, as is the theme itself. Tetris pieces work and are easy to handle, although there are not enough of them in terms of species. But thanks to that, you have a better overview. The pieces have a sufficiently different color that you can distinguish them well on the cards. The only problem is to keep the pieces on the plan so that they do not fly to your sides when you build the aisle for pilots on a jetpack.
Jetpack Joyride is a funny filler that is fun to have fun if you don't want something complex. The game is a bit crazy, but it doesn't offer any feeling of influencing opponents. Instead, it builds on speed. The whole thing is very hectic within the game, which adds to the overall positive impression of the whole Jetpack Joyride, if you approach its game.
Designer
Michał Gołębiowski
Artist
Mateusz Komada, Katarzyna Kosobucka
Publisher
Lucky Duck Games, 3 Emme Games, Ludonova
Year Published
2019
# of Players
1 - 4
User Suggested # of Players
Best with 4+ players
Recommended with 1, 2, 3, 4 players
(7 voters)
Playing Time
20
Mfg Suggested Ages
8 and up
User Suggested Ages
8 and up
(4 voters)
Language Dependence
Some necessary text - easily memorized or small crib sheet
(1 voters)
Category
Puzzle, Real-time, Video Game Theme
Mechanic
Race, Real-Time, Solo / Solitaire Game, Tile Placement
Expansion
Jetpack Joyride: Party Expansion
Family
Components: Polyominoes, Crowdfunding: Kickstarter
Primary Name
Jetpack Joyride
Infos courtesy of boardgamegeek.com. More Infos.
Review: Jetpack Joyride – from left to right and on fire
Final word
Jetpack Joyride is a hilarious game that involves building in real time. Players compete in speed and building a route along which the main character moves. Everything is seen from the left, trying to avoid the pitfalls, but at the same time they need to collect coins and keep common tasks in mind. This is a filler that has a lot to offer if you want something really hectic. Jetpack Joyride can be fun, although due to its action focus it will not be a game for everyone.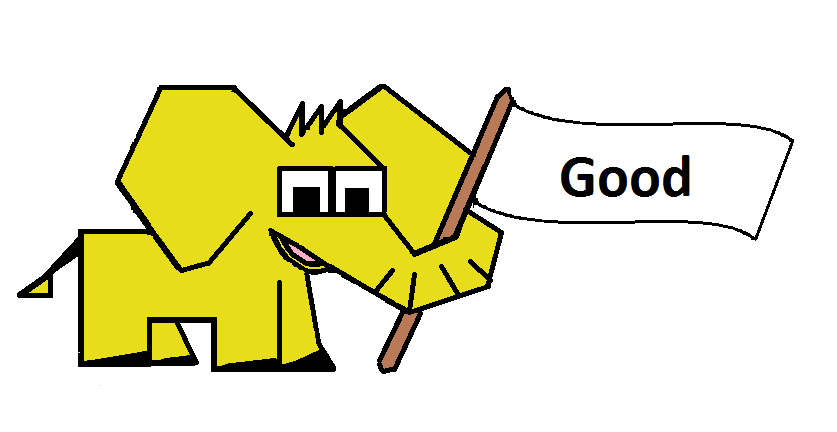 Pros
+ fast game
+ card variability
+ crazy courses
+ scoring
+ simplicity
Cons
- simultaneous playing is not for everyone
- pieces tend to move