Traders with camels are specific people. They really appreciate their animals and yet their profession is so ungrateful. Therefore, some of them found an extra job in selling the rare fabrics. They move from town to town and carry their stock on the back of their humpbacks, while searching for a buyer.
Most vendors are not moving with their camels. They are waiting in the same city until a buyer comes to them. But some see as they make their earnings, that they should travel towards the market to get much better prices. Especially in the oases, homes to many wealthy customers. And they not only like to buy camels, but also color-quilted fabrics. But many traders do not see this opportunity and they rather wait in their town. City of Jaipur (name of the city in India) is filled with such people. And you are one of them.
Same name carries also board game from GameWorks, which was designed by Sébastien Pauchon. It became very popular in time. Let's see what stands behind its popularity, and whether it is justified. Illustrations in the game are work of Alexandre Roche. Jaipur was first published in 2009 and now it got to our editorial desk for testing. 
Like Sobek (review) and Tschak! (review), also Jaipur is located in a small oblong box, which is well layed out within. You will find dealer camels on the cover, blinking on you with their firendly eyes. And inside you will find lots of pictures of camels on the cards, that form the basis of the game. There is no game plan this time, but the pile of round tokens in many colors. They are wearing different values ​​of the victory points and it is immediately clear from them, that your profession is really a businessman. You have to buy goods and sell it good to the largest customers. In addition to the pile of chips and cards, you will not find anything else in the pack. There are actually still rules in three languages.
Cards contain different kinds of goods – six different fabrics in six different colors, and camels. Tokens are wearing the same colors, but also two more – brown for bonus tokens for large sales and the last three rollers are used to mark the round victories.
Jaipur is a game designed for two players and focuses on trade with fabrics and cherishing your herd of camels, on which you carry your goods. For the largest herd, you will get five victory points at the end of the round. But the most important is a good and clever sell of fabric on the market. Game is designed precisely for two players and is not available for play in more.
But before the players enter the market itself, they must still prepare the game. They divides the tokens according to color on the table and spread the same fabrics together from the lowest numbers in ascending order. All their numbers should still be visible.
The center of the table is made of offer of the marketplace, which consists of three camels and two random goods turned out a deck of cards at the beginning of the game. Next, all remaining market cards are mixed and ready to present an new demand at any time, when player buy something from the store.
Each of the buyers will get five cards of goods into his hand from this mixed deck. If you find some camels among them, you should place them in a deck in front of you to form a herd. Remaining three tokens are layed aside for a moment and are waiting for their while in case players manage to win a game round.
The game can now start and both players have the same options – to buy or replace any product on market or sell it for valuable victory points. Regarding purchase, players can choose from five card always in the middle of the table. While the camels are placed directly into their herds, other cards stay right in their hands. The player can get cards from market in three ways – either you take all the camels on the menu or only one card of merchandise. In both cases, the market is immediately refilled from the drawing deck.
The last option is to exchange cards, which is very convenient and you will use it often, when you have a lot of cards in hand. But your hand has also its limits – you cannot hold more than seven cards in your hand. At this point, you have to either sell or exchange, but you cannot take more cards. The exchange is simple – you take a card from the store and put any card from your hand there instead.
But above all you need to sell, if you want to win. You can sell cards calmly piece by piece or multiple cards at once, but you always can sell only one set of colors in a single run. For each card you sell in your turn, you take a token corresponding to the colors of sold goods. You keep this token to yourself for the final score evaluation. In addition, if you sell a set of three or more cards, you get one of the bonus tokens for a great sale. There are special bonus tokens for the sale of three, four and five cards with increasing victory points value, the more cards you sell.
Also the other tokens have raising value, as the round progresses. On its start, the tokens have only value of one, but as you play, there becomes also more worthy tokens available, because they are ordered by their value ascending and you can take always only the first one.
During the game, you are trying to get camel cards to create flock of them. The player with the largest herd gets five bonus points in the end of game round. Once you have emptied offer of three types of tokens or you will empty drawing pile of cards, the round is over. Now, players add up victory points for all their chips and the one receiving the higher amount, is the winner of this round. He gets reward – one victory chip. The game takes two round victories to win.
Jaipur is an excellent strategic card game for two players. It can distantly remind you of another business game Sobek also from GameWorks. Again, you must carefully plan and collect sets of cards, but this time, you selling it by colors in exchange for the tokens. They have different values and each fabric is worth another point amount.
You need to monitor game development during the game and accordingly try to extend or end the game. Players themselves decide, when the round ends, by taking the last goods token. You must be careful not to empty a supply of third chips kind, when you think you are losing. Planning is really very important.
Although there is a large influence of luck on the game, especially with regard to menu cards, the strategy still maters. Players have basically the same chances during the game. Only a lucky draw and bonus chips, which may differ in values ​​of up to two points each, are really luck-dependent and differ between players.
Great workmanship will accompany you, when playing the game. Everything is well made and with nice illustrations. The game will entertain you from beginning to end and the entire match is not lengthy. Players take turns and the game moves rapidly, as you constantly have to plan ahead.
You will find plenty of opportunities to make decisions in Jaipur. The game is perfectly balanced for two players and most of the rounds are actually very close. Moreover, it is difficult to monitor developments of your opponent, because players keep their tokens hidden. So you can never be sure of the real result.
Jaipur is an excellent choice for anyone looking for quality strategic card game designed for two players. Besides excellent Jambo (review available only in Czech) this game is really great and we definitely dare not to say, that it is still a tiny step better than Jambo. Do not hesitate too much and visit camels and traders with their fabrics, because it really is great fun.
Designer
Sébastien Pauchon
Artist
Vincent Dutrait, Alexandre Roche
Publisher
GameWorks SàRL, Space Cowboys, ADC Blackfire Entertainment, Asmodee, Asmodee China, cutia.ro, Esdevium, Galápagos Jogos, Gém Klub Kft., Hobby Japan, KADABRA, Kaissa Chess & Games, Korea Boardgames Co., Ltd., Lord of Boards, Rebel Sp. z o.o., Siam Board Games, Yes Papa Games
Year Published
2009
# of Players
2 - 2
User Suggested # of Players
Best with 2+ players
Recommended with 2 players
(396 voters)
Playing Time
30
Mfg Suggested Ages
12 and up
User Suggested Ages
8 and up
(171 voters)
Language Dependence
No necessary in-game text
(92 voters)
Category
Animals, Card Game, Economic
Mechanic
Hand Management, Hidden Victory Points, Market, Open Drafting, Score-and-Reset Game, Set Collection
Family
Animals: Camels, Country: India, Digital Implementations: Board Game Arena, Occupation: Merchant, Players: Two Player Only Games, Series: Two-player games (Space Cowboys)
Primary Name
Jaipur
Alternate Names
Джайпур, ชัยปุระ, ジャイプル, 齋普爾, 자이푸르
Infos courtesy of boardgamegeek.com. More Infos.
Review: Jaipur – take care of the business
Final word
Jaipur is a nice card game designed specifically for two players. This property on its own pushes it forward into focus of many players, because there is always insufficient quantity of good games for two. And Jaipur is performing excellently in this area. It will provide really challenging and well-balanced fun, which does not feel too long or short. Credit for it goes to the game system separating match into several rounds with partial victories. But only player, who can maintain profitable selling for more rounds, can be a winner. Players are trading cards with cloth from their hands for victory points and the more of one color they possess, the more points they gather. A little luck is present in the game in form of bonus tokens for large quantities of sold goods, but their influence is just that small, so noone could be sure about their victory. But they do not influence the game itself largely. The whole game is really elegant and simple and will entertain everybody, who likes strategic fights for two.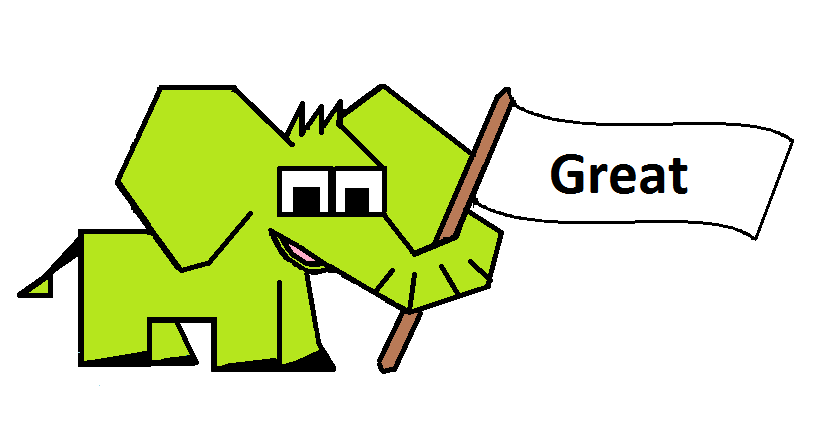 Pros
precise production value
great game for two
several rounds
same chances for all players
little chance influence through bonus tokens
simple rules
Cons
manipulation with tokens is necessary for preparation of next round