Not all trains run just here and there and carry people. Some are more friendly and even do not need any man to drive them. Such a locomotive is Ivor. Cheerful green contraption, that had lived for several years in a barn on the farm. Fortunately, there are tracks leading through, so whenever he wants, he jumps on for a ride. And from time to time, he takes along one of his animal friends. Ivor became a friend of animals with his great temper quickly. So, when he learned, that all the sheep got lost without a trace out of the pen, he did not hesitate for a moment. He started the engine and goes on a rescue mission!
Enabling him to do this was idea of Tony Boydell, who made his main character into Ivor the Engine. This box also proudly carries the logos of the two companies – Surprised Stare Games and distributor Esdevium Games. Game originated in late 2014 and was presented at the Essen Spiel with illustrations by Peter Firmin.
The story about bold locomotive begins in a green box. Already on its lid, you get first acquainted with Ivor and his friends, but no sheep can be seen far and wide. Until the very moment, when you open the box and peek under the board. Unfortunately, Ivor cannot see there, so he really will be running towards adventure. Just in a moment.
But back to the folded gaming board, which presents maps of different cities and villages. All are connected by one railroad track. The game is complemented by a set of cards with fifty tasks for players, eleven events and five pens. The most important are sheep and there is a total of 70 of them in the box. There are also wooden cubes of gold and coal, together with discs representing a flock of sheep (five, to be exact).
Various cardboard components are also prepared for players – five cars (in the colors of the players), numbered tokens showing lost sheep, starting player token and two pairs of helpers. And yes, there are also rules.
At the beginning of the game, players spread the game board and assigns one of the twenty tokens of lost sheep at random to each city. These numbers allow sheep to run into all corners of the map. Each player gets selected color of wagon, pen card and two cubes – one gold and one coal. In addition to this, he also receives his three starting tasks. Remaining cards are shuffled and create a drawing pile and four top also public offer. Each participant then places his car anywhere on the map and game can begin.
In his turn, players have opportunity to gain sheep from where he stands. In addition, player who picks up last sheep from some locations (somewhere is more, and in other places less sheep) will also receive a considerable bonus reward. Only then can he move to neighboring areas by one space. Using coal token, he can then spur Ivor further and reach more remote parts of the map during one turn. Before or after, cards can be played from his hand, either for their action (at the bottom) or as fulfilled task and therefore for victory points.
At end of his turn, player always gets one card back from the task menu. In the event, that he did not play (for example, because he could not) any of the cards this round, he is punished by returning one rescued sheep from his pen. Players during the game hoard sheep in their enclosure and they can be obtained even y playing event cards, which are shuffled together with tasks. Only when one of the participants accumulates sufficient number of sheep, game ends with his victory.
Ivor the Engine is seemingly very simple game with a locomotive chasing sheep on t he board. Players all have similar options and must only correctly only those card, they receive. Their offer is always sufficient and four tasks in hand must be enough to prepare a chance to beat others. But game does offer some planning, that moves it from the category of children´s games a little further (still remaining game for small players), but as a game for slightly advanced. And this is true despite the graphics.
Proper planning of locomotive movement is not all, because there are bonus sheep received for various successful actions. In the first place, there is finding of the last runaway sheep. Rules clearly state, that when one location empty, whoever did this, will receive one more, lost one.
Slipping down the board is really fun one hour game, where time passes very smoothly. From beginning to end, this is pleasant pastime not only because pieces of sheep, but also thanks to different layout each time and selection of task cards. You can play them not only after completion of the task, but also as an event, which provides significantly more enjoyable gameplay. At the same time, these options add another wrinkle players and requirement for decision making.
This game is unexpectedly tricky, and will surprise all players. In this cute game, you simply would not expect this. For small and large drivers, its easy to get angry and vengeful, when sheep disappear before their eyes. Game raises often feelings of anger and desire for revenge for all participants. And that is what makes it surprisingly unique entertainment, that will repay well even with adult gamers. So if you get over (cute) children graphics.
Of course, there is a certain level of luck. Cards, that come to the offer, can be near your current location or not. But it is all balanced by chance to use them for additional action and thus gain an advantage (usually at a different price) and receive new cards for next turn, possibly closer to you. One of the players well noted, that this game could be likened to Discworld: Witches game.
Ivor the Engine is in fact a British classic fairy tale. A whole game features original illustrations. It begins with cards, but only with a detailed game board, you will get really excited. Yet, we have to handle minor complaints – it´s a real shame, that players have only tokens instead of true locomotives. In addition, flock of sheep is represented only by a nameless wooden disk instead of some larger sheep pawn, maybe?
Ivor the Engine is a charming little game, that can conjure up a smile on the faces of all without distinction. Kids will most certainly enjoy it, but this goes absolutely for everyone. At least for all, who like bloodthirsty rivalry. This is sheep war from beginning to end. For us, it was a surprise, but Ivor the Engine has become – despite all odds – a hit in our newsroom.
Infos courtesy of boardgamegeek.com. More Infos.
Review: Ivor the Engine – locomotive, that protects sheep
Final word
Ivor the Engine is a board game, in which you drive a locomotive, collect sheep and perform your own tasks. Players do not have much options in actions, but instead must properly plan and use cards in their hand. You can either meet a goal or use them as an event. But there is limited number of sheep on the board, so players will steal and spoil plans of their rivals. And it´s got to be fun! Of course, it is. This game can truly enchant. Ivor the Engine is a classic among fairy tales and has a chance to become a classic among board games for families as well!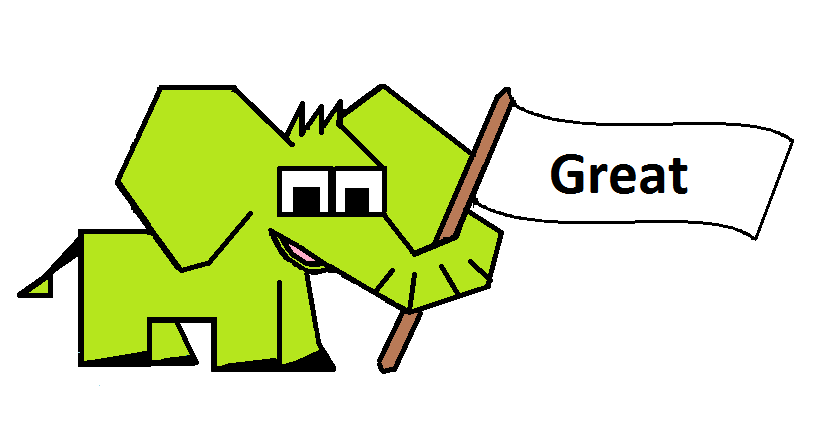 Pros
dual usage of cards
family game
sheep!
board illustrations
chance does not play big role
simple rules
for adults and children indiscriminately
theme
Cons
minor deficiencies in processing