Forests, lakes and rivers. They are full of them. Colourful animals feathering of the brush tip in all directions. The world they live in is remotely similar to ours. But all these creatures live in harmony. Why? There is no human over here. Every autumn, all colors turn white and everything gets covered with a layer of snow, creating beautiful color harmony. But also hunger. Animals of same species withdraw from more hostile landscapes and try to merge into groups.
It may sound crazy, but their chances of survival increases with this in the bitter cold. Although they are still hungry, they will also much more likely find food. Falling leaves suggests, that the new winter is coming. It's time to call your fellows and hedge against the cold..
We are in Europe, although winter just ended, that does not mean, you can not look into the world of Isegrim. That's the name card game, we got review copy on last year's Spiel fair in Essen in 2012 from designer Florian Racky from family company Racky Spiele. He stands behind creation of not only a Isegrimu, but also original Circus Grandioso (review), we reviewed last time.
Compared with a circus game, where animals are building a living pyramid, emergence of Isegrim dates back further into the past. Specifically, to year 2011, when it first came out still under flags of older publishing house Zick-Zack Spieleverlag. But now it definitely belongs to Racky Spiele, which distributes it with English rules.
Box, where the game is packed, has very unusual shape. Its really low, but its width corresponds unexpectedly to height cards inside, not width. And these cards are a little big bigger, than we are used to. Height is only slightly larger, because there are two decks inside side by side with the dividing line in the middle. Components are mounted in insert made of hard white paper.
Inside the box with interesting colors and picture of howling wolf and one deer watching him from a safe distance, we find a stack of cards. Those are equal fifty plus some extra with help. But like the Circus Grandioso, even here you find also little pieces of wood. This time, its a small group of brown cubes, which will be used to uniform number of turns among players in the end.
Cards are double sided and always show one animal. You can find portraits of lynx, eagle, bear, but also deer and wolf from the cover on all cards. But you should look at them more closely. When scrolling through the deck, you will find two important convenctions – on opposite sides of one card, there is never same animal. This could be compared to game Taiga (review in Czech) with pictures of two animals on wooden tokens. Similarly, here will your memory play an important role too.
In addition to illustrations of living creatures, also environment, where they live, is important. Game has a fixed amount of these – there is a river, lake, mountains, steppe and forest. And unlike with animals, each card has same environment on both sides, which is also very important to keep in mind during the game.
At the beginning of the game, you place fifteen random cards in a circle. And with a random side up. Another seven cards should hold each of your opponents in his hands, as well as you. All excess cards can be put back down in the box. They will not be used.
Gameplay is based on simple memory principle, but gives it a new level of difficulty. By the time, you get to your turn, you choose one of all opponents and ask him one question relating to some of those fifteen cards lying on the table. But its important to emphasize, that this opponent cannot look at the cards, since you speak his name. He will compete with you only using his memory.
You can ask for anything, for example count of environment or animals on the cards or presence of some of the cards on the table. Just any question, that can be verified by looking at the table and simply answered. Feel free to use your imagination and ask for color of fur or even visible teeth. Creativity has no limits in this respect and draws the game a bit towards games like Guess Who?
Player has to answer correctly. But this time, you are not trying to lose all your cards, as it would be obvious with this type of game. Instead, your task is to collect sets. Winner of a guessing round (ie, either the interviewee, if the answer was correct or interviewer in case it was bad) can replace one of his cards from hand for any one shown in the middle of the table. He cannot, however, look at the other side. The interviewer can choose only one of cards, that directly match his question. By implementing this rule, game is actually somewhat encouraging players not to do tricks and do not ask questions, which have zero as an answer.
And how long will therefore opponents take turns, asking questions? Player's goal is to create a set of cards with one animal in his hand. Each card he holds must therefore featuring one particular furry creature on one of its sides. However, in addition to this, it must be present in exactly three different environments. No more, no less. And because there is five different landscapes, its not easy to watch their numbers. Game is won by the one, who succeeds is completing a collection first.
Isegrim is, there is no reason to deny it, an excellent memory game, that really got to us. Its basic memory elements can be recently seen in several recent games (Taiga, Blue Lion), but Isegrim aproaches them all with creativity. How is this possible?
First of all, there is great idea, when players choose questions to ask for themselves and also their foe, who will have to answer correctly. Just this one small element increased tension in our gaming group for each round. But there still remains some tactical elements, because you are not only trying to get animals, you want, but you also have to watch out to be ready to shoot correct answers.
There is also one additional rule with wooden cubes. Players get equal amount of them at start and they guarantee, all players are asked for about the same number of times. For each moment, you answer, you return one cube in the middle. Once you have none, noone can ask you again, until also other player lose all their wooden items. Then all get their cubes back and asking can resume.
Game is fun in different numbers of players and you will not find any significant changes. Of course the game is more funny in a greater number of opponents, which is encouraged by its nature. But it makes for a lot of entertainment also in two players, because the game is still a challenge and a burden on memory.
So what should we criticize on this game? Maybe a short playing time, because you will not enjoy it to the fullest and will want more. During quarter of an hour is all over. But it will not deter you from the fact, that you can instantly get a replay. In fewer players, there is also a smaller number of cards. If you're unlucky, your pet may not be present in the game enough times. But due to double-sided nature of cards, this problem is essentially absent.
Graphic design is completely unique. It is possible, that someone will not like it, but we think its perfect for this type of game. Both animals and the environment are well recognizable, and the whole game has spread very positive impression.
Isegrim is an excellent choice for those, who like games aimed at remembering and an overview of the board. At the same time, it is easy to play even with eight years old children, because there is no text. And children are known to love memory games. And this one will be really remembered. Isegrim is just plain great..
Infos courtesy of boardgamegeek.com. More Infos.
Review: Isegrim – animals living in a painted landscape
Final word
Isegrim is a beautiful card game and to conquer it, you need really good memory and oversight. But you have to be also capable of devising and asking tricky questions. Only those (and a good memory, when someone asks you instead) can allow you to switch cards in your hand and complete your goal. To collect set of cards with one specific animal. You must choose its species soon after game start, which can be really decisive. During your round, you select one animal, environment or other property of cards and ask one of your enemies. He cannot look at the table, since you start talking to him. Using only his memory, he has to correctly answer your tricky question. The one, who succeeds or wins by asking too difficult question, gains option to switch cards with a table. This means, that cards are constantly changing in a common pool and its not simple to maintain overview of all possibilities, others can asky ou. In this freedom is hidden the strongest power and magic of Isegrim, which will absolutely devour you. Fun of match raises with number of players and two is not exactly the most appropriate number. But if you have a chance to play with more rivals, then it guarantees you amazing experience in a fantastic world..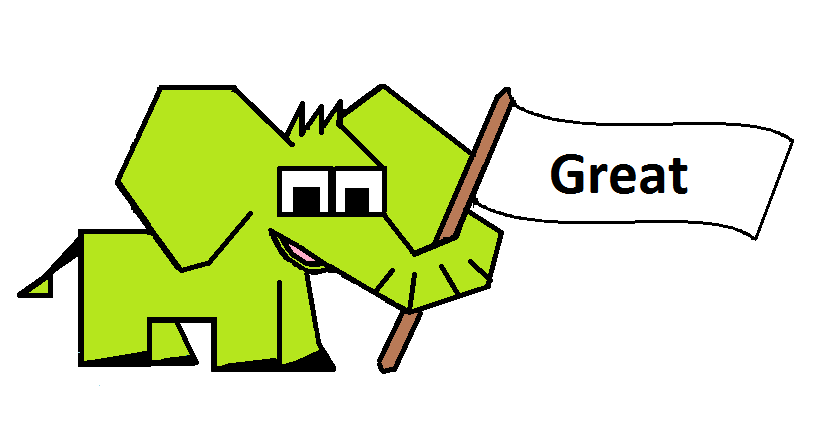 Pros
original art
interesting memory game
players alone make up questions
players alone choose opponent to answer
you are not trying to get rid of cards, but you are swapping them
everybody will have about same amount of answering turns
double-sided cards with same environment, but different animals
motivation for both questioner and questionee
Cons
two player game is not so great