Trains are sometimes described in fairytales as fuming dragons on wheels. But imagine, if a dragon head really appeared beneath the metal hood. Huge creature will free its wings with a few short shakes. Just a couple of wing-strokes would make the whole metallic monster set to move. Animal power is better, than artificial. But don't forget one thing – you have to explain to the dragon exactly where you want to go.
Combination of machines and dragons is exactly environment for Iron Dragon board game. It's not a hot news item, though it looks like it. And so while the 2017 version barely got warm on the shelves, the original version dates back to 1994! Designers remain the same – Darwin Bromley and Tom Wham, only the new illustrators are Aaron Riley and Javier González Cava. After more than twenty years, the game has been rewarded with a re-design (named Great Rebuilding Edition) by Mayfair Games company.
Box belong to larger type, although its height-oriented. On its lid, we can see some technocratic city and two railways leading out of it on bridges. Both are currently occupied by massive trains, which have dragon wings on both sides. This scenenery will surely attract many players. Inside, there is a large game board divided into eight puzzle parts, and after connecting them all together, they represent a map of the world connected with different dots and full of different cities. The left part contains a smaller map of the underground, which can be accessed only through some special gates. This is the area the dwarves dug, but it is certainly a place with demand as every other. This map is placed in the center of the table.
Each player gets one Teapot locomotive, which has its own statistics printed – speed, load capacity (cargo space at the bottom of the card) and machine level. Rivals gets one pawn, several banknotes that together make up 60 gold coins and, above all, a colored crayon. Each of the players receives three demand cards from a mixed pile of cards (without locomotives), each with three cities and raw materials, that people there desire to buy. It even shows total price of the order. Everyone chooses one foreman card.
In first two rounds of the game itself, all the participants have opportunity to spend money on a better locomotive or placing down their track (by drawing on the board itself). In the course of the game, this will be the second phase of the round, but we will now describe it first. In total, player can always spend up to twenty gold per round. After paying, he simply draws on the map and connects the dots and other symbols on the map. These are all at a fixed distance and are generally called milestones. The financial difficulty of the interconnection depends on the terrain, which they connect to. One box can cost one gold, but also five. Lines of different owners can intersect at any point, but they can never lead in parallel between the same milestones.
Once the track has been built, train can be moved on it for its points of speed regardless of the terrain. Each step costs just one point. This is the first phase of each ordinary turn, that bears name "operations". The players then use their figurine to mark position of their train. It can turn only at intersections or in cities, no reverse is allowed. Players can run their trains for free only on their own color tracks. But it does not prevent them from taking advantage of the opponent's tracks. For that, however, they have to pay four coins per round, when using them.
Individual cities, apart from demand, also produce one raw material for sale. Once player arrives with his locomotive there, he can load his train and fill one token into each free position on the locomotive card. If a player with his goods arrives in a city, that offers him money to deliver something he has on his train and he has to play appropriate card from hand. He discards it to get a large amount of gold. At the same time, he takes a new random demand card from the deck. During drawing, he can also reveal an event, that has to be immediately evaluated.
Perhaps even more surprising is the fact, that players with their dragon locomotives can use ships. In ports, it is possible to board for a fee and, in the following rounds, move by sea at a rate of eight spaces per round.
As a result, players are gradually passing round by round, moving, buying and selling goods, and at the end of each turn, they can even expand their track network. They can also replace foreman or buy a better machine – faster, with more capacity. Match continues by delivering goods on the rails until one of the participants collects 250 gold or seven connected capital cities.
Iron Dragon is a very interesting pickup and deliver game. Unique is primarily drawing tracks using crayons. Thus, players have a great freedom in building their own rail network, giving everyone a sense of larger control. What's more, it all looks really cool, thanks to the colorful lines on the map. Although it may be a little crowded.
But eventually everything is controlled by luck. If you get the right demand cards, then you can quickly and efficiently pass with your locomotive to pickup goods and get a considerable amount of money. For victory, therefore, building stone is definitely the need to be lucky. However, it is possible to minimize this wrinkling by adjusting rules – players can be choosing their demand cards from public offer of four demand cards instead of drawing them randomly. Or each player can have his own draw pile, which top card revealed and he can prepared his tactics in advance for it. There is plenty of possibilities to adjust the game to your image. But luck is always needed, for example when an event occurs.
But that does not change the fact that you have to think a little bit tactically and plan, where to build tracks. Above all, however, building rails and transporting goods is a tremendous pastime for all train lovers and interconnectors. Unfortunately, the game itself is closer to Ticket to Ride with difficulty (but its not that straighforward and accessible), and its only distinguishing point is ability to build anywhere, and above all the real delivery on self-constructed tracks. This is what makes the game different from the others and what many players may like about it.
Overall, the map and the use of the boats are interesting. Players should also not forget to upgrade their locomotives. The game has an interesting fantasy atmosphere with dragons, making it even more interesting.
Match is quite variable, because there is a lot of demand cards (132) and tracks will never be the same. Players are trying to build at the beginning according to cards they get in hand. All of this is enhanced by foreman characters (thirteen different) and, of course, the opportunity to travel by boat.
If Iron Dragon has some shortcomings, then it's really long game time. Even tuned mechanic of the new variant (are there any improvements?) certainly does not last for two hours, but much longer. Plus, the more players, the closer you get to three hours. Often moves are hampered by difficult search of cities. There are plenty of them on the map and the only thing that will help players is their alphabet arrangement. But it is still true that in more than three opponents the game is too slow and long. Ideal number stays on range of two to three opponents.
In the rules, you'll also find a paragraph about what kind of drawing equipment can be used, when the ones you've received in the box is colored out. Wiping simply works with a paper napkin or cloth and it is good to clean straight after the game. Overall, processing is very good. At the bottom of the box there is a bin, that makes it easy to search through vast variety of different good tokens. Only the plastic pieces could be really really made better – they will really disappoint with some indistinctive shape. Paper banknotes are then a matter of personal taste. Fortunately, however, detailed map will reward you, even though it shows really tiny symbols.
When we got Iron Dragons, it was our first encounter with crayons. We were surprised to see that this is a whole category of games that are often even print and play! Iron Dragons is a full-featured board game that offers a bit of old-fashioned gameplay and corresponding gameplay time, but it's also very tempting to make many players happy and fill their sweet spot, where they did not even know they are missing some.
Designer
Darwin Bromley, Tom Wham
Artist
Javier González Cava, Larry Elmore, Chris Vande Voort
Publisher
Mayfair Games
Year Published
1994
# of Players
2 - 6
User Suggested # of Players
Best with 6 players
Recommended with 2, 3, 4 players
(27 voters)
Playing Time
240
Mfg Suggested Ages
12 and up
User Suggested Ages
14 and up
(11 voters)
Language Dependence
Some necessary text - easily memorized or small crib sheet
(9 voters)
Category
Fantasy, Trains, Transportation
Mechanic
Crayon Rail System, Hexagon Grid, Multiple Maps, Network and Route Building, Pick-up and Deliver
Expansion
Iron Dragon Extensions
Family
Components: Crayons, Series: Empire Builder Rail Games (Mayfair)
Primary Name
Iron Dragon
Infos courtesy of boardgamegeek.com. More Infos.
Review: Iron Dragon – wings on rails
Final word
Iron Dragons is a terribly interesting game. Of course, it has its shortcomings, which lie mainly in the game time and significant randomness, but drawing on the map and transporting the goods offers a really appealing ammendment. Game is a delight for lovers of trains and delivery games. All the participants really enjoy drawing on the map, because there are plenty of possibilities to ride through country and avoid expensive terrains. Iron Dragons is a really simple game, that know, what it needed for great fun.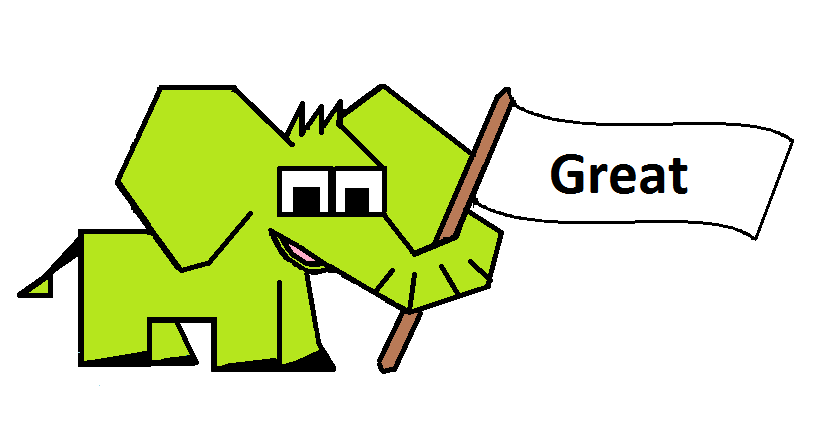 Pros
drawing on the map
freedom of construction
terrain forces you to change the route
variability
delivery of goods
great with fewer players
Cons
unrelated plastic figurines
game time
significant randomness