Enemies are coming! It was not just an alarm message, as we had a little suspicion about it. It was brought by an untrustworthy Krox, but our scouts have already verified, that a number of thieves are crossing the border. Rhujas are coming, looking for gold and precious stones. They rob and kill. And our village is exactly on their way. We must prepare for the struggle, but above all hide our fortune from their greedy eyes.
That is why people of the Inox family live near the waterfall. Its seemingly impenetrable water wall conceals a number of hiding places, which eye of a random visitor simply can not uncover. And our new friends will let the players do the work and hide stones there in Iquazu board game. Designed by Michael Feldkötter, he designed the game under auspices of HABA in 2017. Stephanie Böhm took care of the illustration side of this game.
Box comes in classic square dimensions we are used in the majority of medium-sized games. On the lid, we see a trio of nation members with different skin color near their water shelter. The puddles will splash at you, if you bring the game home and lift the lid. Inside, players have a set of exciting components, that will be needed at the start to create the waterfall.
At the beginning of everything, players create a frame showing the environment above and below the waterfall. In the middle there is a rectangular opening, which receives at the top and bottom two plastic guide bars. It is on these rails, that players put stone wall boards, which are made of many colored rings. Down on the water is a spot for the scoreboard, which is to be selected according to the number of participants.
Oval bonus pieces must be shuffled and spread from on the wall. Only then can entire treasure be covered with another layer of blue tiles creating a water curtain. This covers the entire range of pieces. Only six left columns will be visible at start.
Each player sits near one of the corners of the waterfall, which also determines his color. All the colorful gems are poured into a cardboard box and create a joint stock. Players can steal only one in their color, which is placed on the starting box of scoring scale. Second, smaller, cardboard bowl is filled with water droplets. After that, players only have to shuffle game cards and give everyone a set to start with.
At the beginning of his turn, player draws new cards from the shuffled deck to have four in hand. Instead, however, he may also decide not to want cards and vice versa would like to use them and hide some expensive stones of his color. For this purpose, cards have to be played. Precious stones have reserved places on all visible tiles behind the waterfall. Player must cast from one up to five cards of one color, depending on whether its first, second, third, fourth or fifth column in the window, that water does not overlap. But while space prescribes shade of cards, player takes stone of his color and places it, while it does not have to match the position, where it will be lying.
Once in a round, player who has a box of water drops in front of him must cover one of the unused positions. Free one, that is located most to the left and top, because water is running here fast and its not possible to use this shelf for any gem anymore.
Once all the colored dots are filled in one of the columns, it's time to get it out of the way. Players then count their diamonds in there and winner scores points on the scoreboard according to number just below this column. But majority in rows also plays an important role, because only the owner of the largest number of rocks in each line gets a bonus token.
After scoring, the whole frame moves one row to the right. This opens up new places to place stones. Then bowl of water moves to the next player. Players alternate in placing stones, using cards and scoring their counting progressively. In the end, players on top of already-earned points add extra points from bonus tiles. The one player, who scored the most points, becomes the winner.
Iquazu is a game of hunting points. In the first place, however, everyone will be fascinated by the multi-layered game board. Cleverly distributed and covered bonus tiles are just one of the many prey, that players are looking for throughout their efforts. Even more interesting is the scoring of columns, which brings a number of points to winner every time.
However, it is not enough to place stones on the first column. You have to plan well, take risk and have a good dose of luck. This is because the set of color cards in the hands of the players determines only the luck itself. Cards make decisions about the player's chances, but they are picked from a shuffled set. Most of the time, however, players will have enough cards, although the maximum number is set to a dozen.
As a result of the coincidence, this can never be a game for experienced players, who find reward primarily in tactics or long-term planning. The goal of Iquazu is to make the player enjoy fun of gaming at first place. And while the result is only a fight for majority, it is quite cleverly concealed by the original design.
And yet players are looking at interesting choices every turn. More columns, while those on the right are more expensive, but at the same time they are better valued and players can plan ahead to earn some of the bonus tiles as well.
But the match will never last indefinitely. While players may be able to draw cards instead of placement, one seat is blocked every round. And thanks to this, game is constantly moving forward. And that's why the individual battles will usually take less than an hour, often approaching forty-five minutes.
Even though Iquazu is not a challenging game, it's fantastic as a family fun in the style of Ticket to Ride. No, there are no trains or any other use of the bonuses you get. And yet every winning column brings a nice satisfaction. In addition, bonus tiles allow players to get extra cards, put one stone or even repeat the whole turn. Their effects can therefore be quite strong, if used at the right time.
Game is better in higher numbers, where fight for majority is more interesting. In two, the battle is more balanced and often the majority of the colors can be uncertain, but its not so exciting in the end. Still, the match usually ends with a minor difference in points. It's more on the swing with more rivals. But the length of the battle is not affected by number of participants.
The overall impression is definitely governed by processing. Game board is greatly designed and the rails make it easier to manipulate everything and prepare a new scoring section. The graphics are beautifully colored and author's model was definitely the world of James Cameron's Avatar blockbuster. We can not avoid seeing the similarity, but we can be wrong about it. Nevertheless, it looks very good indeed.
Iquazu is an excellent family game, that relies on drawing random cards. Players then use them to populate their stones. Both the difficulty and progress ensure, that beginners will have great fun and this may easily become a very popular entry game to board game genre. Iquazu is all you can want from a board game, if you just want to have fun, have a bit more time, but do not want anything extra challenging.
Infos courtesy of boardgamegeek.com. More Infos.
82896
Review: Iquazu – from the land of Avatar
Final word
Iquazu will allow players to hide their wealth behind the opaque waterfall. Gradually they put precious stones there, but for this purpose, they need mainly color card sets. However, the content of each participant's hand depends purely on coincidence, because they are drawing from a common, shuffled and secret deck. But luck here has its place, that should not be perceived negatively. Iquazu is primarily fun for families and beginners and has succeeded in this mission without any problems. It gives joy and fun.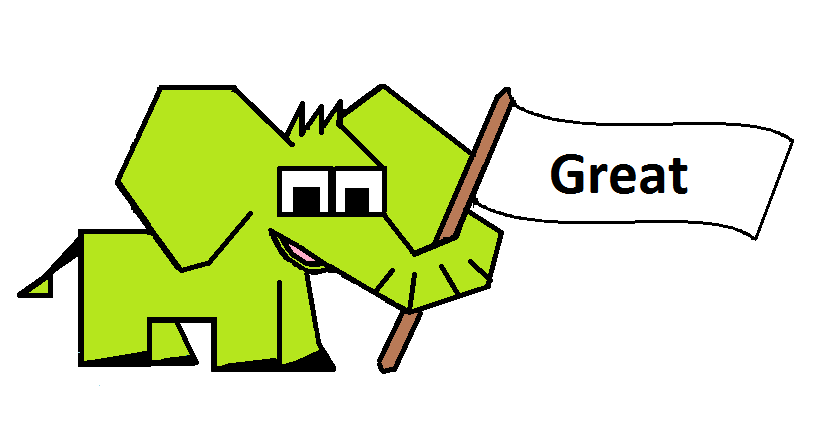 Pros
great game for beginners
color graphics
spatial board
tactical placement of stones
well done scoring
match is constantly moving forward