I did not know, it was so bad. The news about town of Upsideville spready for a few days already, but I thought it was just some crazy rumor. People like to overdo it. But when I first walked through its dark streets, the fear and the mood of terror fell on me. The passers-by were looking down and when I finally caught their sight, I saw only an unspeakable terror in their eyes. Despair has swallowed up the whole city, and it's time to find out, what's behind it.
Game of Inbetween was designed by Adam Kwapiński and comes with that terrorizing idea in a small box. It was published by Board & Dice, located in neighboring Poland. This is a novelty, that came out in 2017 and final version of it was also very nicely illustrated by the trio by Seweryn Borkowski, Sebastian Zakrzewski and Tomasz Kalisz.
In the two-dimensional drag-and-drop war, we are surprisingly invited into a small box, on whose cover we will look for the name of the game in vain. Instead, it shows one of the houses in town with a driveway and a beautiful red veteran waiting in front. The almost idyllical feel ends, when players open the box. The theme will certainly not be merry and will put two opponents against each other.
Players find three sets of cards (town cards, monster cards and urban environments), several colored cardboard tokens and then some wooden cubes. At the beginning, players have to split the sides – one will fight for the city's interests, and the other will help the forces of evil. Ten random double-sided character cards create a circle in the middle of the table. While placing them, their rotation alternates between back and front, so each rival here has five cards of his home dimension. These sides are visually distinct from each other, so the difference is visible at first glance.
Each of the opponents gets their 28 cards belonging to his dimension, which he shuffles and draws three of them. Next, they will also get the initial supply of five energy cubes. For the game, opponents will also need an awareness card along with one token, that denotes the zero level on this card. In the middle of the circle, all the other necessary components are stored – ie tokens, cubes and also tile showing the direction.
Players then alternate as they get their turn and choose one of three available actions. The most offering is, of course, playing the card from their hand. They must match symbols of one of the characters in a circular city in the middle of the table. It is this persone, players choose to influence with his efforts and try to drag him towards his side. At least one step. He simply has the chance to move the safety token on that card's scale (at start, there is no marker there), that comes around on both sides of the card.
At the beginning of the game, all residents begin at a place called "InBetween" and do not have any markers on them. The first step in their belief can result either in turning a card to the other dimension side, if the action is done by a player, whose dimension is upside down at that moment. However, if the character is already attracted to his side, the player can add and move the token to first position on his side. This drag-and-drop mechanic can end up with absorption of the character by evil. But if it reaches end of scale of good, a person is pulled out of the clutches of danger and becomes rescued.
However, this is only one of two options, which a player may choose after playing the card. If he does not want to move the security token, he can instead increase his influence over any figure in the city by adding one extra icon here. This will increase his chances of being influenced by cards in the future. Whether the player chooses any of these two options, he can finish turn by activating ability from played card by sacrificing a sufficient number of energy units. Most of these actions are one timers, but there are also permanent city cards.
Instead of playing a card, player may decide to rest (and get a new energy supply according to the number of people in his dimension) or do prepare action. This allows him to discard any number of cards from his hand and draw back from the deck, so he is holding five again. By drawing a pile of cards to the end, nothing happens, player can shuffle his discard deck and continue on.
But the turn does not stop there. Now come two more phases, in which the player does not have such freedom. He can first activate the character power. To do so, safety token must lie on that card and the city inhabitant must therefore be inclined to one dimension or the other. If he is InBetween, then nothing happens at this stage. Otherwise, a player who controls him can use his affection for his own benefit, and the use of energy to increase his level of awareness. After that, the activity pointer moves to the next character and the game continues with another turn.
In the future, player can use his awareness once in a game to activate his ability. Awareness is one of the ways to win the whole match. He only needs to get it to the sixth level, but the price of energy for each raising step increases. The players are mainly fighting for the city's inhabitants, and that's also the main way to determine the winner. It is enough for one or the other player to pull into his dimension three humans all the way to end of the scale (= swallow or save) and then celebrate the victory.
InBetween is really a very unique game for two opponents. There is a constant pulling here and there for the inhabitants of a small town, that is on the verge of two dimensions. And both players have cards in their hands, that can affect them all. The simplicity of gaming mechanisms combined with a very tight and exciting fight is what distinguishes it from other duels.
We like, that every decision can still be set back. Players just have a clear look at which character will be active this time. And the only unknown one is what card will the opponent play and what action he will use. This is a sufficient maneuvering space, but at the same time there is always a choice of a fixed set of cards. So if players know each other's possibilities – especially in later matches – the game becomes very tactical. Skills of cards must be well-studied.
Two dimensions also bring a solid dose of theme and atmosphere. Stealing people by the dark side is a bit of a horror story, and processing comes with it. Tokens themselves are made of wooden cubes, that sit on the game cards.
Everything goes so well, and the whole match without any problems fits in some thirty minutes. This is a sufficient time for enjoying a lot of fun, but you do not have to sacrifice the whole evening to playing. Even in this space the game can play interesting dramas and has some logical development.
InBetween is a game that reminds you of the great Stranger Things series. Another dimension, two opponents, adventure atmosphere, but above all, excellent entertainment. And the only downside is the higher prize for the game, which is ultimately in a small box and offers actually only cards. InBetween easily ranks among top two player games.
Designer
Adam Kwapiński
Artist
Seweryn Borkowski, Tomasz Kalisz, Paweł Niziołek, Seweryn Piotrowski, Rafał Szłapa, Sebastian Zakrzewski
Publisher
Board&Dice, GaGa Games, Ludofy Creative, Magic Store Srl, MS Edizioni
Year Published
2017
# of Players
2 - 2
User Suggested # of Players
Best with 2 players
Recommended with 2 players
(15 voters)
Playing Time
40
Mfg Suggested Ages
12 and up
User Suggested Ages
10 and up
(4 voters)
Language Dependence
Moderate in-game text - needs crib sheet or paste ups
(1 voters)
Category
Card Game, Horror, Science Fiction
Mechanic
Area Majority / Influence, Hand Management, Once-Per-Game Abilities, Take That, Tug of War, Variable Player Powers
Family
Digital Implementations: Tabletopia, Players: Two Player Only Games
Primary Name
InBetween
Alternate Names
На грани
Infos courtesy of boardgamegeek.com. More Infos.
Review: Inbetween – war of two dimensions
Final word
InBetween is an excellent game for two opponents. It brings with it an unmistakable sense of horror, giving players enough space for tactics. The game is not overly long or complicated, and setup itself takes only a few moments. However, the variability remains due to the different character rotation and fact, that you do not always use them all. Players have their own decks, that they use for actions and the whole game is so very fun and only slightly influenced by chance. Overall, InBetween deserves a great compliment, because it can greatly entertain a couple of opponents!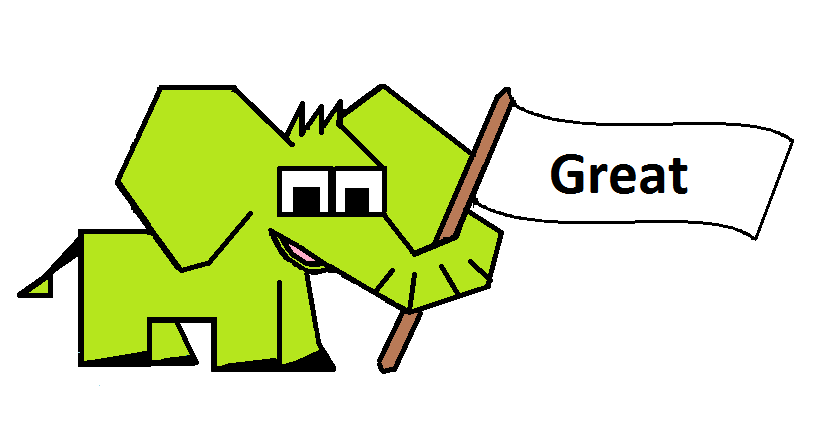 Pros
fast games
clever mechanisms
for two opponents
theme and atmosphere
drag-and-drop for each citizen
more victory options
Cons
price
the first match is rather learning