Report on the King's death was not even born yet and she already knew and did not hesitate even for a moment. She entered the city, walking its streets and with sweet words gained dissatisfied subjects on her side. She sowed discontent with the royal family, so the successor to the throne had to fight for the throne. She knew, she was not the only one, who will strive for victory. And yet she believed in herself.
After a week, there was the funeral. The spectacular ceremony full of magic finally ended and everyone began to loudly wonder, who will be the real successor. Each of the candidates had to appear the next morning in the courtyard, where competition starts. Who collects in these dark times most votes among people, will become the new king.
And we will participate with them in the competition and all this in game In the City: Origins coming from a small publishing house Sherwood Games. Its author is Duncan Davis. Whole creation peeked into the world in 2013 and is therefore still a novelty, but sailed more or less under the radar for many players. It is also due to the fact, that the game is difficult to get a reach on.
Box is made of high quality hard cardboard and on the lid is a picture of the city, which is hosting the tournament of said candidates. Architectural elements of Eastern culture along with camels in the foreground give you a clear indication of venues throughout the game.
Inside awaits you a large amount of cards. But besides them, there are three tensided dice trapped in one of the four compartments, together with ten transparent tokens and of course a rulebook. On its pages, you will realize conditions, under which a game was created (photos are used for illustrative purpose with a simple green arrows), and it deserves more recognition for the author, that he drew all his efforts till the end.
The package of 130 cards has five non-playing on the top, which are used to monitor your status in the game. Here is the most important scale of influence, which will increase with increasing support, until you get closer to the maximum of thirty. At the bottom of this card, you also have option to mark a temporary bonuses or activities, you should pay attention to.
And then there are game cards, which can be divided by the back to six stacks. From the front view, they all look basically alike – their name with illustrations is in the upper part. Apart from the text box with special skills, there is also trio of numbers – price (shield), influence (purse) and value in victory points (crown). And that is all, you will need to play.
Cards, which you certainly need at the beginning of the game, are twenty leaders. These are characters, that have an interest in the royal chair. Each participant gets three random cards from this deck and chooses one personality, in which will he reincarnate during the game. You will also get a tracking card and a pair of transparent tokens used with it.
Preparation of a joint gaming area may seem a little more complicated in the first game. Cards are separated into seven columns. Completely to the left, you put deck with level 0 and pile to the right contains a dozen of soldiers. Cards from first to third level will remain in your hands. You must create five stacks of the same composition out of them – on top of each of these decks will be three level 1 cards, below are four cards of level 2 and completely underneath two cards of highest level 3. These five piles are put next to each other. You then reveal two cards from each deck, which form two rows under those decks.
To begin, you set a transparent block on your starting income, that is different for each of the characters. Thus begins a game, in which you have really only one option during each turn – to buy a card from the bottom line menu. Initially, this means six, but later with the arrival of mercenaries, a choice of seven cards.
In addition to buying, you can use also the ability of some special action cards during your turn. But this applies only to some of them, because their other assets are used immediately after purchase, or you must sacrifice them to acquire, what they offer. Most cards add you better chance to purchase other cards (influence), which will raise immediately after the acquisition. After purchase, card from the top row moves to the bottom and you fill up the empty space by new card from deck.
You usually have only one option to purchase in your turn, but through the actions, you can manipulate the cards that are on offer, discard them or move. Other times you can break the rule of bottom line and buy a card from the top. But you must always observe two clear objectives – first to improve you income, because with time cards are becoming more and more expensive, but also to collect victory points, which eventually are the main objective.
Game ends, when you manage to drain two columns in the city. At the conclusion of the current round, players add up victory points on cards they own. The winner is player, who has the highest sum.
In the City: Origins lets you buy cards and gradually increase your income. The game comes with more powerful and more expensive cards and you must adapt. Many of them have an interesting ability. Surely you will be pleased to follow the enclosed card with all the important elements of the game and thus you won't lose even a minute in trying to get graps of your options.
Actual rules of the game are very accessible and simple. And even though the manual is written very clearly. Even so, there is no problem in learning In the City: Origins in a few minutes. The game put great emphasis on knowledge of cards, without which you can not do too much. Therefore, for a proper game experience, several learning games are required, which tell you everything you need about all the possibilities. Only then you can truly, what the game offers.
The most popular game was with us in two players, which offers plenty of opportunities and especially your income is increasing at the beginning of the game much faster. This makes it possible to purchase stronger cards sooner and game is quickly gathering pace. At the same time, it is also faster in the end. On the contrary, with more players start is noticeably slower, because the cheap cards get quickly divided among players, who do not have so high income.
Game time is not staggering, because in the majority of moves, a player makes only purchase and action. At least at the beginning, because at the end of the game, you have quite a lot of cards in front of you. And to get a graps of all options they offer, so players can sometimes decide for a long time.
Buying cards and build a better and stronger deck is no revelatory concept. The game does not present any unique idea, yet still provides fun. Most interesting mechanic in the game is purchase from two rows, when taking the bottom card, you provide access to top card of the opponent. It is often a risk, you are willing to take. Fortunately, game also contains plenty of ways to get straight to the seemingly unattainable cards above.
With many different abilities, you will long to find various combinations of cards, with which you can proceed. It is clear, that the cards of the later levels are much stronger. The gain can be very substantial. But there is not always the same set of cards available in match, because of random shuffling. This makes guaranteed difference in each game. A nice addition is unique personality for each player. Each candidate for the throne has his own special ability and gives the game more variability with twenty characters to choose from.
In the City: Origins is definitely interesting and amusing attempt at simple card game, in which you buy cards from common stock and also with interesting illustrations. The package contains also some offensive cards, but most of the time, it is an attempt to optimize shopping and selection of the resources available to you. Accordingly on your feelings for this optimization will depend also your affection for the game, which is by no means exceptional, but the fun is definitely there.
Infos courtesy of boardgamegeek.com. More Infos.
Review: In the City Origins – how death became Queen
Final word
In the City: Origins is your new chance to grasp a sceptre in town, which has already rejected you once. You are selecting the right cards from a lines of two, but you can usually buy only from the lower one. In the upper line, there then appear new cards, stronger and more intriguing. Game has then really nice and steady pace. But then there is lots of actions and skills, which allow you to play with the card offer, deny the basic rules and obtain cards, which your enemies are not able to reach. Basic for all this is your buying power, which is very little in the beginning. Most of new cards adds at least a little gold to your pouch and therefore you are able to afford more and more expensive buys. Players are not forces to constantly recalculate this number, because they have one special card to mark their number using lucid stones. And there i salso space for some special time-limited abilities. Match offers lots of conflicts, where rivals steal and throw away each other persons, just like in a true battle. And only one of them can reach required level of influence first. Who does not mind game without deep story and atmosphere, which revolves only around shopping and using cards, might find amusement in this game. In the City: Origins offers lots of characters to become and explore, each with different skills and you can lead one by one to success – to sit on an empty throne.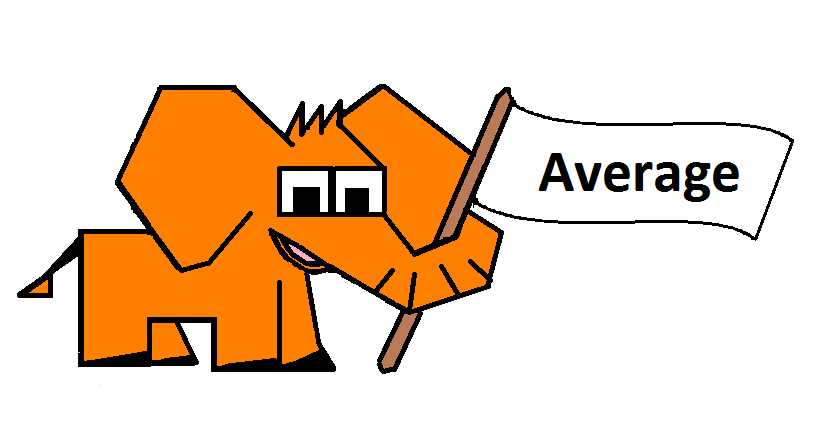 Pros
simple mechanic
locked upper row
three card levels in several decks
constant interaction
interesting cards for monitoring player state with lucid stones
unique leader skills
Cons
basically only card shopping with no atmosphere