I never wanted to become an agent. I dreamed about space and the conquest of the moon. But instead of a space suit, I dressed myself in a suit and went to the company to catch bad guys. And now I finally got the chance to find my own companion, who will stand by me in all the danger. I need a man with good reflexes and an excellent memory. Would you like to participate?
You should, because behind this finding is hiding a small card game In Geheimer Mission from HABA company, in the English part of the rules translated as Secret Mission. A few weeks ago, we played Shadow Magic game (review) from this publisher, but this time the dimensions of the game have dramatically shrunk. Card game belongs to the category of FEX games – games aimed at training specified skills in children. Its authors are Christina Hüpper, Miriam Koser, Markus Nikisch and Johannes Zirm. The illustrations are work of Heinrich Drescher.
The whole secret mission will take place with the help of cards. It will be clear from the first moment you see this, that its a card game. Small box with the figure of the child hero (agent somewhere between Kim Possible and Stormbreaker) can not hide anything else but cards. And yet, you will find not only cards and rulebook inside. There is one bonus – a hourglass, which must be in the correct training equipment of every secret hero.
The most important part remains on cards, without which you could never become an agent like this. You split them into three piles easily according to their backs – the largets deck has codes in it, but there are also environment card to increase difficulty of your mission. Last little pile has portraits of fox Fex and can actually be seen as a built-in expansion, which of course will be discussed separately in our review.
The biggest deck of cards contains printed codes in the form of a computer monitor. This is reflected in both the front and back of the card, where you can see all the wires and diodes, which are used in computers. On the screen, there is only one symbol and it does not matter, whether it is a picture, a number or letter. And your job will be remembering it. Unfortunately, code is usually much longer, than just one character, as you will soon discover. Second pile with environment cards contains image indicating, what will disturb you in your endeavors.
As an agent within the trial period, you just have broken into the office of evil professor and you are trying to hack into his computer. To do this, you need to know his password, which is composed of different symbols. There is no other to do this, but to remember them all and only then enter them one at a time. The longer code you can remember, the higher the chance of success is. But do not risk too much to lose track of symbols, because your first mistake triggers an alarm!
At the beginning of the game, you shuffle these two decks and place them next to hourglass and a pencil with paper, where newcomers will track their score. You specify a starting player, who gets hands of twelve random cards. He cannot look on their values. Before embarking on solving codes, other players will collect tools, that will allow them to interfere with rivals endeavour. So they turn the top card of the environment, they all inspect it and make sure, they know its meaning.
Now it's finally time to turn the hourglass other way around and the player's turn may start. He will be turning cards one by one and read their values. He should by trying to remember as many as possible in the right order within time limit. But that's not nearly as easy as the other players are involved in the round as well. They disturb him by carrying activities permitted by enviroment card – such as speaking, singing, running around table or imitating the alarm. Just like you are on a real mission.
After time runs out, player must put cards to his opponents and name symbols in the correct order. He tries to remember as many cards out of the twelve as possible. But he must stop at first error and he can not continue further. Number of symbols correctly reported also at the same time means number of points, that agent will get for his performance in this round.
The game continues like this, until each player gets his chance. In each subsequent round, conditions for remembering change. While in the first phase, all players have the same havoc to make, in the second each gets their own card with different activity, and during the third one, opponents can even choose, what will they be doing to disturb agent in deciphering codes.
At the end of the game, everybody adds up their accumulated points and player with the highest point gain is winner. He can truly celebrate, because they will join company with the best agents anywhere around.
In Geheimer Mission gives a clear emphasis on memory and ability to concentrate. This simple idea of remembering have authors set in a simple and funny story about secret agents. Graphics on the cards supports it very well.
.
Concentrating in all this noise and movement on cards and symbols on them is surprisingly difficult and not only for children. Even adults will have a big problem and children have a chance to beat them in this game. Get ready for a big uproar, whenever children will have a chance to make noise. Certainly this is not a game, you pick up and play in an apartment at nine o'clock in the evening, because the noise is really high.
In geheimer Mission is type of game, where you will improve dramatically with regular playing. And that's good news, because this training does well for all your short-term memory. And while you at it, why not have a hell lot of fun. Finally, its a game in the first place, right. Even in the last round, you still can have a chance to win, if you gamble well and succeed.
This gamble can often betray your intention. You have to know, when to stop looking at cards. This moment is left up to your judgement, but you must always keep not only a list, but also symbol's original order, so you can tell the others. If you end remembering too late, all the pictures get mixed up and you get only few points, because you will make a mistake in their enumeration.
But what is especially important about this game is the fact, that it improves concentration for children, which is essential to many human activities. Other people speaking, when you're trying to remember something looks relatively harmless. But you maybe have experienced this sort of disturbance, so you know, its not as easy to concentrate. This game can simply bring you nothing but good stuff by playing it.
Remembering the symbols on the cards is not enough. You will need to know their correct order. And only then are you ready to go to a different level with cards containing picture of Fex the Fox. These have a real challenge prepared for you. You now have to keep those symbols in mind longer, before you tell them to others. You will have to for example hop on the spot first. But you'll also change symbols or reverse the entire order completely.
Even basic game is really difficult at first. Six or seven cards is a solid performance and twelve seems completely unattainable. But this is only the beginning of the tests. There are more difficult ones still waiting and they are even more fun, because your is disobedient and likes to play with us. And even then you cannot be absolutely sure, that your code is correct. In fact it can be completely different and its not tought to make a basic mistake at the beginning (trust me, it happened to me several times).
Improvement of players is probably the only real problem. If you do lots of matches and then later invite someone new, they will not stand any chance against you. You get so much better, if you play this card game regularly.
Whole game is really quick and surprisingly entertaining even in two. Much more difficult and more dramatic is the multiplayer, where you feel like in a beehive at times. And in such an environment, you will not remember a series of symbols that easy, trust me on this.
There is really quite a pile of code cards, so even if you have many games, combinations do not repeat. This is excellent, news because it makes In Geheimer Mission really durable entertainment to every family. And that's what this little card game is. Excellent and simple fun with great emphasis on abilities of participants. You'll find quickly, that working as undercover agent is not a piece of cake and you may even save the world.
Infos courtesy of boardgamegeek.com. More Infos.
Review: In geheimer Mission – secret agents audition
Final word
In geheimer Mission offers players an option to improve their memory. You are trying to remember line of symbols, numbers and icons, but while you're at it, other players are disturbing you by talking, running around or making noises. Its a nice and funny chaos, which also puts great demands on concentration. But just because that, its really suitable game for children and their families, which will test each other out. There are more elaborated variants hidden inside the box, because you will keep improving in code remembering. And when you later call in someone new, who has not played this game, you will teach him the game very quickly, thanks to simple rules. But he will not stand a chance against you and your newly gained skills. So if you like to play with memory, In geheimer Mission is one of the really good games in this genre.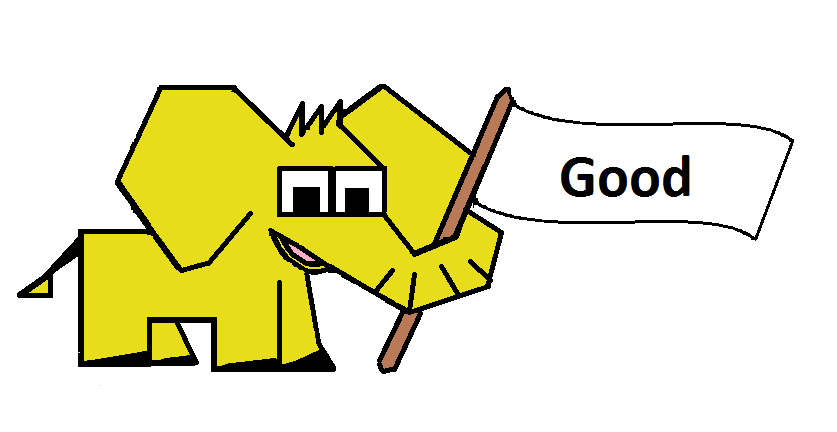 Pros
excellent game for memory training and concentration
players, which are not active, are trying to disturb their rival
more difficulties
different symbols
simple rules
you must take a well-calculated risk
Cons
regular players have advantage over newcomers