How good are you in storytelling? Can you describe your experience in a few words, or do you need a flood of statements and can not keep the audience's attention for long? If words are not enough for you, you can try it with pictures!
Both groups from the previous paragraph are welcome audition to card game Imagine, that was prepared for us by Gamewright company. The game was originally created by Shotaro Nakashima and through distribution of Cocktail Games found its way up to the American publisher. And this is, how it has got its new shape for year 2015.
Players get the package of transparent cards filled with symbols from a relatively small white box. They spread them in a circle, so they are all clearly visible to everyone. In the middle of the circle are placed tokens of victory points, together with deck of with challenges and tasks.
First player picks up top card from the deck of mysteries and chooses one of eight terms. Each has in addition to its name also a category, to which it belongs (for example brand, animals, famous places, cars, or scary things). So far, players do not need to hurry, they can choose a set of transparent cards calmly. They can pick up any number of those geometric shape cards to use for describing the chosen word or sentence.
Only after he communicates chosen theme to his teammates, player can start explaining it to others. Without words. From that point on, other participants may begin to guess and shout their ideas at any time. Besides putting the cards together, on top of each other, rules even endorse creating of animations, moving with the cards or even making a 3D images. Imagination has simply no limits, while explaining. And also perception of all guessers has to be broad.
Aim of the explainer is to find one other player (fastest one) to guess the word. That player, as well as the creator of the image, gets one point for their skills. After guessing or failure, transparent cards are returned to the circle and next player in the order examines topics to choose from on newly drawn card. Players alternate, creating images, hoping for others to guess and collect points. Game ends after two rounds, when everyone had chance to be active player.
Imagine gives players a limited means to express their ideas. This differs from traditional drawing games, where players have complete freedom. The bigger surprise is, how many thoughts and situations can be conveyed using cleverly designed sixty images.
Players can use them as they are or combine them together, creating whole new shapes or combinations. But they need a proper imagination to do so. But this is also, what box name suggest, so no surprise there. So if you do not have, what is takes, then you will probably not like this game. The same goes with answer NO to question, if you do like party games.
But from now on, there are only drawers and partiers among readers and we will only praise. Imagine not only offers beautiful translucent cards and stacking. Furthermore, it lets players move them and create animations. These entirely new ways to communicate words can often be the main thing, that will stand between the player and his success. Some ideas just can not be explained differently, but players have to learn to think like this and see the moving options instead of the solid ones.
If you are thinking about winning in this game, it is not enough to be good in creating images. You need to collect points also outside your turn, during other players explanations and guess some words here and there. Player has to therefore be sufficiently versatile, further testing his imagination.
Because the game is actually only about reading clues and guessing, it is not a problem to live this rivalry since three opponents. However, fun increases with higher numbers of players, because there are more turns and tighter competition for guessing clues. Number of participants also determines length of the game, but players can freely modify number or rounds to their own liking.
It seems, that this game is competition for drawing and other party games. And it may look like it does not stand a chance. But just because it does not force participants to draw, it can find its totally unique audience. Many players, who like to have party and guessing fun do not like to draw at the same time. And there is now chance to avoid it and still play image game, because in here, you are using already predefined illustrations. Their use is in addition not limited by anything, so imagination really has no limits.
Problems with variability will not hit anytime soon. Seemingly small task card deck containing only 65 is reversible and each side contains eight lines. So together, cards will offer 1,040 terms. And to reach that number, you really have to go through a lot of matches. Moreover, the fun does not end with those cards, because players can happily invent their own words or thematically direct them towards anything they like.
Difficulty of certain words is much higher, than with others. Unfortunately, this is not taken into account, as all are scored in the same way. Thanks to this, some words will simply not get chosen. And this fact is significantly limiting and directs players towards free version with their own words. Conversely, using categories is so much help, that it often totally spoils the fun of guessing, because it makes it too simple. Players must modify these rules according to capabilities of their own group.
Imagine follows in the footsteps of the successful Concept game and still manages to distinguish itself and guarantee its stay. Transparent cards are really interesting element, plus symbol design certainly is not bad and takes into account themes on the cards. And its all real fun without any drawing needed! Imagine shows possibilities to communicate ideas through animated cards! And that's worth trying, even if you like party games just a little!
Designer
藤田 真吾 (Shingo Fujita), Shotaro Nakashima, 大木基至 (Motoyuki Ohki), Hiromi Oikawa
Artist
Laura Michaud, Shintaro Ono (大野 森太郎)
Publisher
ボドゲイム (Bodogeimu), Cocktail Games, Asmodee, Broadway Toys LTD, Galápagos Jogos, Gamewright, Happy Baobab, HUCH!, Lautapelit.fi, Lifestyle Boardgames Ltd, Moonster Games, Oliphante, Rebel Sp. z o.o., Reflexshop, REXhry
Year Published
2015
# of Players
3 - 8
User Suggested # of Players
Best with 8+ players
Recommended with 3, 4, 5, 6, 7, 8 players
(36 voters)
Playing Time
30
Mfg Suggested Ages
12 and up
User Suggested Ages
8 and up
(12 voters)
Language Dependence
Moderate in-game text - needs crib sheet or paste ups
(10 voters)
Category
Deduction, Party Game, Puzzle
Mechanic
Acting, Team-Based Game
Expansion
Imagine: jeux de société promo
Family
Components: Transparent Elements, Mechanism: Give a Clue / Get a Clue
Primary Name
Imagine
Alternate Names
Imago, Představ si, Визуал, Визуал, Геометрія Уяви, ピクテル / pictell, 火柴會說話, 이매진
Infos courtesy of boardgamegeek.com. More Infos.
Review: Imagine – ideas without limits
Final word
Imagine can be seen as rival to popular Concept game, given its quality, focus of entertainment and giving clues to rivals. Even here, there are clearly prepared symbols, but this time the players combine them into one visual concept and may even create animations. These options make it a very unique to play. At the same time, game puts great emphasis on imagination and can entertain all lovers of party games. Imagine happens to become your favorite pastime, if you do not like drawing or just like to tease others by giving them ambiguous images to guess.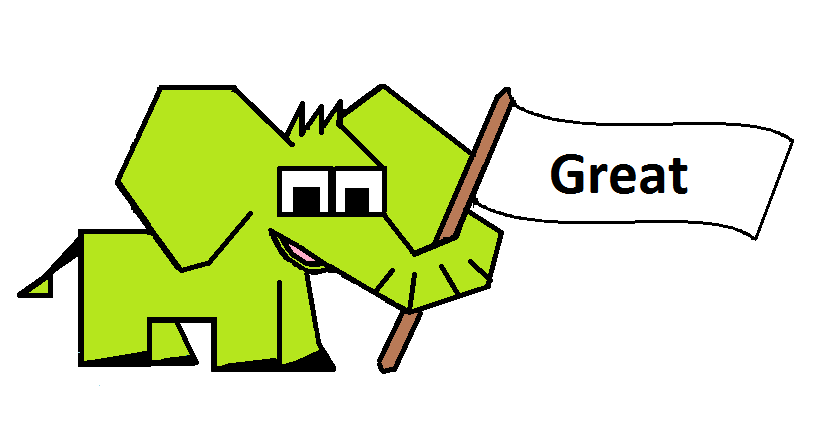 Pros
transparent cards
large selection of themes
huge possibilities descriptions
adjustable length
tests your imagination
you both guess and create images
pleases those, who do not want to draw
animations
Cons
varying difficulty of tasks
you do not like party games